Environmental chemical cocktail may sabotage sperm
New research has shown that combinations of chemicals found in everyday products and food have subtle but potentially damaging effects on sperm fertility.

Professor Lynn Fraser told the 21st annual conference of the European Society of Human Reproduction and Embryology today (Wednesday), that her previous research had shown that certain chemicals known to mimic the female sex hormone, oestrogen, could individually affect the correct functioning of mouse sperm, but now her new research showed that when the chemicals were combined they had an even stronger effect. In addition, when she tested one chemical, genistein (found in soya and legumes), on human sperm, she found that the human sperm were much more sensitive to it than mouse sperm. Even tiny doses could cause human sperm to "burn out" and lose fertility.
Prof Fraser, who is Professor of Reproductive Biology at King's College London, said: "Given that these environmental oestrogenic xenobiotics [chemicals] are effective at very low concentrations, with combinations of compounds being even more potent, these results could have important negative implications for human fertility for two reasons. Firstly, humans are likely to be exposed to more than one such compound at any given time and, secondly, our results show that human sperm are even more sensitive to these compounds than mouse sperm."
Prof Fraser and her team tested combinations of three chemicals: genistein, 8-prenylnaringenin which is found in hops, and nonylphenol which is found in industrial products such as paints, herbicides and pesticides, cleaning products and in the production of pulp paper and textiles. They investigated the effect the chemicals had on capacitation, the stage when a sperm acquires the ability to fertilise an egg.
"We found that combinations of small quantities of these three xenobiotics stimulated sperm far more than when used individually," she said. In particular, the chemicals stimulated the sperm to undergo an acrosome reaction. This is when the cap on the head of the sperm ruptures and releases enzymes that enable the sperm to penetrate the coverings of the egg. If the acrosome reaction happens before a sperm reaches the egg, then fertilisation is unable to take place because the sperm has lost special "docking" molecules that allow it to bind to the egg.
Prof Fraser said: "Human sperm proved to be even more responsive than mouse sperm to genistein. These compounds are classified as environmental oestrogens, but they are very weak, so normally you would expect them to have to be in concentrations around 1,000 times stronger to get a response similar to that prompted by the naturally occurring oestrogen, oestradiol. Yet human sperm are responding to very low concentrations – well within the amounts that have been measured in people's blood.
"At a time when there are concerns that the incidence of infertility may be rising, this research flags up important warning signs. Very little is currently known about the control of sperm function, especially in the body rather than in the laboratory, but the sensitivity of human sperm to these chemicals means that further investigations should be carried out to determine whether such environmental compounds might contribute to a decrease in human fertility. Other scientists have investigated the negative impact of environmental chemicals on testis function, resulting in reduced numbers of sperm being produced, but these effects require much larger doses than we have used. As far as I am aware, we are the only group looking at subtle effects that could have a serious impact on fertility without reducing the number of sperm being produced."
The mechanism of action of the environmental oestrogens was still not clear, but the researchers discovered that both genistein and nonylphenol significantly stimulated the production of cyclic AMP – a chemical messenger, produced within the cell after external compounds have acted on the cell, that prompts an appropriate response. In the case of sperm, increased cAMP production appeared to stimulate premature sperm capacitation. "The sperm were still alive and their ability to move was unaffected, but the spontaneous acrosome reaction meant that they were unable to fertilise an egg," said Prof Fraser.
She said that the chemicals were more likely to affect sperm when they reached the female tract where they would be preparing to fertilise eggs. "Maternal exposure to the compounds is probably more important than paternal exposure. Given the likelihood that all of us are exposed to several xenobiotics at any one time, with soya in the diet and exposure to other compounds coming from plastics etc, we need to investigate their possible effects on the fertility of human sperm as quickly as possible."
All latest news from the category: Life Sciences and Chemistry
Articles and reports from the Life Sciences and chemistry area deal with applied and basic research into modern biology, chemistry and human medicine.
Valuable information can be found on a range of life sciences fields including bacteriology, biochemistry, bionics, bioinformatics, biophysics, biotechnology, genetics, geobotany, human biology, marine biology, microbiology, molecular biology, cellular biology, zoology, bioinorganic chemistry, microchemistry and environmental chemistry.
Back to home
Newest articles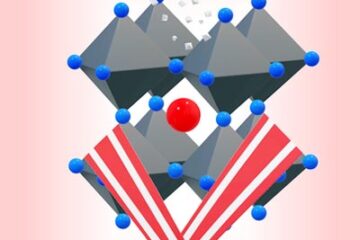 Perovskite solar cells soar to new heights
Metal halide perovskites have been under intense investigation over the last decade, due to the remarkable rise in their performance in optoelectronic devices such as solar cells or light-emitting diodes….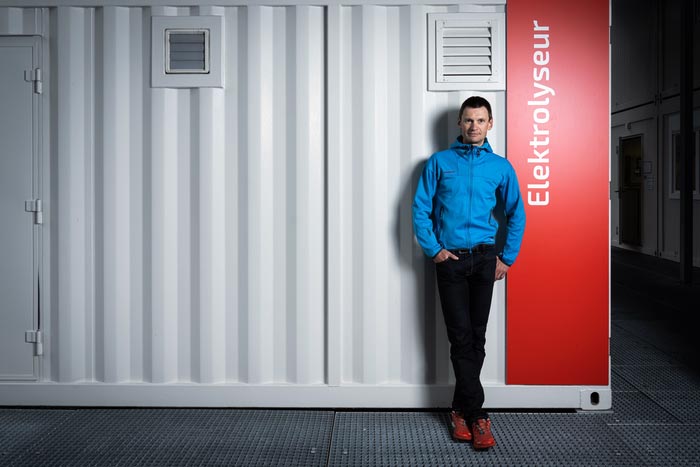 Blue hydrogen can help protect the climate
An international group of researchers led by the Paul Scherrer Institute and the Heriot-Watt University has carried out in-depth analyses of the climate impact of blue hydrogen. This is produced…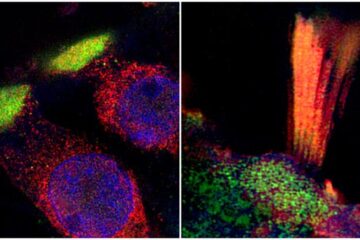 Genes associated with hearing loss visualised in new study
Researchers from Uppsala University have been able to document and visualise hearing loss-associated genes in the human inner ear, in a unique collaboration study between otosurgeons and geneticists. The findings…