Colorectal Cancer : The Notch Gene Plays a Key Role
Colorectal Cancer : The Notch Gene Plays a Key Role in Intestinal Development, Promising Therapeutic Perspectives and new Insights into Carcinogenesis
Through a long-standing collaboration, Spyros Artavanis-Tsakonas and his group in Boston and Daniel Louvard's CNRS team at the Institut Curie have discovered that the Notch gene plays a key role in intestinal development. Notch maintains the balance between stem cells and differentiated cells in the intestinal epithelium, thereby playing an essential function in renewal of intestinal tissue.
At the same time the group of Hans Clevers in the Netherlands, in collaboration with Daniel Louvard's team, has shown that blocking Notch activity forces cellular differentiation in the mouse intestine and reduces the growth of polyps, the precursors of colorectal tumors.
These discoveries are published in the June 16th 2005 issue of Nature. They enhance our understanding of colorectal cancer, notably the role of stem cells in tumor development, and point to promising ways of treating this common disease.
Cancer results from a series of genetic accidents that occur in stages: anomalies accumulate in genes that regulate vital processes (division, differentiation, apoptosis, repair).
Loss of control of cell division is an essential feature of cancer cells, but it is not the only one. Carcinogenesis can be viewed as the cell progressively losing its properties and ending up "forgetting" the specialized task for which its has been programmed. Tumor cells return to a relatively undifferentiated state and in a sense follow the opposite path to stem cells, whose descendents differentiate during division. Study of this "reverse mirror" should therefore enhance our understanding of carcinogenesis.
The intestine as a stem cell "reservoir"
While stem cells have long been associated with the embryo, we now know that adults too have a reserve of stem cells which participate in the renewal of the hundreds of billions of cells that die in our body every day.
But what role do stem cells in adults play in cancer development?
The intestinal epithelium constitutes a very interesting model for biologists because both stem cells and progenitor cells are found at their base (see box), and because cancer of the colon is the most common cancer in Western countries.
An exemplary and long-standing collaboration between Spyros Artavanis-Tsakonas and his group at the Harvard Medical School and the CNRS team of Daniel Louvard at the Institut Curie 1) has shed new light on the cellular mechanisms controlling intestinal morphogenesis and self-renewal through studies of the Notch signaling pathway (see box). This collaboration will be further extended with the arrival of Spyros Artavanis-Tsakonas at the Institut Curie as the head of a new Department of Developmental Biology.
By permanently "switching on" the Notch gene in the mouse, Silvia Fre 2) has shown that the stem cells and progenitor cells of intestinal crypts cease to specialize and continue to proliferate. The result is an amplification of the undifferentiated compartment of the intestinal epithelium. This findings could allow the isolation and identification of these rare cells, which are responsible for intestinal renewal and at the origin of tumor development. The Notch gene is therefore a key player in the maintenance of the undifferentiated state of these cells in the intestinal epithelium.
The same issue of Nature reports a study by Hans Clevers and his team — to which Sylvie Robine (Inserm Director of Research) of Daniel Louvard's team at the Institut Curie contributed, along with Swiss and British teams — showing that when the Notch gene is "switched off" the progenitor cells are forced to differentiate.
These two studies provide the first direct evidence of Notch involvement in functioning of the intestine: in its role as a "switch", Notch maintains the balance between stem cells and differentiated cells.
Therapeutic promise in colorectal cancer
Initially developed to treat Alzheimer's disease, g-secretase inhibitors block Notch activation, and so Hans Clevers and his colleagues administered them to mice with colon adenoma. Treatment with g-secretase inhibitors forced tumor cells to specialize and so led to regression of adenomas. These inhibitors may therefore offer a promising therapeutic approach to colorectal cancer, one of the most frequent tumors in France and worldwide (see "For more information").
Elucidating the link between cancer and stem cells
The model developed by Spyros Artavanis-Tsakonas, Daniel Louvard and their research teams will open new avenues to more detailed studies of how progenitor cells and stem cells participate in the development of colorectal cancer. Given the fast rate of tissue turnover in the gut (3 to 5 days), alterations in the already differentiated cells of the villi have little time to give rise to tumor cells. So it would seem that only alterations affecting the longlived stem cells or progenitor cells could account for a colorectal tumor. This animal model will therefore help clarify the growth of colorectal tumors, as well as the role and function of stem cells and their potential as therapeutic targets.
These new findings cast light on colorectal cancer, one of the world's most frequent cancers, and suggest promising approaches to its treatment. The work of Daniel Louvard's group is funded by the Institut Curie, the Ministry of Research, and the CNRS, and has also been supported for 10 years by the Association pour la Recherche sur le Cancer (ARC).
The work of Prof. Spyros Artavanis-Tsakonas receives funding from various sources, including the Collège de France where in 2000 he took over the Chair of Genetics and Biology of Development and its teaching duties from Nicole Le Douarin.
All latest news from the category: Life Sciences and Chemistry
Articles and reports from the Life Sciences and chemistry area deal with applied and basic research into modern biology, chemistry and human medicine.
Valuable information can be found on a range of life sciences fields including bacteriology, biochemistry, bionics, bioinformatics, biophysics, biotechnology, genetics, geobotany, human biology, marine biology, microbiology, molecular biology, cellular biology, zoology, bioinorganic chemistry, microchemistry and environmental chemistry.
Back to home
Newest articles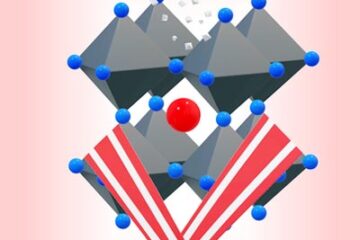 Perovskite solar cells soar to new heights
Metal halide perovskites have been under intense investigation over the last decade, due to the remarkable rise in their performance in optoelectronic devices such as solar cells or light-emitting diodes….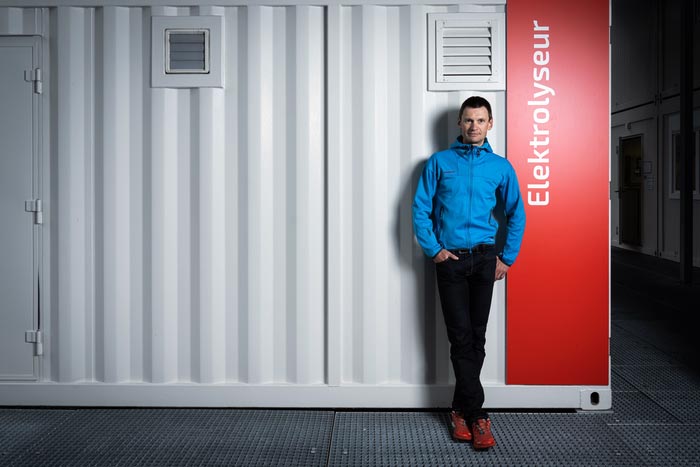 Blue hydrogen can help protect the climate
An international group of researchers led by the Paul Scherrer Institute and the Heriot-Watt University has carried out in-depth analyses of the climate impact of blue hydrogen. This is produced…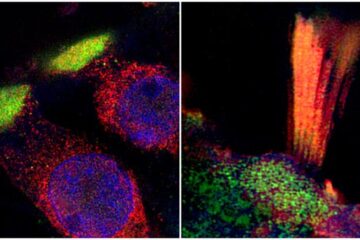 Genes associated with hearing loss visualised in new study
Researchers from Uppsala University have been able to document and visualise hearing loss-associated genes in the human inner ear, in a unique collaboration study between otosurgeons and geneticists. The findings…