Gene Mutation Responsible for Lung and Diaphragm Defects; Deconstructing the Genome of a Notorious Yeast
Gene for lung and diaphragm development in mice and humans
To breathe normally, people need more than just healthy lungs. A diaphragm—the large muscle that creates a vacuum to draw air into their lungs—is also crucial. Birth defects in the diaphragm, such as congenital diaphragmatic hernia (which are about as common as cystic fibrosis), are often fatal. "A lot of people haven't heard of this [disorder] because so many of the kids die early," said Kate Ackerman, Harvard Medical School researcher and lead author of the study in PLoS Genetics.
To explore the genetic roots of these birth defects—hitherto a mystery—Ackerman and her colleagues screened mice with induced genetic mutations. The researchers discovered that a mutation in the mouse Fog2 gene can cause small lungs and abnormal diaphragm development. Could the same gene be involved in human diaphragmatic defects? After studying children with similar problems, the authors did indeed identify a child with a serious Fog2 gene mutation who died on the first day of life with severe breathing difficulties, small lungs, and an abnormal diaphragm.
"This is the first identified cause of [this type of] diaphragmatic defect," Ackerman said. "And now we have a mouse model to try to learn more." This discovery means that researchers now have an important genetic starting point to generate further insight into a poorly understood range of human disorders.
Citation: Ackerman KG, Herron BJ, Vargas SO, Huang H, Tevosian SG, et al. (2005) Fog2 is required for normal diaphragm and lung development in mice and humans. PLoS
Genet 1(1): e10.
The published article will be accessible to your readers at: dx.doi.org/10.1371/journal.pgen.0010010
CONTACT:
Kate G. Ackerman
Brigham and Women's Hospital
Harvard Medical School
Medicine
New Research Building 458
77 Avenue Louis Pasteur
Boston, MA USA 02115
+1-617-525-4761
+1-617-525-4751 (fax)
kackerman@rics.bwh.harvard.edu
********************************
Researchers deconstruct the genome of a notorious yeast species.
Yeast infections are often just a minor inconvenience, but in 30% of severe cases, they can lead to death. Candida albicans, the species that causes superficial cases of thrush and vaginitis, is responsible for many of these deaths. Most susceptible are premature infants, people with HIV, cancer patients, and organ transplant patients.
Andre Nantel and an international consortium of C. albicans experts have now essentially written the dictionary for the genome of this infamous yeast. Previous studies determined its DNA sequence and used simple automated methods to look for genes. But in this new study, forty-three scientists have collaborated to present a more meaningful and detailed annotation of the 6,354 genes in the genome. This comprehensive annotation will be a vital tool for the C. albicans research community and will help in developing improved diagnoses and therapies to treat C. albicans infections.
Citation: Braun BR, van het Hoog M, d'Enfert C, Martchenko M, Dungan J, et al. (2005) A human-curated annotation of the Candida albicans genome. PLoS Genet 1(1): e1.
The published article will be accessible to your readers at: dx.doi.org/10.1371/journal.pgen.0010001
CONTACT:
Andre Nantel
National Research Council of Canada
Biotechnology Research Institute
6100 Royalmount
Montreal, Canada QC H4P 2R2
+1-514-496-6370
+1-514-496-9127 (fax)
andre.nantel@nrc-cnrc.gc.ca
All latest news from the category: Life Sciences and Chemistry
Articles and reports from the Life Sciences and chemistry area deal with applied and basic research into modern biology, chemistry and human medicine.
Valuable information can be found on a range of life sciences fields including bacteriology, biochemistry, bionics, bioinformatics, biophysics, biotechnology, genetics, geobotany, human biology, marine biology, microbiology, molecular biology, cellular biology, zoology, bioinorganic chemistry, microchemistry and environmental chemistry.
Back to home
Newest articles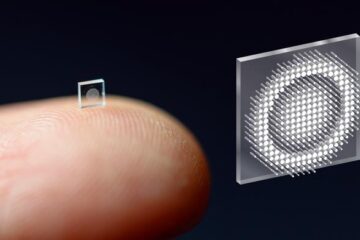 Researchers shrink camera to the size of a salt grain
Micro-sized cameras have great potential to spot problems in the human body and enable sensing for super-small robots, but past approaches captured fuzzy, distorted images with limited fields of view….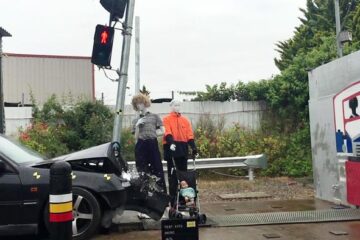 World-first product will be a lifesaving traffic stopper
Game-changing technology to design traffic lights that absorb kinetic energy, stopping them from crumpling when hit by a vehicle, will prevent thousands of fatalities and injuries each year and make…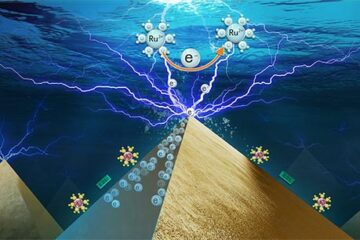 Scientists capture electron transfer image in electrocatalysis process
The involvement between electron transfer (ET) and catalytic reaction at electrocatalyst surface makes electrochemical process challenging to understand and control. How to experimentally determine ET process occurring at nanoscale is…