Geneticists identify 'master switch' that causes female flies to behave like males
Turning on a single male-specific gene produces a female fruit fly that displays male courtship behaviors: chasing other females, tapping their abdomens and performing wing-beating love serenades. The results, published in the June 15 online edition of the journal Nature, show that a single gene can determine how females and males detect and respond differently to sexual cues.

''In these experiments we see all the steps of the male courtship ritual you could physically expect a female fly to do,'' says Bruce S. Baker, the Dr. Morris Herzstein Professor in Biology at Stanford and co-author of the study. ''It's a male's behavioral circuitry in a female body.''
Baker and Stanford graduate student Devanand S. Manoli and their collaborators at Brandeis and Oregon State universities focused on a gene known as fruitless-one of approximately 13,000 genes in the DNA of the common fruit fly, Drosophila melanogaster. The three laboratories had previously discovered that fruitless is the master gene controlling the male fruit fly's elaborate six-step courtship ritual. Last year they showed that disabling the fruitless gene in a tiny group of cells in the brain of a male fruit fly was enough to prevent successful mating, by turning him into a bumbling, ineffective suitor.
In the new study, researchers asked whether the fruitless gene would be enough to elicit male courtship behavior in female flies. They activated the gene in neural cells in the female fly's brain and sensory organs. When paired with a virgin female fruit fly, the masculinized females showed male courtship behavior: chasing the female fly and then tapping her on the abdomen. When a masculinized female was placed with a male, she responded to his advances with masculine rejection behavior-wing flicking and kicking-rather than the upturned posterior that is the normal female rejection response.
In a group setting, the masculinized female demonstrated even more aspects of male courtship behavior. She vibrated her wings in a mating song and occasionally extended her proboscis. Both are male-specific courtship behaviors that lead up to sexual intercourse.
''This study genuinely and dramatically enhances our understanding of what the fruitless gene is about,'' says co-author Jeffrey C. Hall, a biologist at Brandeis University in Waltham, Mass. ''We created a powerful and novel way to manipulate an interesting gene-a gene that governs lifestyle and the whole courtship sequence.''
Similar findings by researchers at the Austrian Academy of Sciences in Vienna were published June 2 in the journal Cell. The results had been predicted by Baker and colleagues in past experiments. ''It's been very gratifying to have this prediction of our previous studies confirmed,'' Baker says, adding that the Nature study revealed other findings that were unexpected.
For example, the researchers found that when they took male flies and disabled the roughly 2 percent of brain cells that express the fruitless gene, the males had no interest in females but otherwise behaved normally-walking, flying and grooming as usual.
''That's surprising, that you could take a chunk of the brain, shut it down and get so little of an effect,'' says Baker. This behavior implies that these brain cells don't affect the body's motor functions but are dedicated exclusively to sex.
Male and female perception
From the initial recognition of a mate by sight and smell to the final act of mating, courtship is mediated by a series of sensory cues passed between the male and female. And an animal's ability to detect those cues influences its behavior. In flies, as in most animals, including humans, the sensory organs of females and males look identical-but they may not be detecting the same information.
''It had been assumed that males and females sensed the world around them the same,'' Baker says. The new findings, however, show that male fruitless is expressed not only in the brain but also in the sensory organs.
''What that means is that males and females may well perceive the world differently, at least with things that are relevant to sex,'' he adds. ''Sense organs that look the same in two sexes may be fundamentally different at a molecular level.''
In the Nature study, researchers pinpointed two instances in which the fruitless gene allowed male flies to detect smells that influenced their sexual behavior. Normally, while an inexperienced male often courts other males, he soon learns to refine his mating strategy. Such habituation was known to involve odors. The scientists now report that when they turn off the fruitless gene in the male fly's ''nose,'' he persistently courts other males.
Also, it was known that if a male fruit fly was placed with a recently mated female she would reject his advances, and this conditioned him to temporarily lose interest in sex. The new findings show that if the fruitless gene is turned off only in the part of the male's brain devoted to smell, he continues to chase females despite repeated rejections.
Sex in a single gene
Baker says that the work he and his colleagues have done over the past decade has made the fruitless system's regulation better understood than that of any other behavioral network. Taken as a whole, the new findings provide further evidence that inborn sexual behaviors are hard-wired in animals' genes.
''When you come to behaviors that are innate, and therefore somehow built into the organism, and are fundamentally important, why wouldn't evolution build that circuitry the same way it builds other parts of organisms, like legs, eyes and wings?'' he says. Other behaviors-such as nesting, hibernation and nurturing-may be under the same type of genetic control, he concludes.
Although the fruitless gene has not yet been found in humans, a corollary may exist. At the cellular or genetic level, fruit flies are similar to other animals, including humans.
''It wouldn't surprise me to learn that human sexual behaviors also have, underneath them, a basic circuitry in the nervous system that mediates attraction and mating,'' Baker notes, adding that recent research suggests specific genes build the circuits for instinctive behaviors, ranging from sex to aggression, in mammals. But human behavior, he cautions, is less fixed than that of fruit flies.
Other co-authors of the Nature study are Adriana Villella at Brandeis, and Barbara J. Taylor and Margit Foss at Oregon State University. Research was funded by a grant from the National Institute of Neurological Disorders and Stroke.
All latest news from the category: Life Sciences and Chemistry
Articles and reports from the Life Sciences and chemistry area deal with applied and basic research into modern biology, chemistry and human medicine.
Valuable information can be found on a range of life sciences fields including bacteriology, biochemistry, bionics, bioinformatics, biophysics, biotechnology, genetics, geobotany, human biology, marine biology, microbiology, molecular biology, cellular biology, zoology, bioinorganic chemistry, microchemistry and environmental chemistry.
Back to home
Newest articles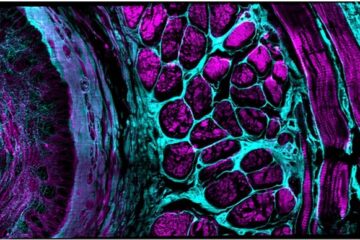 Enhancing the workhorse
Artificial intelligence, hardware innovations boost confocal microscope's performance. Since artificial intelligence pioneer Marvin Minsky patented the principle of confocal microscopy in 1957, it has become the workhorse standard in life…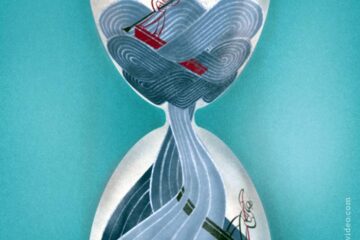 In the quantum realm, not even time flows as you might expect
New study shows the boundary between time moving forward and backward may blur in quantum mechanics. A team of physicists at the Universities of Bristol, Vienna, the Balearic Islands and…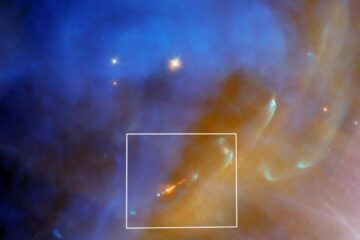 Hubble Spots a Swift Stellar Jet in Running Man Nebula
A jet from a newly formed star flares into the shining depths of reflection nebula NGC 1977 in this Hubble image. The jet (the orange object at the bottom center…