Harmful chemicals may reprogram gene response to estrogen
New research shows that exposure to harmful chemicals and drugs during critical developmental periods early in life may actually "reprogram" the way certain genes respond to the female hormone estrogen. This genetic reprogramming may determine whether people with a genetic predisposition for a disease actually develop the disease.
The new research shows that when rats with a genetic predisposition to uterine tumors also receive an early-life exposure to diethylstilbestrol (DES), a synthetic form of estrogen linked to vaginal cancer, the incidence of uterine tumors rises to almost 100 percent. By comparison, slightly more than half of the unexposed animals, those having only the genetic defect, developed the uterine tumors.

DES is a drug that was prescribed for women from 1938 to 1971 to prevent miscarriages and premature deliveries. Daughters of women who used DES are at increased risk for reproductive tract abnormalities, pregnancy complications such as ectopic pregnancies and preterm deliveries, infertility, and a rare vaginal and cervical cancer called clear-cell adenocarcinoma. Other research conducted by NIEHS scientists indicates that women exposed to DES in utero have a higher risk of uterine fibroids.
The National Institute of Environmental Health Sciences, a component of the National Institutes of Health, provided funding to researchers at the University of Texas M.D. Anderson Cancer Center for the two-year study. The study results will be published in the May 2005 issue of the Proceedings of the National Academy of Sciences.
The discovery is important because it changes conventional thinking about the way in which genetic predisposition and things in the environment interact to increase disease risk. Until now, scientists thought that exposure to harmful agents in the environment caused damage to the gene. This study, however, indicates that an environmental agent can actually change or reprogram the gene so that it functions differently.
"This study is telling us that an environmental reprogramming of a normal response, combined with an inherited gene defect, work together to promote cancer," said NIEHS Director David Schwartz, M.D. "If this model is correct, it will help doctors to determine which individuals are more likely to develop cancers of the uterus, breast and prostate."
The finding should alert doctors to ask more questions about a patient's early-life exposures to chemicals and other harmful agents in order to better predict that person's cancer risk.
"Most people with a family history for a particular disease are concerned about their recent exposures to harmful agents in the environment," said Cheryl Walker, Ph.D., professor of molecular carcinogenesis at the M.D. Anderson Cancer Center and lead author on the study. "We are just beginning to realize that exposures received decades earlier, during critical developmental stages, may be much more important in determining who develops cancer as an adult."
The researchers used a special strain of rats with a defect in a gene called Tsc-2 (tuberous sclerosis complex 2) that made them more susceptible to uterine leiomyomas, benign tumors that are common in women over 30 years of age. These rats were then treated with DES during days 3, 4 and 5 of life, during a critical period of uterine development.
Once the rats reached adulthood, almost 95 percent had developed the uterine tumors. Furthermore, the tumors were much larger and more numerous than those in genetically defective rats not receiving the DES treatment. "These data suggest that environmental exposures during development of the uterus can interact with a preexisting genetic susceptibility to increase the risk of disease," said Walker. "We are looking at a new kind of gene-environment interaction that determines who gets cancer and who doesn't."
According to Walker, the increase in frequency and size of the uterine tumors is due to DES' ability to influence estrogen, a female hormone that is involved in promoting the growth of tumors by regulating the activity of key genes involved in cell growth. "We found that the DES treatment somehow 'reprogrammed' how these genes respond to estrogen, making them much more responsive to estrogen than normal," said Walker. "We realized that the DES exposure enabled estrogen to drive the tumor development when combined with a genetic predisposition."
While DES exposure can lead to the development of vaginal and cervical cancers, the fact that most DES-exposed women did not develop the cancers suggests that genetic predisposition is an important part of the equation. "In most cases, we already have tests that can determine if a woman has a genetic predisposition for cancer," said Walker.
This is not the first study to suggest that cancer risk is influenced by both genetic and environmental factors. A 2003 study of Jewish women born with a defect in BRCA1, the gene that is linked to inherited forms of breast and ovarian cancer, showed that those women born before 1940 had a much lower risk of developing breast cancer than women born after 1940. The researchers believe this discrepancy is due to differences in diet, exercise, hormonal factors and chemical exposures.
Walker believes more research needs to be done to test this concept in people. "NIEHS is partnering with the National Academy of Sciences to fund additional research on early-life exposures and cancer risk in human populations," she said.
Media Contact
John Peterson
EurekAlert!
All latest news from the category: Life Sciences and Chemistry
Articles and reports from the Life Sciences and chemistry area deal with applied and basic research into modern biology, chemistry and human medicine.
Valuable information can be found on a range of life sciences fields including bacteriology, biochemistry, bionics, bioinformatics, biophysics, biotechnology, genetics, geobotany, human biology, marine biology, microbiology, molecular biology, cellular biology, zoology, bioinorganic chemistry, microchemistry and environmental chemistry.
Back to home
Newest articles
Creating good friction: Pitt engineers aim to make floors less slippery
Swanson School collaborators Kurt Beschorner and Tevis Jacobs will use a NIOSH award to measure floor-surface topography and create a predictive model of friction. Friction is the resistance to motion…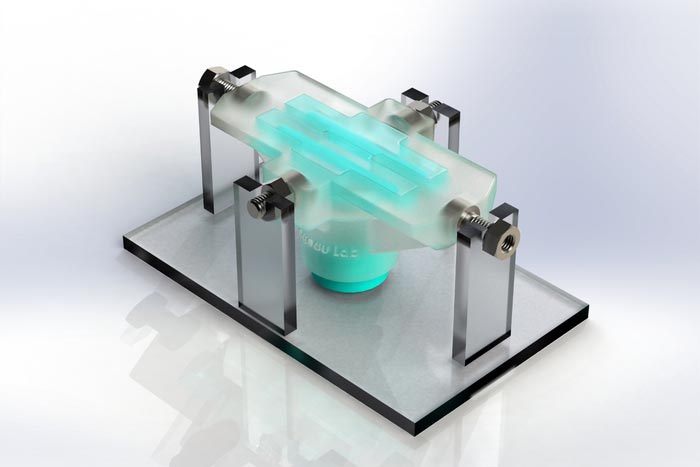 Synthetic tissue can repair hearts, muscles, and vocal cords
Scientists from McGill University develop new biomaterial for wound repair. Combining knowledge of chemistry, physics, biology, and engineering, scientists from McGill University develop a biomaterial tough enough to repair the…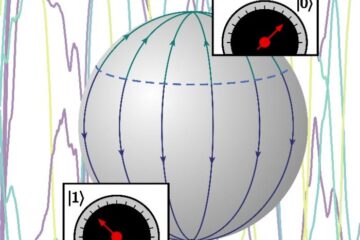 Constraining quantum measurement
The quantum world and our everyday world are very different places. In a publication that appeared as the "Editor's Suggestion" in Physical Review A this week, UvA physicists Jasper van…