Artificial Cobweb Proteins For Medicine
A unique material based on cobweb proteins is being created by Russian researchers of the State Research Center of Russian Federation GosNIIgentics, Scientific Research Center "Coal-Chemical Fiber", State Research Center of Applied Microbiology in cooperation with their colleagues from Michigan University with support form the International Science and Technology Center (ISTC) (project 1033.2).

The spider's hunting net is built from several different proteins. Researchers are mostly interested in the proteins of cobweb framework filaments, which make them extremely strong (the rupture strength of these filaments is several times higher than that of steel) and elastic at the same time. Cobweb framework filaments consist of two proteins: spidroin-1 and spidroin-2. They differ slightly in their properties: spidroin-1 is considered to be stronger, and spidroin-2 – more elastic. Together they account for unique properties of spider's web. Such material would prove useful for multiple purposes, but fist of all – for medicine: as suture material, artificial ligaments and tendons, films for healing wounds and burns, etc.
Unfortunately, it is impossible to synthesize these proteins chemically in a laboratory – they are too complicated. However, it is possible to get the protein by synthesizing a respective gene and making it work within the composition of some microorganism. The scientists have chosen this particular biotechnological way.
At the first stage of the project (June 1999 through May 2000), the researchers focused on obtaining spidroin-1. The problem is that the structure of this protein has not been fully decoded, and the international database does not contain its complete amino acid sequence. Only fragments are available there. But the researchers decided to try and use the known fragment for the gene synthesis and obtaining a recombinant protein.
They succeeded in synthesizing the gene that codes the spidroin-1fragment, its size making 400 pairs of nucleotides. The gene contained in plasmid was transferred into Saccharomices cerevisiae yeast plants and made sure that the gene does work inside the yeast plant – the yeast produces protein. The researchers developed original methods for educing and rectifying recombinant proteins.With their help the scientists have already produced hundreds of milligrams of the product.
Refined protein should be dissolved, which is a complicated task as the protein solution of such concentration (40 percent) – 400 milligrams in one milliliter – cannot be received by ordinary methods. To dissolve the protein, sodium thiocyanate was used, thus providing the so-called spinning solution. A filament should be spun from it as a spider does. To this end, the researchers developed special methods and got a filament which, however, did not yet possess either cobweb's strength or elasticity.
At the second stage of the project (2002 through 2004), the researchers started to work concurrently to also obtain recombinant spidroin-2. The structure of the most part of this protein is known, but it is extremely complicated. Before the gene for spidroin-2 could be synthesized, it was necessary to thoroughly analyze amino acids sequence in the molecule. Mathematicians addressed the issue and discovered periodically recurrent sequences in the chain. Thanks to that, it became possible to divide the molecule into monomeric units and to handle individual units.
"In such a way we assemble a gene, says Vladimir Bogush. This is a very lengthy work and it has not been finished yet. But our final goal is to get a complete analogue of the spidroin-2 natural gene."
While the researchers are handling the spidroin-2 complicated gene, concurrently a recombinant protein – analogue to spidroin-2 – was received through synthesizing the gene that corresponds to one of its fragments (similar to the way they worked with spidroin-1). The scientists created a gene, inserted it into yeast plants and got the protein. In this case, however, the researchers applied a different species of yeast –Pichia pastoris, special culture of which ideally suits for biotechnological manipulations due to peculiar mutation.
Availability of protein in selected yeast plants is checked by electrophoresis method – a fascia appears on the plate, its position corresponding to its molecular mass.
The yeast grows and produces protein in a special apparatus – fermenter. Some days later, the cell suspension with finished product is partially poured off, fresh cultural medium is added, and the cycle is reiterated. Therefore, the process is called "quasi- continuous".
At this stage, the researchers also improved the process of artificial spinning and learned to get a strong elastic filament. The filament was tested for strength on special devices by the specialists of the Scientific-Research Center "Coal-Chemical Fiber" in the town of Mytishchi. A filament being several microns thick can stand for rupture of 50 to 100 milligrams of weight. "Our filament has turned out to be only four times less strong than that of a spider, says Vladimir Bogush, project manager, and this is a very good result."
The protein can be used to produce not only filaments but also films. In this form it is supposed to be used for production of healing coating for wounds and burns, which will not be rejected by the organism and will stimulate regeneration of its own epithelium. In the meanwhile, the films produced from recombinant protein were investigated for toxicity in experiments with cell culture. The conclusion made by the researchers is that the films are non-toxic.
When the researchers succeed to finalize the synthesis of a very complicated gene and to get a full natural analogue to spidroin-2, it will be possible to mix two proteins in different ratio changing the properties this or that way and to bring artificial spidery filament to perfection.
All latest news from the category: Life Sciences and Chemistry
Articles and reports from the Life Sciences and chemistry area deal with applied and basic research into modern biology, chemistry and human medicine.
Valuable information can be found on a range of life sciences fields including bacteriology, biochemistry, bionics, bioinformatics, biophysics, biotechnology, genetics, geobotany, human biology, marine biology, microbiology, molecular biology, cellular biology, zoology, bioinorganic chemistry, microchemistry and environmental chemistry.
Back to home
Newest articles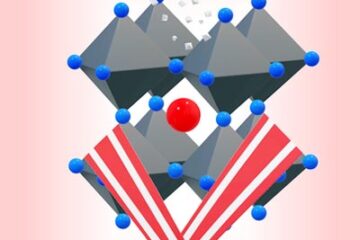 Perovskite solar cells soar to new heights
Metal halide perovskites have been under intense investigation over the last decade, due to the remarkable rise in their performance in optoelectronic devices such as solar cells or light-emitting diodes….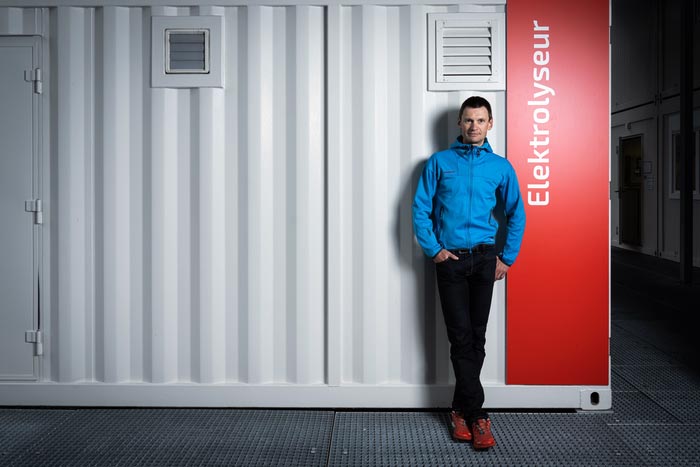 Blue hydrogen can help protect the climate
An international group of researchers led by the Paul Scherrer Institute and the Heriot-Watt University has carried out in-depth analyses of the climate impact of blue hydrogen. This is produced…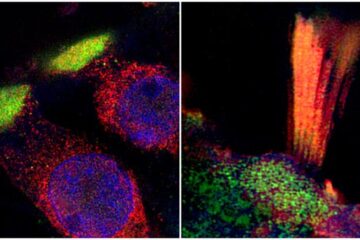 Genes associated with hearing loss visualised in new study
Researchers from Uppsala University have been able to document and visualise hearing loss-associated genes in the human inner ear, in a unique collaboration study between otosurgeons and geneticists. The findings…