Blocking the Odc gene is effective in preventing cancers
The drug DFMO prevents cancer in laboratory models of lymphoma but fails to kill existing cancerous cells that have lost the ability to self-destruct, according to investigators at St. Jude

Drugs that block the enzyme Odc prevent the onset of cancers that would otherwise be triggered by a family of cancer-causing genes called Myc, according to investigators at St. Jude Children's Research Hospital. The researchers showed that disabling Odc disrupts the ability of Myc genes to speed up cell division. Myc controls the expression of many genes; but the investigators showed that disrupting just this one target delays the onset of cancer in a laboratory model that mimics human Burkitt lymphoma (BL). BL is a cancer of B lymphocytes, immune system cells that produce antibodies.
The researchers showed that either treatment with Odc-suppressing drug DFMO or the loss of one of the two copies of the Odc gene in a B lymphocyte impairs Myc's ability to stimulate uncontrolled cell division. The team made these findings in Eµ-Myc laboratory models, which overexpress Myc in B cells and are widely used in laboratory studies of cancer.
The discovery of the link between Odc and Myc in tumor development is significant because Myc genes are activated in up to 70 percent of human cancers. Therefore, a drug that disrupts their activity by disabling Odc might prevent or slow the development of a wide variety of cancers, including breast, colon, lung and prostate cancers. However, while DFMO treatment was effective in preventing lymphoma development in the Eµ-Myc model, it only worked when cells had an intact tumor-suppressing mechanism called the Arf-p53 pathway. This suggests that cancers carrying mutations that disable Arf-p53 would not respond to DFMO, the researchers said.
"Each time a cell divides it must make a copy of the genome to transmit it to the new daughter cells, a process that is vulnerable to mistakes that cause mutations," said John Cleveland, Ph.D., a member of the Department of Biochemistry at St. Jude. "Curtailing cell division reduces the chance that cancer-causing mutations will occur, which is especially important in cells that already have a mutation.
Our finding suggests that it might be possible to prevent or slow the onset of certain cancers in people by reining in cell proliferation so there's less opportunity for a second, cancer-triggering mutation to occur." Cleveland is senior author of a report on this work that appears in the May issue of Cancer Cell.
Myc has many targets in the cell, a fact that makes it difficult to determine all of its roles in normal cells, as well as the roles of Myc alterations in individual types of cancer, said Cleveland. So the discovery of the links among Myc, Odc and BL should help researchers develop new strategies for preventing cancers by focusing efforts on Odc.
Normally, Myc accelerates cell division by suppressing two proteins, called p27Kip1 and p21Cip1, which act as brakes on this process. In the absence of these proteins, the biochemical engine that drives the division of a single cell into two daughter cells continues to run unchecked. But treatment with the Odc-suppressing drug DFMO induces p27Kip1 and p21Cip1, which then act as brakes on cell division in laboratory models that normally give rise to BL. The St. Jude investigators also showed that tumors from eight of 14 patients with BL also over-expressed the Odc gene, which indicates that this gene is an important target of Myc in this cancer. Together, these findings suggest that DFMO would be effective in preventing certain cancers, such as BL, by disabling Odc function.
The St. Jude researchers also showed that Myc induces production of enzymes that work together to make molecules called polyamines, which the cell uses for a variety of purposes. Myc induces polyamine production by signaling genes that code for the enzymes that work together to synthesize these molecules. The Odc gene is particularly important because it makes ornithine decarboxylase (Odc)–an enzyme that controls the overall rate at which polyamines are made.
"The insights we now have into the role Odc plays in Myc-induced cancers should contribute to the development of new cancer-preventive therapies for other targets of Myc that are enzymes," said Jonas A. Nilsson, Ph.D., a former postdoctoral fellow at St. Jude who did much of the work on this project. "This is a safer approach than trying to disrupt Myc, which has too complex a role to be easily controlled without causing complications." Nilsson is now a faculty member at the Umeå University in Sweden.
Other authors of this paper include Ulrich B. Keller, Troy A. Baudino, Chunying Yang, Sara Norton, Jennifer A. Old and Geoffrey Neale (St. Jude); Lisa M. Nilsson (Umeå University); and Debora L. Kramer and Carl W. Porter (Roswell Park Cancer Institute, Buffalo, NY).
All latest news from the category: Life Sciences and Chemistry
Articles and reports from the Life Sciences and chemistry area deal with applied and basic research into modern biology, chemistry and human medicine.
Valuable information can be found on a range of life sciences fields including bacteriology, biochemistry, bionics, bioinformatics, biophysics, biotechnology, genetics, geobotany, human biology, marine biology, microbiology, molecular biology, cellular biology, zoology, bioinorganic chemistry, microchemistry and environmental chemistry.
Back to home
Newest articles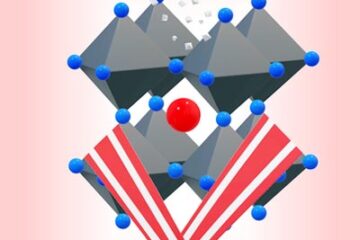 Perovskite solar cells soar to new heights
Metal halide perovskites have been under intense investigation over the last decade, due to the remarkable rise in their performance in optoelectronic devices such as solar cells or light-emitting diodes….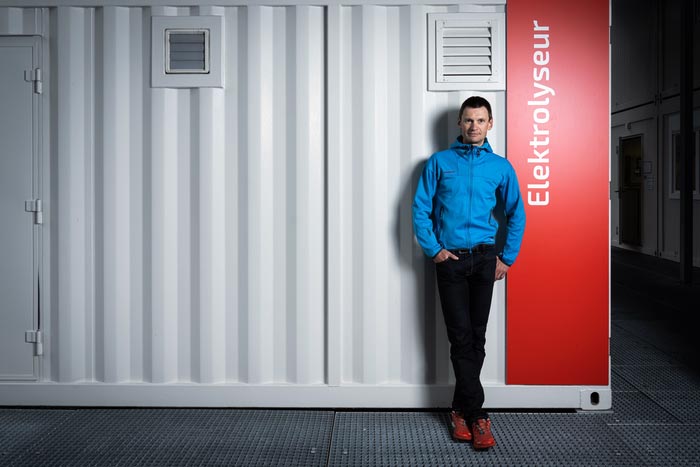 Blue hydrogen can help protect the climate
An international group of researchers led by the Paul Scherrer Institute and the Heriot-Watt University has carried out in-depth analyses of the climate impact of blue hydrogen. This is produced…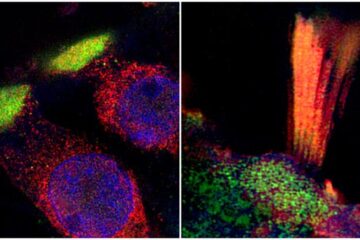 Genes associated with hearing loss visualised in new study
Researchers from Uppsala University have been able to document and visualise hearing loss-associated genes in the human inner ear, in a unique collaboration study between otosurgeons and geneticists. The findings…