Gene responsible for severe congenital skin disease, Harlequin Ichthyosis, identified by Queen Mary team
The genetic cause of the devastating skin disease Harlequin Ichthyosis has been discovered by a team at Barts and the London, Queen Mary's School of Medicine and Dentistry.

In a paper to be published online in April in the American Journal of Human Genetics, Professor David Kelsell, of Queen Mary's Centre for Cutaneous Research, outlines the recent breakthrough. Harlequin Ichthyosis (HI) is a rare, life threatening condition, where babies are born covered in a thick 'coat of armour'. The skin dries out to form hard diamond shaped plaques, severely restricting their movement.
Historically, these babies usually die within two days of birth, due to feeding problems, bacterial infection and/or respiratory diseases. But a number of patients now survive, thanks to the wider availability of neonatal care, and developments in treatment. Prof Kelsell said: "The search for the genetic cause of HI has taken more than seven years, with groups in the UK, Japan and US finding the classical linkage analysis techniques unsuccessful. This is largely down to the lethal nature of the condition and the small size of families with the condition. Our breakthrough came from applying SNP array technology."
The relatively new SNP or 'Snip' array technology has made searching for disease genes a much quicker and cheaper process – one which enabled Kelsell and his team to identify the HI gene in a matter of weeks.
SNPs, or single nucleotide polymorphisms, are common but minute variations in the DNA sequence; they occur when just one of the four letters that make up the code swaps places. Each array is the size of a fingernail, and contains over 10,000 of these different SNPs. Identifying an SNP which is consistently inherited with a disease can help point researchers to the 'linked' gene that may be ultimately responsible for the condition.
Professor Kelsell's team looked at individuals from twelve families who are affected with HI; three from the USA; seven from the UK and two from Italy – all from diverse ethnic backgrounds. Using SNP array technology, they were able to pinpoint the area of code responsible for HI, and discovered mutations in the ABCA12 gene that maps in this area, in 11 of the 12 patients studied. Harlequin Ichthyosis affects a number of families in the UK; four children affected by HI, and Professor Kelsell's discovery, will be the subject of an ITV documentary; Real Lives: the Harlequin Sisters, to be broadcast later this year.
HI is thought to be caused by a defect in the way lipids (fats) are transported and discharged into the top layers of the skin. Normally, tiny spherical grains called lamellar granules migrate upwards through the skin, depositing lipids into the intercellular spaces of the skin's uppermost layer. These lipids act as a protective barrier against bacteria and infection.
In patients with HI, these lamellar granules are formed abnormally; the ABCA12 gene may play a critical role in their formation, explaining the defects in the epidermal barrier seen in this disorder.
Until now, pre-natal screening tests for HI were often unreliable and inconclusive, involving risky, invasive procedures such as foetal skin biopsies. Professor Kelsell added: "By identifying ABCA12, our team has provided the molecular clue towards understanding the numerous biological abnormalities seen in HI skin, and established the means for early prenatal DNA diagnosis of HI." The team's next step will be to investigate the role of ABCA12 in the skin with financial support from BDF: Newlife.
All news from this category: Life Sciences
Articles and reports from the Life Sciences area deal with applied and basic research into modern biology, chemistry and human medicine.
Valuable information can be found on a range of life sciences fields including bacteriology, biochemistry, bionics, bioinformatics, biophysics, biotechnology, genetics, geobotany, human biology, marine biology, microbiology, molecular biology, cellular biology, zoology, bioinorganic chemistry, microchemistry and environmental chemistry.
Back to the Homepage
Latest posts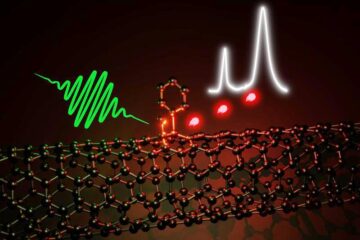 Optically Active Defects Improve Carbon Nanotubes
Heidelberg scientists achieve defect control with a new reaction pathway. The properties of carbon-based nanomaterials can be altered and engineered through the deliberate introduction of certain structural "imperfections" or defects….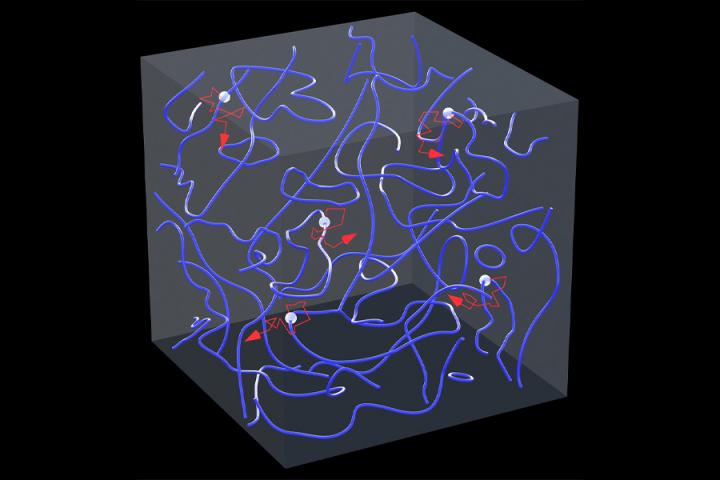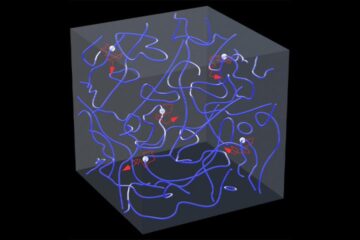 Visualizing the motion of vortices in superfluid turbulence
Nobel laureate in physics Richard Feynman once described turbulence as "the most important unsolved problem of classical physics." Understanding turbulence in classical fluids like water and air is difficult partly…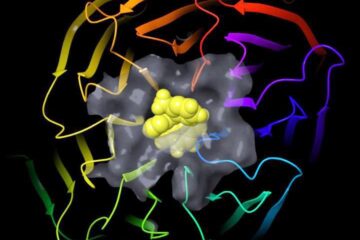 Toward a reliable oral treatment for sickle cell disease
For the millions of people worldwide who have sickle cell disease, there are only a few treatment options, which include risky bone marrow transplants, gene therapy or other treatments that…