A protein interaction map for a better insight in cancer development
With the completion of the genome sequence of a number of organisms, analysis of the gene products, the proteins, is the on-going challenge.

Researchers from the Institut Curie and from the Paris-based biotechnology company Hybrigenics announced today that they have built a protein-protein interaction map of the fruit fly, Drosophila melanogaster. This 'simple' model organism allows them to study a 'reference set' of proteins that includes most of those known to be involved in human cancer. Since proteins function in networks, the systematic identification of the physical interactions that occur between proteins will help understanding their biological function, and improve our capacity to intervene and, ultimately, to discover novel, more specific therapeutic targets. Their results are published in the March 1st issue of Genome Research.
The completion of the sequencing of the genome from diverse organisms comes with a big surprise: a human being has 'only' 25,000 to 30,000 genes. This is roughly 2 times more than a fly (13,600 genes) and much less than rice (50,000 genes).
Could it be that the complexity of a human being comes from the proteins? The number and biological functions of most of these gene-encoded biomolecules are not yet known. What we do know is that a single gene can contain information to build different 'forms' of a protein. Furthermore, these related proteins can be part of similar or, conversely, different biological pathways and thus can convey very diverse biological functions. Studying the full protein repertoire at the scale of a whole organism is the current challenge of proteomics.
Tell me whom you're interacting with… I shall tell you who you are
The number of interactions between proteins is thought to be huge. Exploration of these complex protein networks requires specific methodologies as well as powerful bioinformatic tools to analyze them.
By putting together their complementary expertise, researchers from the Institut Curie and from Hybrigenics have analyzed protein-protein interactions from the fruit fly. While not exhaustive, this study focuses on a 'reference set' of proteins from this 'simplified' biological model and includes most of the proteins implicated in human cancer developmen(1).
The study has identified over 2,300 protein interactions. The full dataset and the resulting protein interaction map can be visualized and explored using a dedicated software platform, the PIMRider™(2). By assigning specific functions to cancer-related proteins, this protein-protein interaction map constitutes a first step towards the identification of novel therapeutic targets.
Such synergy between public and private research should speed up the valorisation of scientific knowledge and their translation into novel medical applications. This project received in March 2002 a GenHomme network grant of 2.4 millions euros from the Ministère de l'Industrie. The GenHomme network aims at coordinating the efforts of academic labs and privately owned companies in order to speed up valorisation of human genomics-derived knowledge.
The Hybrigenics-Institut Curie association favours breakthroughs in functional proteomics, an essential step towards a better understanding of important cellular processes.
Note and box
(1) All the Drosophila proteins analysed in this study have an equivalent in man ('an ortholog'). Orthologous genes are from different species but derived from a unique ancestral gene as a result of speciation events. The genes analysed in this work are the drosophila orthologs of human genes known to be involved in cancer or in important cellular functions such as cell signaling, traficking, preservation of genome integrity,…
(2) This map can be visualized at: http:/pim.hybrigenics.com.
Institut Curie
Institut Curie (1,885 persons) is a private foundation which has expanded upon the pioneering work of Marie Curie and was accredited as a public service in 1921. It has grown to become the the largest cancer research center dedicated in France, pioneering an interdisciplinary approach to research and treatment.
The aim of Institut Curie Research Center and Hospital is to transform basic scientific knowledge into new diagnostic, prognostic and therapeutic practices and products as quickly as possible. Institut Curie Research Center is composed of 60 cancer research teams including biologists, chemists, physicists and clinicians with the objective of improving prevention, diagnosis and treatment of cancers.
The Research Center works closely with the Hospital, which is the leading European center for breast cancer care, a national reference center for numerous tumours and is currently developing an intensive clinical research program. The Hospital is known for providing the most efficient, innovative therapies to fight cancer. Working with these clinical and research teams is a special translational research division which helps implement the transfer of advances from the lab into the hospital or to industry. Its skills in genomics, post-genomics, immunomonitoring, pharmacology and biological resources provide added value to the discovery process and to clinical research.
Hybrigenics
Hybrigenics is an established biotechnology company that uses its functional proteomics expertise to discover new therapeutic molecules. Hybrigenics analyzes specific biological complexes and networks of interacting proteins ("pathways"), from which it selects novel targets that are used to screen small molecule drug candidates. The Company follows this approach for a few selected and focused internal drug discovery programs, primarily in oncology, and within the frame of joint research agreements with pharmaceutical and biotechnology partners. Hybrigenics core activities include target identification and validation, molecular and cell biology, fluorescent-based assay development and screening, and lead compound profiling.
For target research purposes, Hybrigenics has developed and industrialized a high-performance and robust yeast two-hybrid (Y2H) platform, which is also successfully used by the industry and the academic world on a simple fee-for-service basis. This service activity has recently received worldwide ISO 9001-2000 certification. The Y2H platform uses proprietary high-throughput screening procedures to identify interacting proteins, reconstitute functional pathways and build extensive Protein Interaction Maps (PIM).
All latest news from the category: Life Sciences and Chemistry
Articles and reports from the Life Sciences and chemistry area deal with applied and basic research into modern biology, chemistry and human medicine.
Valuable information can be found on a range of life sciences fields including bacteriology, biochemistry, bionics, bioinformatics, biophysics, biotechnology, genetics, geobotany, human biology, marine biology, microbiology, molecular biology, cellular biology, zoology, bioinorganic chemistry, microchemistry and environmental chemistry.
Back to home
Newest articles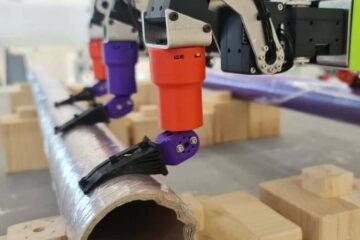 Insects help robots gain better grip
An international research team of biomechanics optimizes robotic movements inspired by insects. A whole generation of gripping robots has been developed using a design concept originally known from fish fins….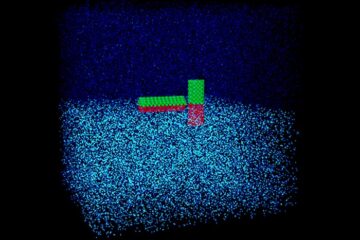 Simulations shed significant light on janus particles
Interfacial diffusion of nanoparticles strongly affected by their shape and surface coating. Named for a Roman god, Janus particles refer to nanoparticles that possess surfaces with two or more distinct…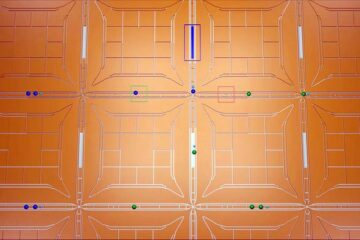 How big does your quantum computer need to be?
What size will a quantum computer need to be to break Bitcoin encryption or simulate molecules? Quantum computers are expected to be disruptive and potentially impact many industry sectors. So…