Nature Points the way to a sustainable hydrogen economy
"This is an exciting early step in developing a sustainable system for producing electricity from hydrogen" said Professor Chris Pickett (Associate Head of the Biological Chemistry Department at JIC). "In Nature iron–sulphur enzymes catalyse a range of important chemical reactions that industry can only do by using precious metal catalysts and/or high temperatures and pressures. Based on Nature's blueprint we are a step closer to building an iron-sulfur catalyst for reactions fundamental to a sustainable hydrogen economy".
As a blueprint for their syntheses the JIC team used the known molecular structures of the catalytic centre – 'the H-cluster'- found in the iron–only hydrogenase enzyme from two bacteria (Desulfovibrio desulfuricans and Clostridium pasteurianum). Hydrogenases catalyse interconversion of protons, electrons and hydrogen at extraordinary high rates. Their colleagues in Italy and the US [3] used state-of-the-art computational and spectroscopic techniques to probe the properties of the artificial H-cluster. The synthetic cluster was found to catalyse the reduction of protons to hydrogen albeit with poor energy efficiency. Nevertheless, the researchers believe their discovery should provide a lead to new materials that could eventually replace platinum.
[1] The John Innes Centre (JIC), Norwich, UK is an independent, world-leading research centre in plant and microbial sciences. The JIC has over 850 staff and students. JIC carries out high quality fundamental, strategic and applied research to understand how plants and microbes work at the molecular, cellular and genetic levels. The JIC also trains scientists and students, collaborates with many other research laboratories and communicates its science to end-users and the general public. The JIC is grant-aided by the Biotechnology and Biological Sciences Research Council.
[2] The US Department of Energy Report 'Basic Research Needs for the Hydrogen Economy' (May 2003) recognised long term strategic issues with respect to supply/demand for platinum, including security of supply. The September 2003 UK Department for Transport report 'Platinum and Hydrogen for Fuel Cell Vehicles' documented the need for both a dramatic decrease in platinum loading in fuel cells and 5% year on year growth of South African platinum production to meet modest scenarios for hydrogen fuel cell vehicles over the next three decades. Small fuel cells for powering consumer products such as lap tops, mobile phones etc will be on the market in mid 2006 and the expected growth in this area will undoubtedly place further demands on platinum supply; as will in the longer term the impact of stationary fuel cell units for domestic or industrial gas to electricity conversion.
[3] Department of Biotechnology and Biosciences, University of Milan-Biocca, Milan, Italy, Department of Physics, Washington State University and WR Wiley Environmental Science Laboratory and Chemical Science Division, Pacific Northwest National Laboratory, Washington, USA.
All news from this category: Life Sciences and Chemistry
Articles and reports from the Life Sciences and chemistry area deal with applied and basic research into modern biology, chemistry and human medicine.
Valuable information can be found on a range of life sciences fields including bacteriology, biochemistry, bionics, bioinformatics, biophysics, biotechnology, genetics, geobotany, human biology, marine biology, microbiology, molecular biology, cellular biology, zoology, bioinorganic chemistry, microchemistry and environmental chemistry.
Back to the Homepage
Latest posts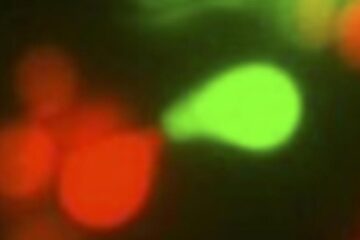 Yeast mating — more than meets the eye
Pheromones mediate asymmetric mating behavior in isogamous yeast. Researchers from the Max-Planck Institute for Terrestrial Microbiology have discovered a surprising asymmetry in the mating behavior of unicellular yeast that emerges…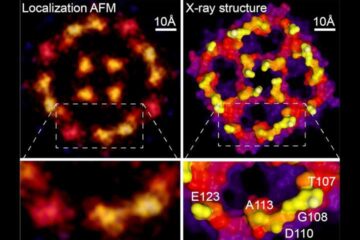 New super-resolution microscopy method approaches the atomic scale
Scientists at Weill Cornell Medicine have developed a computational technique that greatly increases the resolution of atomic force microscopy, a specialized type of microscope that "feels" the atoms at a…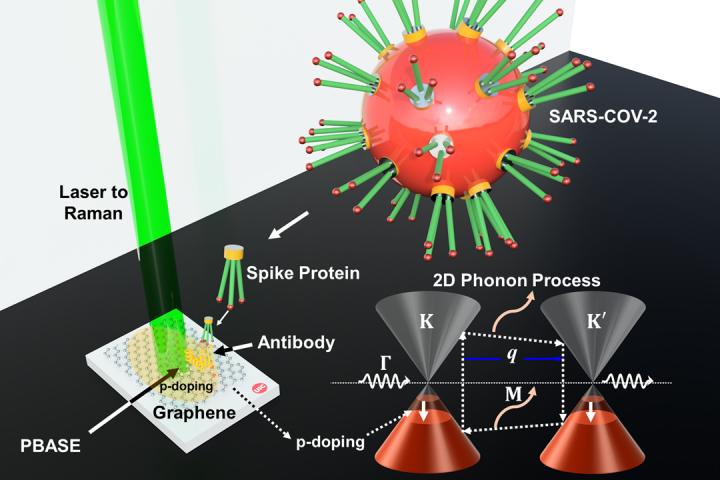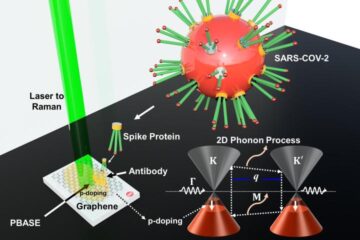 'Wonder material' can be used to detect COVID-19 quickly, accurately
Researchers show a graphene-based sensor can detect SARS-CoV-2. Researchers at the University of Illinois Chicago have successfully used graphene — one of the strongest, thinnest known materials — to detect…