Scientists propose sweeping changes to naming of bird neurosystems
Researchers now see birds' cognitive ability as more comparable to mammals

Duke University neurobiologist Erich Jarvis and a team of 28 other neuroscientists have proposed sweeping changes to the terminology associated with the brain structures of birds–a century-old nomenclature the researchers consider outdated and irrelevant to birds' true brainpower.
The international research group concludes in a Feb. 2005, paper published in Nature Reviews Neuroscience that significant discoveries made over time reveal that birds are much closer to mammals in cognitive ability, and therefore, a new consistency in language will enhance studies of both.
In the journal's "Perspectives" column, authors describe a wide range of studies demonstrating that the so-called "primitive" regions of avian brains are actually sophisticated processing regions homologous to those in mammals. Those studies, which included tracing of neural pathways and behavior, showed that such avian brain regions carry out sensory processing, motor control and sensorimotor learning just as the mammalian neocortex. The scientists add that molecular studies reveal the avian and mammalian brain regions are comparable in their genetic and biochemical machinery.
In the same column, Jarvis and members of the Avian Brain Nomenclature Consortium reason that the old view of evolution in birds is no longer valid. Citing technical revisions to the nomenclature that were published in a May 2004, issue of the Journal of Comparative Neurology, consortium members assert in the new article that the old terminology–which implied that the avian brain was more primitive than the mammalian brain–has hindered scientific understanding.
"We believe that names have a powerful influence on the experiments we do and the way in which we think," wrote the authors of the new report. "Our current understanding of the avian brain requires a new terminology that better reflects these functions and the homologies between avian and mammalian brains."
The consortium's efforts were supported by the National Science Foundation (NSF) and the National Institutes of Health (NIH). Lead author Jarvis organized the Duke conference in 2002 that brought together the many researchers in neuroscience and neuroanatomy to undertake discussions of the needed changes.
The group believed the previous terminology and associated concepts of how to define avian brain structure and avian brain evolution stymied efforts to directly link discoveries in the avian brain with those of other mammals. Jarvis, whose seminal work in vocal learning in birds garnered him $500,000 in 2002 as recipient of NSF's Waterman Award, acknowledged that the award came at a critical time in his work with the consortium.
"The impact of this work will go far beyond simple comparative anatomy," Jarvis said. "There is strong interest across neuroscience in using birds as models for learning and development, and migratory and social behavior."
The revision of the nomenclature for avian brains would replace a system developed in the 19th century by Ludwig Edinger, considered the father of comparative neuroanatomy. Edinger's system was based on a then-common practice of combining Darwin's recent theory of evolution and Aristotle's old concept that there exists a natural "scale" of creatures from lowest to highest. The prevailing views became that evolution was progressive from organisms with "lower" intelligence to those with "higher" intelligence and that evolution had a purpose–the generation of humans.
In the new view, the neocortex and related areas in the mammalian brain are derived from a region in the embryonic cerebrum called the pallium, or covering, a very different conclusion from Edinger's, which considered this region in the bird cerebrum part of the basal ganglia.
The consortium's work actually began in 1997, and was organized by Jarvis, Anton Reiner of the University of Tennessee Health Science Center in Memphis, Martin Wild of the University of Auckland in New Zealand, and other neurobiologists, who called themselves the "ThinkTank." Encouraging scientists to adjust their traditions and thinking based on new knowledge coming from the field had a rocky start, so the effort to change avian brain nomenclature turned into a seven-year project, with a steady add-on of new recruits. This effort culminated in the international scientific forum at Duke University in 2002, from which the new nomenclature was developed.
"We knew that we were doing something that may have an impact, not only on the immediate conduct of research in neuroscience, but on neuroscience for the next hundred years," said Jarvis. "And this nomenclature will help people understand that evolution has created more than one way to generate complex behavior–the mammal way and the bird way. And they're comparable to one another. In fact, some birds have evolved cognitive abilities that are far more complex than in many mammals."
All latest news from the category: Life Sciences and Chemistry
Articles and reports from the Life Sciences and chemistry area deal with applied and basic research into modern biology, chemistry and human medicine.
Valuable information can be found on a range of life sciences fields including bacteriology, biochemistry, bionics, bioinformatics, biophysics, biotechnology, genetics, geobotany, human biology, marine biology, microbiology, molecular biology, cellular biology, zoology, bioinorganic chemistry, microchemistry and environmental chemistry.
Back to home
Newest articles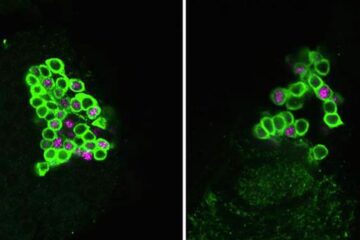 Parkinson's: Are our neurons more vulnerable at night?
A UNIGE team shows that disruptions to the circadian clock increase the risk of developing a neurodegenerative disease. Disturbances in sleep patterns and the internal biological clock are frequently associated…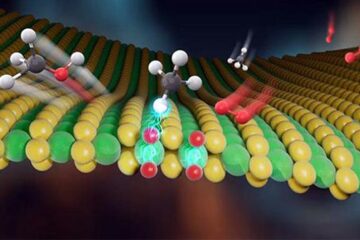 Direct conversion of methane with oxygen at room temperature
Direct conversion of methane (CH4) to high value-added chemicals at room temperature, by directly using abundant and low-cost molecular oxygen (O2) as an oxidant, is an ideal route for CH4 utilization. But…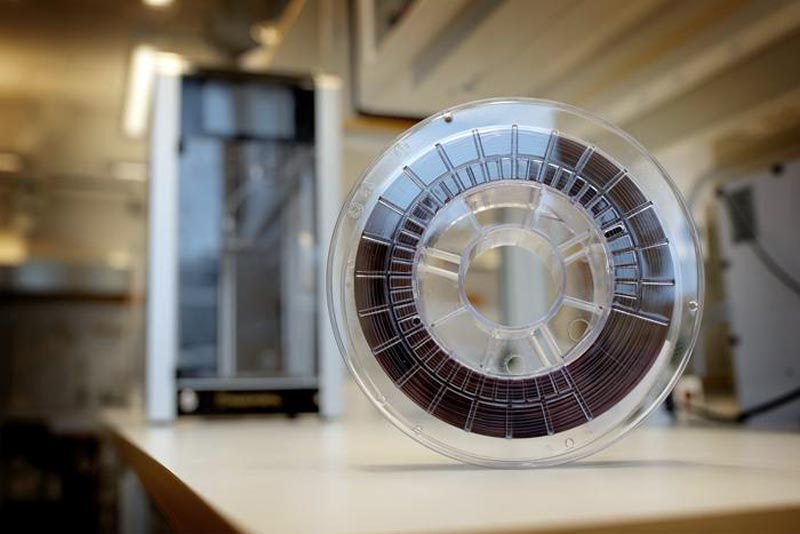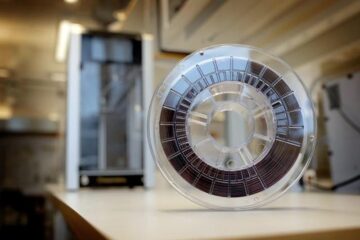 3D-printed plasmonic plastic enables large-scale optical sensor production
In a multi-year project, researchers at Chalmers University of Technology in Sweden have developed plasmonic plastic – a type of composite material with unique optical properties that can be 3D-printed….