A Bacteria and a Nematode: Natural Born Pest Killers
In a world where 842 million people suffer from chronic hunger, insect pests consume 20-30 percent of world food crops. Chemical pesticides are increasingly expensive, ineffective and environmentally aggressive, killing beneficial insects and, when transmitted through the food chain, moving in unwanted directions.

The search for eco-friendly bio-insecticides has focused mainly on developing transgenic crops that express natural protein toxins. The most successful, by far, are crops that express the toxin from the bacterium Bacillus thuringiensis (BT). However the widespread use of BT transgenics has raised new—and contradictory—concerns; farmers fear the rapid evolution of BT-resistant insects and some consumers fear the rapid marketing of transgenic foods.
In the search for alternatives, scientists are revisiting a 'natural' biological control strategy used by insecticidal bacteria that live symbiotically with "entomopathogenic" nematodes. That's a mouthful to describe an insect-killing bacterium that lives inside an unaffected worm host. The classic example is the bacterium, Xenorhabdus nematophila (X. nematophila; Latin for "loves nematodes") and nematodes of the genus, Steinernema. Bacterium-nematode teams live almost their entire lifecycle inside larval-stage insects. The Xenorhabdus-Steinernema ('X-S') team is being used successfully to combat Lepidoptera, Coleoptera and Diptera pests.
Puneet Khandelwal, working with Prof. Rakesh Bhatnagar at the Centre for Biotechnology, Jawaharlal Nehru University, and Dr. Nirupama Banerjee at the International Centre for Genetic Engineering in New Delhi wanted to know why the X-S team was so deadly effective against one of the world's costliest pests, Helicoverpa armigera (a.k.a. the scarce bordered straw moth). This moth's larvae eat Zea mays, which is corn to Americans, maize to Europeans, and sustenance to millions in the Third World.
Khandelwal and colleagues succeeded in identifying the insecticidal factor. The active component was found in a large complex normally associated with the bacterial outer membrane, and was also present in or on outer membrane vesicles (OMVs) released from the bacterial surface, says Khandelwal. They then searched through OMV components and identified a small (17 kDa) toxic protein. When purified, this protein was toxic to cultured larval cells and directly killed H. armigera larvae. Gene cloning and sequencing showed this protein is related to a class of bacterial outer membrane proteins that form protrusions, called pili or fimbriae, which often help bacteria attach to host cells during infection. Similar to pili proteins, the purified 17 kDa protein self-associated to form oligomers, each of which was connected to the next by a strand. Most importantly, the recombinant 17 kDa protein killed H. armigera larvae, demonstrating its potential as a biological control agent in a world desperately in need of new ideas.
Insecticidal activity associated with a 17 kDa pilin protein of Xenorhabdus nematophila, P. Khandelwal,1 R. Bhatnagar,1 N. Banerjee2 ; 1 Centre For Biotechnology, Jawaharlal Nehru University, New Delhi, India, 2 Insect resistance, International Centre for Genetic Engineering and Biotechnology, New Delhi, India.
At the meeting: Session 329, Structure & Function of Membrane Proteins II, Poster Presentation 1726, Halls D/E. Author presents: Tuesday, Dec. 7, 1:30— 3:00 PM.
All latest news from the category: Life Sciences and Chemistry
Articles and reports from the Life Sciences and chemistry area deal with applied and basic research into modern biology, chemistry and human medicine.
Valuable information can be found on a range of life sciences fields including bacteriology, biochemistry, bionics, bioinformatics, biophysics, biotechnology, genetics, geobotany, human biology, marine biology, microbiology, molecular biology, cellular biology, zoology, bioinorganic chemistry, microchemistry and environmental chemistry.
Back to home
Newest articles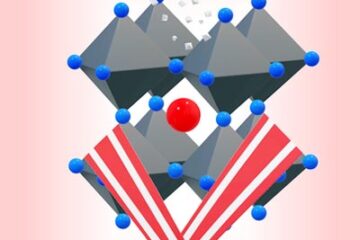 Perovskite solar cells soar to new heights
Metal halide perovskites have been under intense investigation over the last decade, due to the remarkable rise in their performance in optoelectronic devices such as solar cells or light-emitting diodes….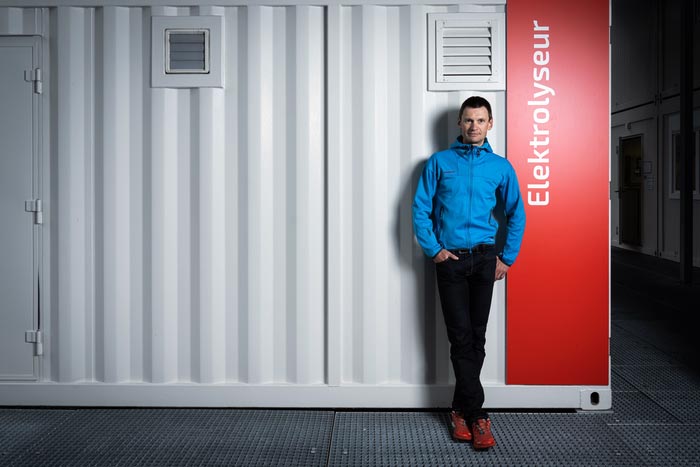 Blue hydrogen can help protect the climate
An international group of researchers led by the Paul Scherrer Institute and the Heriot-Watt University has carried out in-depth analyses of the climate impact of blue hydrogen. This is produced…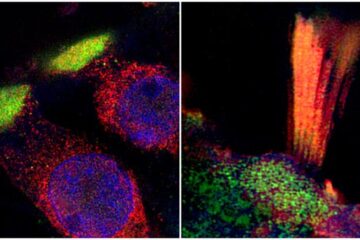 Genes associated with hearing loss visualised in new study
Researchers from Uppsala University have been able to document and visualise hearing loss-associated genes in the human inner ear, in a unique collaboration study between otosurgeons and geneticists. The findings…