Basic research producing new anthrax therapies
Thanks to new screening tools, and some luck, researchers at the University of Chicago have discovered three unrelated compounds that inhibit the two toxins – edema factor and lethal factor — that have made anthrax one of the most feared of potential bioterror agents.

In the August 2004 issue of the journal Chemistry and Biology, the researchers report that they used a novel screening technique, developed at the University, to find a small molecule that prevents edema factor from connecting to its target within the cell.
A similar approach, reported in Nature Biotechnology in May, resulted in a compound that inhibits lethal factor, the other anthrax toxin. And a study published in PNAS in February showed that a drug already approved to treat hepatitis was also effective in the lab against edema factor.
"This is dramatic example of how progress in basic science can be applied quickly, effectively and unpredictably to clinical problems," said Wei-Jen Tang, Ph.D., associate professor in the Ben May Institute for Cancer Research at the University of Chicago and an author of all three studies. "Our lab began working with edema factor as a tool to understand basic cellular metabolism, but the knowledge we gained soon led us to three potential therapies."
Because each drug disrupts a different link of the chain of toxic events, the therapies should be complementary. Although all three treatments appear promising in the test tube, none has yet been tested clinically caution the authors. Cell culture and animal testing is underway.
Until 2001, Bacillus anthracis, the bacterium that causes anthrax, was an obscure agricultural pathogen, but that fall someone sent letters stuffed with anthrax spores to several politicians and journalists. Nearly half (5/11) of those infected by breathing in the spores died from the disease. The anthrax mailings triggered a run on antibiotics, but these drugs only work in the early stages of anthrax infection, before the bacteria have had time to spread and secrete toxins. "These attacks called attention to the need for better therapies for anthrax infection," said Tang.
Fortunately, the Tang lab was already studying edema factor, using it as a molecular probe to understand cell-cell communication. His team had sent a manuscript describing the three-dimensional structure of anthrax edema factor to the journal Nature a few days before the first terrorist use of the microbe became public.
In that paper, Tang and colleagues showed how edema factor did its damage. Inside an infected cell, edema factor connects with a protein called calmodulin. Calmodulin changes the toxin's shape, creating a conformation that functions just like a cellular enzyme called adenylyl cyclase, which helps regulate cell-to-cell signaling.
When edema factor connects with calmodulin, however, it becomes a relentless version of adenylyl cyclase – 1,000-fold more potent — causing affected cells to become hyperactive. These cells devour their energy stores, lose the ability to regulate their environment, release water, causing edema (swelling) in surrounding tissues, and die.
Because of the bioterrorist attacks a few months before, the discovery received widespread attention. A researcher at a pharmaceutical company happened to notice newspaper accounts of the work and suspected that a drug he studied, called adefovir dipivoxil, acted on the same metabolic pathway. He sent Tang several candidate compounds and Tang's lab found that the active metabolite of adefovir also blocks edema factor.
The Chemistry and Biology paper describes a more systematic and less fortuitous approach. Tang and colleague Milan Mrksich, Ph.D., professor in the department of chemistry and the Institute for Biophysical Dynamics at the University of Chicago, used the combination of two screening methods, developed by Tang and Mrksich, to examine a library of 10,000 compounds in search of small molecules that inhibited edema factor.
They uncovered one that very effectively prevented edema factor from binding to calmodulin. Although this compound was itself quite toxic, the researchers were able to make slight modifications that removed the toxicity without altering its ability to block edema factor. They named their non-toxic version Nitro10506-2A.
This discovery followed a report from Tang and Mrksich in May that used a similar approach to identify a compound that halts the activity of lethal factor, the other anthrax toxin, in laboratory tests. Lethal factor shreds a protein that helps cells stay healthy. The compound they found, called DS-998, blocks lethal factor's harmful cutting action.
Nitro10506-2A and DS-998 could lead to the development of new drugs for the treatment of anthrax, Tang said, but he cautioned that research remains in the early stages. "Discovering proteins that have roles in disease processes is the first step in the drug discovery process," added Mrksich, "but still a very long way from the actual development of a drug."
The National Institutes of Health and the National Science Foundation funded the study. Additional authors include Young-Sam Lee, Pamela Bergson and Wei Song He of the University of Chicago.
All latest news from the category: Life Sciences and Chemistry
Articles and reports from the Life Sciences and chemistry area deal with applied and basic research into modern biology, chemistry and human medicine.
Valuable information can be found on a range of life sciences fields including bacteriology, biochemistry, bionics, bioinformatics, biophysics, biotechnology, genetics, geobotany, human biology, marine biology, microbiology, molecular biology, cellular biology, zoology, bioinorganic chemistry, microchemistry and environmental chemistry.
Back to home
Newest articles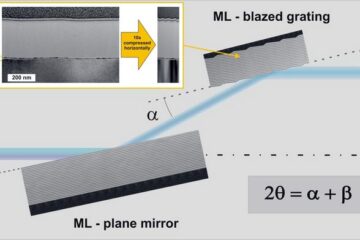 New monochromator optics for tender X-rays
Until now, it has been extremely tedious to perform measurements with high sensitivity and high spatial resolution using X-ray light in the tender energy range of 1.5 – 5.0 keV….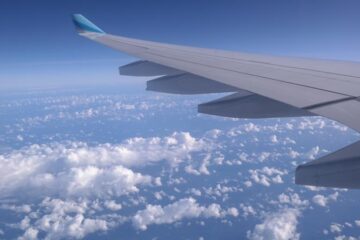 Clouds less climate-sensitive than assumed
Airborne campaign solves parts of the riddle of clouds. In a major field campaign in 2020, Dr. Raphaela Vogel who is now at Universität Hamburg's Center for Earth System Research…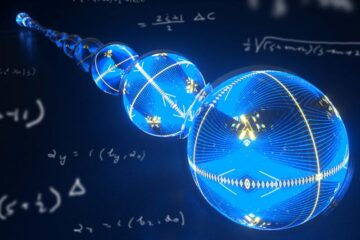 Symmetry-protected Majorana edge modes produced on Google's quantum computer
Researchers at Google Quantum AI have produced quantum states that are resilient to decoherence that typically plagues quantum computers. Physicists at Google Quantum AI have used their quantum computer to…