Biologists deciphering complex lemur scent language
A "stink fight" between ring-tailed lemurs might be dead serious to them. But to observers, the scented struggle ranks among the more odd, even comical sights at the Duke University Primate Center — already renowned for the biological eccentricities of its exotic denizens.

Preparations for battle begin when male combatants load their "weapons" — vigorously rubbing their tails against their shoulders and between their wrists, infusing the fur with scent from glands there.
So armed — or tailed — they launch their attacks, feathery tails arched over their backs, ears flattened and squeaking warnings. They relentlessly flick their tails at one another until one of the adversaries comes to his scentses, gets the odiferous message and retreats. But until the research of Duke biologist Christine Drea and student Elizabeth Scordato, scientists had no idea what chemical messages were being wafted back and forth in such fights. More broadly, they have not understood the complex "language" of multiple scents that lemurs use to communicate a variety of messages from aggression to mating receptiveness.
In fact, until Drea and Scordato began their studies, scientists didn't even appreciate that ringtails, and perhaps other lemurs, may well have the richest scent language of any primates. They may communicate not just individual chemical words, but in essence, "scentences" — combinations of scents that extend the animals' chemical communications repertoire.
The scientists' studies — in which they are assiduously sampling and analyzing lemur scents and testing behavioral responses to those scents — were inspired by Drea's continuing research on olfactory communication in spotted hyenas, which are sophisticated communicating animals.
"Until now, there had been general studies on lemur scent-marking patterns including sex and seasonal differences," said Drea, who is an assistant professor of biological anthropology and anatomy. "But we wanted to look at the problem in more depth. We wanted to explore the possibility of scent signatures, how animals respond to different odors, and whether they are communicating different messages using the different scent glands."
The researchers knew that more evolutionarily advanced New World monkeys communicate using scent marking. But there was evidence that the more primitive lemurs might actually be more advanced in their chemical communications.
Said Scordato, "Lemurs are unique among primates because most of the higher primates — including the Old World monkeys and apes — aren't particularly olfactorily equipped. They use more visual communications in their social groups. So, the prosimians represent sort of a more primitive branch of the primate tree, and they're more similar to species such as rodents in terms of olfactory communication playing a very important part of their social behavior." Prosimians are primates whose ancestors branched off from the primate evolutionary family tree before monkeys and apes. Scordato has now graduated and is continuing her research as a staff member in the Department of Biological Anthropology and Anatomy.
Said Drea, "We thought that ringtails were particularly interesting because the males have different kinds of scent glands, and they use them in different ways — perhaps the most diverse scent language in primates." The animals have such glands in their genital regions and on wrists and shoulders.
"Potentially, animals might respond to the different kinds of scent marks in different ways. So, we wanted to see if there were messages encoded in the specific glands.
"We knew these secretions varied in properties," said Drea. "The males' wrist gland gives off a low volume of clear liquid. And the shoulder gland produces a thick brown paste. And both male and female genital glands produce a sticky goo that females might mix with urine, and which might have an effect on the message the female is encoding."
Scordato performed two kinds of studies to understand lemur scent communications. She recorded the rates of different kinds of scent marking by the animals over a year, to link different kinds of markings with different purposes. And, she took monthly samples from the animals' scent glands and analyzed them using instruments in the Department of Chemistry. These studies have revealed the "scent profiles" that the animals are using in their chemical communications. Now, the scientists are identifying the specific compounds that make up those profiles.
To learn the meaning of this chemical language to the lemurs, Drea and Scordato are launching studies in which they will present a given scent to a specific animal at a specific time of year and observe the reaction.
"This approach gives us the control of presenting the scent in a controlled way to a specific individual," said Drea." For example, she said, the scents can be presented so they can only be smelled, or both smelled and tasted — which might be an important olfactory communication pathway.
The researchers already know from their behavioral observations that males seem to form "scentences," said Drea.
"When males mark, they mark either only with the wrist gland, or they will go through a rubbing motion and mix the secretions of the shoulder gland with the secretions of the wrist gland, and then deposit that," said Drea. "So, one of our big questions is whether there's a difference between wrist marking and shoulder/wrist marking? What are the different messages encoded? Does the shoulder gland have a specific function in terms of message, or is it acting as sort of a fixative for the more volatile components of the wrist gland?"
Also, said Drea, there are indications that the same scenting behavior might have a different meaning at a different time. For example, male tail-waving might be used not just for stink fighting, but as a "valentine."
"Our behavioral studies showed an increase in tail-waving by males during the breeding season — maybe a sort of 'Hey ladies, here I am!'" said Drea. Also, she said, scents may be as much a signature as a statement.
"Scent marks might encode a sort of individual signature of an animal, asserting who they are and their social attachments and dominance status," she said.
To complicate their studies, the researchers have found that the composition of a lemur scent also appears not to be static.
"We found seasonal changes in the composition and complexity of an odor," said Drea. "So, it could be that the same scent component may be part of a different 'cocktail' that communicates one signal at one time of the year to males, versus a different kind of message to females at another time of the year."
Such insights have only whetted Drea's and Scordato's scientific appetites, spurring them to continue their studies. And, they emphasize, the studies were possible only because of the availability of the many species of rare lemurs at the Primate Center. The research has been sponsored by funds from Duke, the Howard Hughes Medical Institute support for undergraduate research and the National Science Foundation.
Media Contact
Dennis Meredith
EurekAlert!
All news from this category: Life Sciences and Chemistry
Articles and reports from the Life Sciences and chemistry area deal with applied and basic research into modern biology, chemistry and human medicine.
Valuable information can be found on a range of life sciences fields including bacteriology, biochemistry, bionics, bioinformatics, biophysics, biotechnology, genetics, geobotany, human biology, marine biology, microbiology, molecular biology, cellular biology, zoology, bioinorganic chemistry, microchemistry and environmental chemistry.
Back to the Homepage
Latest posts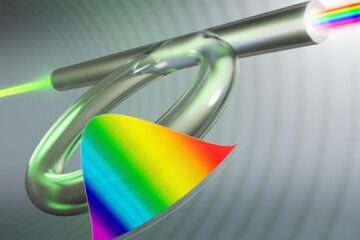 Novel chirped pulses defy 'conventional wisdom'
University of Rochester researchers describe first highly chirped pulses created by a using a spectral filter in a Kerr resonator. The 2018 Nobel Prize in Physics was shared by researchers…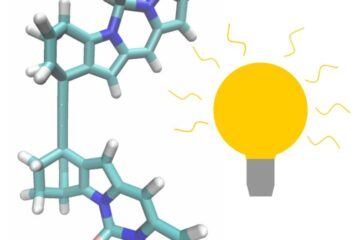 Scientists design superfast molecular motor
Light-driven molecular motors have been around for over twenty years. These motors typically take microseconds to nanoseconds for one revolution. Thomas Jansen, associate professor of physics at the University of…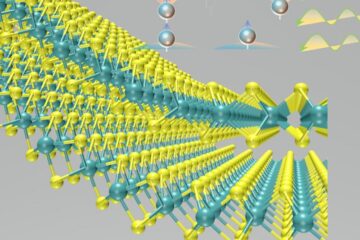 Changing a 2D material's symmetry can unlock its promise
Jian Shi Research Group engineers material into promising optoelectronic. Optoelectronic materials that are capable of converting the energy of light into electricity, and electricity into light, have promising applications as…