Molecular therapeutics advance fight against brain cancer
An estimated 41,000 new cases of primary brain tumors are expected to be diagnosed in 2004, according to the American Brain Tumor Association. To further narrow the gap between diagnosis and effective therapy, physicians at the University of Pennsylvania Health System now offer several promising approaches to brain tumor treatment, including novel imaging for oncologic neurosurgery and refined genetic testing for tumors to better target treatment.

Through enhanced magnetic resonance imaging (MRI), newer and broader information is helping to better guide tumor removal. MRI is used to measure the anatomy and metabolism of tumors. This informs surgeons pre- and post-operatively with a three-dimensional map of tumor-associated blood flow to more precisely assess the full extent of tumor growth versus conventional imaging methods. "This novel approach helps guide surgery and assessment of treatment response," says Donald M. O'Rourke, M.D., Associate Professor of Neurosurgery. These novel imaging methods are leading to increased patient survival by allowing for greater tumor removal in a safe manner.
Neuroscientists are also ushering in a new era in which genetics will dictate treatment. In the 1990s researchers noted that a more favorable prognosis in patients with certain brain tumors, primarily oligodendrogliomas, was associated with a deletion of genes on chromosomes 1 and 19. This genetic loss translates into a significant life-expectancy gain for some patients and is therefore a robust predictor that post-surgery chemotherapy should be given to such patients.
Patients with the genetic deletion on chromosome 1 have a median survival in certain cases of about 10 years and respond particularly well to chemotherapy given immediately after surgery. Patients with the deletion have slower-growing tumors and show a better response to chemotherapy; whereas, those without the deletion have relatively faster-growing tumors and are less responsive to chemotherapy, so radiation therapy is required sooner. "Given the expected increase in the life-span of patients with this deletion, there is no need to give radiation therapy early in their treatment," explains O'Rourke.
The deletion can only be detected by genetic analysis. "Under the microscope these tumors can look identical, so there's no way of knowing the difference unless a genetic analysis is performed," explains O'Rourke.
Having the ability to provide such genetic testing to determine treatment is of benefit to patients. "The idea of using a genetic test to predict prognosis and select therapy, thereby deferring potentially deleterious treatment is tremendously attractive," says O'Rourke. "Penn's genetic testing is done in-house, so patients don't have to wait for the results." Further, there is no cost to the patient at this point since the tests are performed by the Neuro-oncology Program and supported by the Abramson Cancer Center at Penn. In addition, there is no requirement for additional blood samples, so results will be given more quickly with no need for follow-up visits.
Penn colleagues J. Carl Oberholtzer, MD, PhD, Department of Neuropathology and Myrna Rosenfeld, MD, PhD, Department of Neurology and Director of the Division of Neuro-oncology as well as Jaclyn Biegel, PhD, Director of Cytogenetics, Children's Hospital of Philadelphia, collaborated with O'Rourke on developing the genetic testing program. Dr. Biegel's laboratory performs the genetic test and has significant experience with genetic testing of brain tumors.
O'Rourke is also Director of the Human Brain Tumor Tissue Bank at Penn, one of only a few such dedicated banks in the United States. Tissue banks allow for the direct evaluation of human tumors and are one of the best ways to advance treatment options for gliomas and other human cancers. O'Rourke's basic research interests include finding new treatments for gliomas based on genetic alterations detected in tumors. He is currently investigating a variant of the epidermal growth factor receptor that is present in many primary glioblastomas to better understand the development of malignancy in the brain and how it relates to cancer cell division, survival, and movement.
Media Contact
Karen Kreeger
EurekAlert!
Alle Nachrichten aus der Kategorie: Life Sciences
Articles and reports from the Life Sciences area deal with applied and basic research into modern biology, chemistry and human medicine.
Valuable information can be found on a range of life sciences fields including bacteriology, biochemistry, bionics, bioinformatics, biophysics, biotechnology, genetics, geobotany, human biology, marine biology, microbiology, molecular biology, cellular biology, zoology, bioinorganic chemistry, microchemistry and environmental chemistry.
Zurück zur Startseite
Neueste Beiträge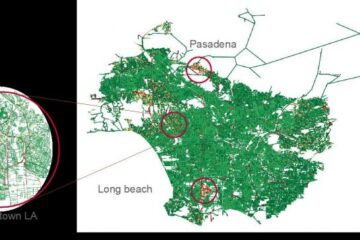 New machine learning tool tracks urban traffic congestion
UBER driver data helps track and potentially alleviate urban traffic congestion. A new machine learning algorithm is poised to help urban transportation analysts relieve bottlenecks and chokepoints that routinely snarl…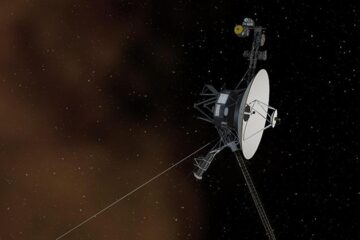 Voyager spacecraft detect new type of solar electron burst
Physicists report accelerated electrons linked with cosmic rays. More than 40 years since they launched, the Voyager spacecraft are still making discoveries. In a new study, a team of physicists…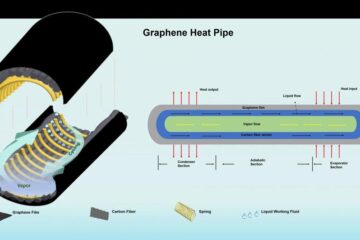 Cooling electronics efficiently with graphene-enhanced heat pipes
Researchers at Chalmers University of Technology, Sweden, have found that graphene-based heat pipes can help solve the problems of cooling electronics and power systems used in avionics, data centres, and…