Unusual carbohydrate structure in the cell walls of tuberculosis bacteria-a new point of attack for drugs?
Even though we have lost much of our fear of tuberculosis in the industrialized countries, according to the WHO about 2 mio. people worldwide die each year of this infectious disease. Researchers at the University of Leeds have now discovered a carbohydrate with an unusual structure in the cell walls of Mycobacterium tuberculosis, the bacterium that causes tuberculosis. This could be a new starting point for pharmaceutical research.
The main component of the cell walls of mycobacteria is a lipoarabinomannan (LAM), a molecule consisting of a branched segment made of many sugar building blocks, which is anchored to the cell wall by a fat-like segment. The sugars involved are almost exclusively arabinose and mannose. LAM plays an important role in infection, because it helps the mycobacteria to invade macrophages, dampen the immune response, and protect the invader from oxidation. Researchers working with Achim Treumann have recently discovered that some of the mannose end groups on the outside of the molecule carry another type of sugar building block, a so called methylthiopentofuranose. This type of sugar consists of five carbon atoms (pento) and one of its usual five oxygen atoms is replaced by a sulfur atom (thio), which is also attached to a methyl group (-CH3). This discovery is astonishing because this is the first time that a methylthiosugar has been identified as a component of a polysaccharide. The sulfur atom may be responsible for the protection from oxidation provided by LAM.
However, this sugar is astonishing for another reason: it has an unexpected configuration. Like many sugars, it contains a five-membered ring made of four carbon atoms and one oxygen atom (furanose). There are eight different possibilities for the exact configuration of such a five-membered ring, because each of the four carbon atoms is attached to a further group of atoms, which could lie above or below the surface of the ring. Treumann and his co-workers took on the task of synthesizing all of the eight variations. NMR spectroscopic comparison of the eight sugars with the "original" natural form then allowed the team to identify the correct structure. In this case it has the "xylo" configuration. This is unusual, since sugars with the xylo configuration are usually only found in plants, not in bacteria.
"The discovery of this new sugar component in LAM could help in the investigation of its role in mycobacterial infections," says Treumann. "As the sugar is very unusual, enzymes that are necessary for its biosynthesis could be a good point of attack for new tuberculosis medications."
Alle Nachrichten aus der Kategorie: Life Sciences
Articles and reports from the Life Sciences area deal with applied and basic research into modern biology, chemistry and human medicine.
Valuable information can be found on a range of life sciences fields including bacteriology, biochemistry, bionics, bioinformatics, biophysics, biotechnology, genetics, geobotany, human biology, marine biology, microbiology, molecular biology, cellular biology, zoology, bioinorganic chemistry, microchemistry and environmental chemistry.
Zurück zur Startseite
Neueste Beiträge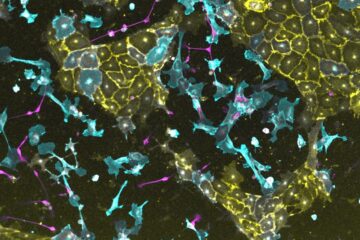 Customized programming of human stem cells
Induced pluripotent stem cells (iPS) have the potential to convert into a wide variety of cell types and tissues. However, the "recipes" for this conversion are often complicated and difficult…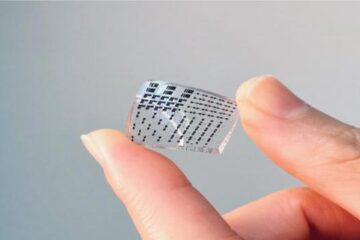 Electronic skin has a strong future stretching ahead
A material that mimics human skin in strength, stretchability and sensitivity could be used to collect biological data in real time. Electronic skin, or e-skin, may play an important role…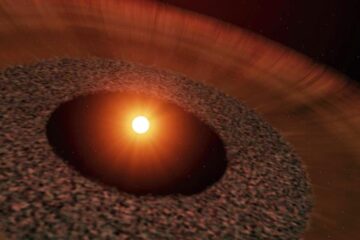 Fast-moving gas flowing away from young star caused by icy comet vaporisation
A unique stage of planetary system evolution has been imaged by astronomers, showing fast-moving carbon monoxide gas flowing away from a star system over 400 light years away, a discovery…