Songbirds escaped from Australasia, conquered rest of world
That cardinal singing his heart out in your backyard has ancestors that left the neighborhood of Australia 45 million years ago. A comprehensive study of DNA from songbirds and their relatives shows that these birds, which account for almost half of all bird species, did not originate in Eurasia, as previously thought. Instead, their ancestors escaped from a relatively small area–Australasia (Australia, New Zealand and nearby islands) and New Guinea–about 45 million years ago and went on to populate every other continent save Antarctica. The study, led by Keith Barker of the University of Minnesota's Bell Museum of Natural History, will be published online this week in the journal Proceedings of the National Academy of Sciences.
The birds in question belong to the group called Passeriformes, or perching birds. It includes all songbirds, such as robins, cardinals, blackbirds, house sparrows, house finches and crows. The group is further divided into birds that must learn their songs "true songbirds") and those with the innate ability to sing the "correct" song. True songbirds account for 4,580 of the 6,000 known Passeriformes species. (There is a total of 9,702 known species of birds.) The true songbirds are currently divided into two groups: Passerida (3,477 species, among them many familiar backyard species) and Corvida (1,103 species, including crows and ravens).
The two groups of true songbirds were thought to have separate origins. The Corvida originated in Australasia, but the Passerida were thought to have arisen separately, in Eurasia. The Passerida then supposedly spread from Eurasia to Africa, Australasia and the New World. But in examining the DNA sequences of two genes in all but one family (a closely related group, such as "crows and jays" or "warblers") of passerine birds, Barker and his colleagues made a startling discovery.
"It was thought that the Passerida arose in Eurasia about 40 million years ago," said Barker. "But we found that these birds fall into a group within the Corvida. That means all songbirds trace their origins to Australasia and New Guinea."
The Passerida differ from the Corvida because the Passerida somehow made it out of Australasia and New Guinea and onto the Asian mainland long before the Corvida, Barker said. Asia and Australasia are carried on separate plates in the Earth's crust, and for many millions of years those plates were far apart. Around 45 million years ago, the ancestors of the Passerida dispersed to Asia–over more than 600 miles of open ocean–long before these two plates approached one another. For some reason, however, ancestors of the Corvida didn't make it until about 25 million years later, or 20 million years before today. At that time, Asia and Australia were much closer to each other, and island chains that could have allowed the Corvida ancestors to "island hop" to the mainland appeared, Barker said.
"There are many endemic Corvida birds on the Indonesian island of Lombok but very few on Bali, the next island to the west," said Barker. "And, sure enough, the line separating the Asian plate from the Australasian plate runs between Bali and Lombok."
Media Contact
Deane Morrison
EurekAlert!
Alle Nachrichten aus der Kategorie: Life Sciences
Articles and reports from the Life Sciences area deal with applied and basic research into modern biology, chemistry and human medicine.
Valuable information can be found on a range of life sciences fields including bacteriology, biochemistry, bionics, bioinformatics, biophysics, biotechnology, genetics, geobotany, human biology, marine biology, microbiology, molecular biology, cellular biology, zoology, bioinorganic chemistry, microchemistry and environmental chemistry.
Zurück zur Startseite
Neueste Beiträge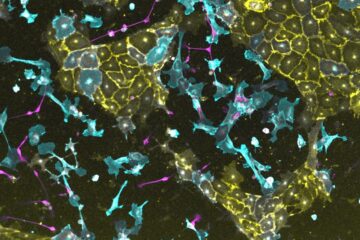 Customized programming of human stem cells
Induced pluripotent stem cells (iPS) have the potential to convert into a wide variety of cell types and tissues. However, the "recipes" for this conversion are often complicated and difficult…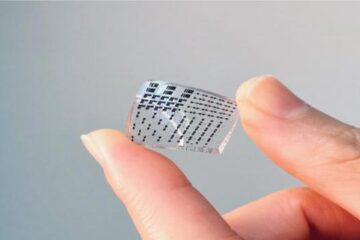 Electronic skin has a strong future stretching ahead
A material that mimics human skin in strength, stretchability and sensitivity could be used to collect biological data in real time. Electronic skin, or e-skin, may play an important role…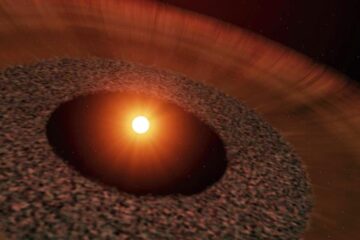 Fast-moving gas flowing away from young star caused by icy comet vaporisation
A unique stage of planetary system evolution has been imaged by astronomers, showing fast-moving carbon monoxide gas flowing away from a star system over 400 light years away, a discovery…