New Report Outlines Steps Needed to Lessen Smallpox Threat
The best approach for averting the deadly spread of smallpox following release of the virus by terrorists may rest with the establishment of a major collaborative research effort to develop new antiviral drugs that would involve the pharmaceutical and biotechnology industries, universities and government agencies, according to a new report from the National Academies.
The report delivers the recommendations of a distinguished panel of researchers who participated in a two-day workshop at the National Academies to promote the application of the latest biological information, technology and experience to the study of smallpox. Howard Hughes Medical Institute investigator Stephen C. Harrison of Harvard Medical School is the lead author of the report, which was published online July 12, 2004, in the early edition of the Proceedings of the National Academy of Sciences.
According to Harrison, two factors loomed large as the scientists considered the dangers of smallpox. First, there is essentially no information about whether stocks of the variola virus, which causes smallpox, exist outside the two known repositories in the United States and Russia. Second, the impact of intentional release of the virus would "probably provoke a global health crisis." The report states that "the lethality of the disease (up to 40 percent) and its ease of transmissibility place variola virus at the top of the [Centers for Disease Control and Prevention's] list of high threat (category A) agents."
Given the pressing need for novel drugs to prevent the spread of smallpox if it were to be used as a bioterror agent, Harrison said that the group's top recommendation was the immediate engagement of biotechnology and pharmaceutical companies in the project. With the estimated price tag for developing two or three antiviral drugs at $1.5-$2.5 billion, it is likely that the government is going to have to consider new ways of operating with these companies. According to Harrison, one idea that was discussed was whether the government could provide contractual funding for development of the antiviral drugs and guarantee a market for them.
"The Department of Defense has a lot of experience with commissioning such products and acting as the sole market for them," said Harrison. "But the federal health agencies do not, so we recognized that such arrangements would require significant changes in how they interact with industry."
The report emphasized that there is a basic lack of knowledge about the smallpox virus's machinery and why it is pathogenic to humans. However, that same machinery promises a multitude of targets for antiviral drugs, wrote the authors.
"Overall, it was clear to everyone that the intricate, highly specialized process of variola replication provides a wealth of scientific opportunities for the development of new drugs that should be able to stop viral infection without damaging normal human tissues," wrote National Academy of Sciences President Bruce Alberts and Institute of Medicine President Harvey Fineberg in an editorial, also posted in the early online edition of PNAS. Alberts and Fineberg are co-authors of the report, as are HHMI investigators Michael O'Donnell at The Rockefeller University and Peter Walter at the University of California, San Francisco.
According to the report, antiviral drugs against smallpox are needed because vaccines produce substantial side effects. Furthermore, the development of antiviral drugs against smallpox could deter rogue states or terrorists from releasing the virus because its impact would be diminished.
"We are certain that such antiviral drugs are feasible, because there has been a clear proof of principle with drugs against HIV and herpes," said Harrison. "They demonstrate that relatively conventional kinds of drugs that target key viral enzymes can be important antiviral therapeutics."
According to Harrison, three main scientific themes emerged during the workshop. "The first is that there are clearly numerous viral enzymes already well characterized that would — by analogy with what has succeeded with other viruses like HIV and herpes simplex — be very plausible targets for conventional current state-of-the-art drug development.
"Level two of the scientific issues was that there are many quite striking and unusual virus-cell interactions associated with a poxvirus infection. A poxvirus is a DNA virus, yet it replicates not in the nucleus where all of our DNA-replicating enzymes lie, but in the cytoplasm. Poxvirus brings along all its own replication machinery. So, these viruses would enable some really exciting cell biology to be done.
"And the third area pertains to why humans die of smallpox. Our experience with HIV has told us that why you become dangerously ill from a viral disease may be as related to your response as to what the virus is doing to the cells it's infecting. Unfortunately with smallpox, because the virus was eradicated before modern immunology and modern human physiology knew how to address these questions, we don't know how the virus kills.
"We also do not know how to treat smallpox infection without using antiviral drugs," said Harrison. "Thus, we believe research using animal models is essential to teach us about treating poxvirus infections."
One of the long-term goals of an antiviral drug development program should be to attract academic researchers to the study of poxviruses. "Poxvirology is a relatively modest field at the moment," said Harrison. "It is not a field that has attracted many energetic young investigators recently, and for obvious reasons. But, in fact, we realized that poxviruses could be used as interesting tools to answer questions, not only about the viruses themselves, but fundamental questions about how cells function.
"We felt that there is enough intellectual richness in the field — both at the level of cell biology and at the level of virus-host interactions — that there's good reason to offer support and encouragement to get the best young scientists excited about the field," said Harrison.
The report also emphasized the need for government laboratories to support databanks and libraries of compounds from which to identify drug candidates. "We felt it particularly important to emphasize that the Centers for Disease Control and Prevention should ensure that its poxvirus program doesn't wither on the vine," said Harrison. The CDC is one of the sites that maintains a stock of smallpox virus. "Without a serious poxvirus research program of high quality in the CDC, it would not be possible to provide adequate infrastructure resources for any of the research efforts that are necessary to develop smallpox antivirals," he said.
All latest news from the category: Life Sciences and Chemistry
Articles and reports from the Life Sciences and chemistry area deal with applied and basic research into modern biology, chemistry and human medicine.
Valuable information can be found on a range of life sciences fields including bacteriology, biochemistry, bionics, bioinformatics, biophysics, biotechnology, genetics, geobotany, human biology, marine biology, microbiology, molecular biology, cellular biology, zoology, bioinorganic chemistry, microchemistry and environmental chemistry.
Back to home
Newest articles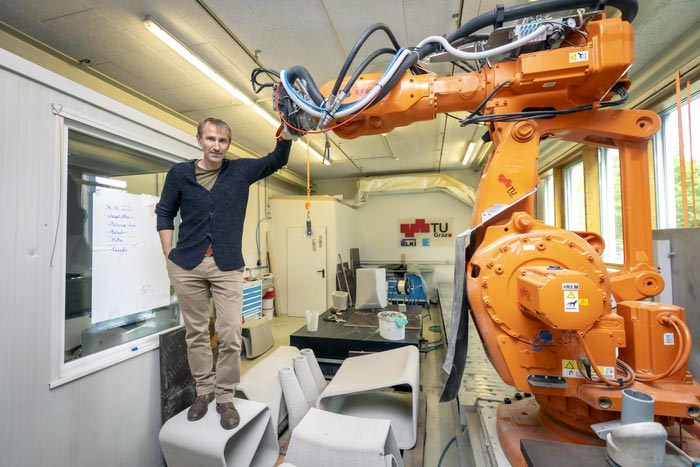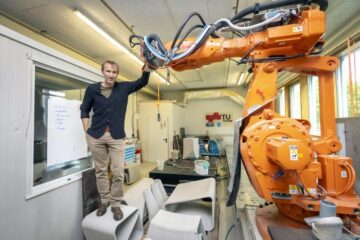 Building lighter with concrete
How concrete 3D printing saves material and CO2. "As soon as climate compatibility comes into play we have to look at mineral building materials. And this is where the really…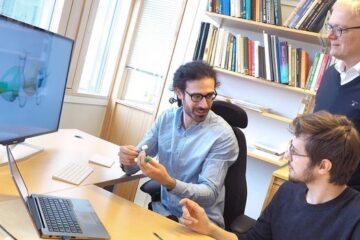 Optical cavities could provide new technological possibilities
Light and molecules behave in very special ways in optical cavities. Don't think this is important to you? It may be soon. A research team from the Norwegian University of…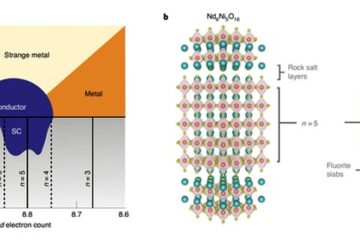 Finding superconductivity in nickelates
Arizona State physicist uses intuition, supercomputers to identify new high-temperature superconductor. The study of superconductivity is littered with disappointments, dead-ends, and serendipitous discoveries, according to Antia Botana, professor of physics at…