Successes in frozen ovarian tissue technology may offer hope to women being treated for cancer
Doctors in Denmark have succeeded in producing a two-cell embryo after ovarian tissue was removed, frozen, and then thawed and replaced two years later. It is believed that this is the first time a European group has succeeded in creating an embryo in this way.
Dr. Claus Yding Andersen told the 20th annual conference of the European Society of Human Reproduction and Embryology: "It is only a matter of time before a woman becomes pregnant and gives birth to a child after having a thawed ovarian transplant."
In February 2001, Dr Yding Andersen, a doctor and senior researcher at the Laboratory of Reproductive Biology, University Hospital of Copenhagen, Denmark, and his colleagues removed and froze the left ovary of a 32-year-old woman who had been diagnosed with Hodgkin's lymphoma and was about to receive chemotherapy and radiotherapy.
As a result of the treatment, the patient's remaining ovary stopped functioning and she became menopausal. In April 2003 the team transplanted six strips from the frozen ovary back to the remaining ovary and eight weeks later ultrasound and tests of hormone levels showed that the ovary was beginning to function again. The woman's periods resumed.
Since then there have been two unsuccessful attempts to make the woman pregnant. The first involved normal IVF procedures: collecting an egg from the ovary and then using intracytoplasmic sperm injection (ICSI) to fertilize it. However, ICSI failed to fertilise the egg. In the following cycle, the team used intra-uterine insemination (IUI) to try to achieve a pregnancy. This also failed.
However, on 1 June 2004 the team succeeded in creating a two-cell embryo using IVF and ICSI. The embryo was transferred to the woman's uterus but she failed to become pregnant.
Dr. Yding Andersen said: "Recently we transplanted cryopreserved ovarian tissue to another two former cancer patients who also wished to become pregnant. We expect that a pregnancy within our group or another group around the world is likely to happen within the next few years. An American group reported recently that they had produced an embryo after they transplanted back frozen ovarian tissue, but the woman did not become pregnant."
This method of restoring a woman's fertility after cancer treatment costs roughly the same as a normal ART cycle. "Replacement of the tissue requires an operation but no other medication is needed in order to resume menstrual cycles. In principle, these women may achieve natural fertility, but I guess that in most cases they will receive ART."
The possibility that they might be able to have children in the future appears to help the women emotionally. "The woman that we are describing in our presentation has stated that the fact that she had ovarian tissue cryopreserved, was a major factor for her in helping her get through the quite severe chemotherapy that she received. We have heard similar opinions from several of our patients: the fact that they may be able to have children afterwards really helps in combating the cancer," said Dr Yding Andersen.
Researchers at the Cleveland Clinic Foundation, Cleveland, USA, have succeeded in removing a woman's ovary and preserving it in its entirety. Professor Mohamed Bedaiwy told the conference that this was the first successful example of this procedure in humans, although the operation had worked in animals already.
Prof Bedaiwy, from the Cleveland Clinic Foundation and Assiut University, Egypt, said: "It raises great hopes for future successful preservation of patients' ovarian functions during periods when they may be threatened temporarily, for example while undergoing chemotherapy. We are hoping that, in the future, we may be able to re-transplant a functioning ovary into a patient. The procedure may well turn out to be better than egg freezing, which, although promising, has been relatively unsuccessful up to now."
One operation was performed on a 44-year-old woman who had donated her ovaries for experimental research while she was undergoing vaginal hysterectomy. The ovary was removed together with the vascular pedicle (the attachment which contains the main blood vessels), treated with a protective substance, preserved and frozen in its entirety with a novel method – it was first kept on ice for 30 minutes and only thereafter frozen according to standard protocol. One week later, the ovary was thawed and examination showed it to be viable.
The researchers used a different technique on a 46-year-old woman whose ovary they removed, sectioned and preserved through conventional conservation methods. The results of the procedures suggested that ovarian functioning in the case of autotransplantation of the entire ovary could be more viable than the transplantation of ovarian strips.
One of the problems to date has been that the thawing of frozen ovarian tissue through reperfusion has caused considerable damage to the egg follicles. But this was not apparent in this case, said Prof Bedaiwy, adding that the new procedure bore great promise for patients who are threatened with infertility. "Among the many potential benefits of being able to re-transplant a patient's own ovary is that it will not be very invasive or traumatic; it will be much simpler than a kidney transplant, for example, but does require micro-surgical experience."
Ethical and societal problems were also reduced compared with those related to freezing eggs and embryos, said Prof Bedaiwy. "There is a lot of popular discomfort with the notion that single women can have their egg cells frozen and fertilized, to have a child sometime 20 years later. But if you conserve the entire ovary, you don't have this problem. The procedure really only ensures that the ovaries will be spared during a physically and emotional taxing phase like undergoing chemotherapy."
Prof Bedaiwy said that his team hoped in future to replace a frozen intact human ovary with its connecting blood vessels. Currently the researchers are looking for a suitable candidate.
For the first time, scientists have succeeded in maintaining a woman's long-term ovarian function following the transplantation of her own, freeze-stored tissue. Professor Samuel Kim, of the Eulji University School of Medicine, Seoul, South Korea, (currently at the LA CHA fertility center, Los Angeles, USA) said that the transplanted ovarian tissue was functioning normally more than a year later.
Professor Kim and his team removed the ovaries of a 37-year-old woman who was about to undergo radiotherapy for cancer of the cervix. The ovaries were sectioned in strips and frozen. In August 2002, after the cancer treatment was complete, the team thawed the ovarian strips and re-transplanted 40 sections into the patient's subcutaneous tissue.
Regular measuring of hormones showed that ovarian function started three months after this transplant. However, it only lasted for three months. The scientists transplanted a further 40 ovarian strips in March 2003.
"This time we saw normal ovarian function return after only one month and it continues to this day," said Prof Kim. "We have shown for the first time that repeated autotransplantation of frozen ovarian tissue can maintain performance over a prolonged period. This is very exciting and holds out great promise for women who can be infertile or facing premature menopause because of cancer therapy, or who have to have ovaries removed because of various reasons."
The autotransplants were carried out in the area above the muscle of the abdomen and therefore there was no possibility of the patient becoming pregnant naturally (although it is possible by harvesting the eggs from the autotransplants and performing in vitro fertilization). But an effective transplant in this area can reduce menopausal symptoms and improve general well-being and self esteem, said Prof Kim.
"We chose an easily accessible, vascular* site for the transplant, and therefore the financial and physical burdens are minimal. Because this procedure can be done under local anaesthesia and light sedation, it could even be carried out in an out-patient setting.
"But transplantation of human ovarian tissue is still at a very early stage and must be considered to be experimental. We hope to continue our research by undertaking more autotransplants in other patients, and are hopeful that one day this will become a standard procedure to help women who have lost ovarian function," he concluded.
Notes
* A vascular site is one well supplied with blood vessels, chosen so as to improve survival of the transplanted tissue.
Alle Nachrichten aus der Kategorie: Life Sciences
Articles and reports from the Life Sciences area deal with applied and basic research into modern biology, chemistry and human medicine.
Valuable information can be found on a range of life sciences fields including bacteriology, biochemistry, bionics, bioinformatics, biophysics, biotechnology, genetics, geobotany, human biology, marine biology, microbiology, molecular biology, cellular biology, zoology, bioinorganic chemistry, microchemistry and environmental chemistry.
Zurück zur Startseite
Neueste Beiträge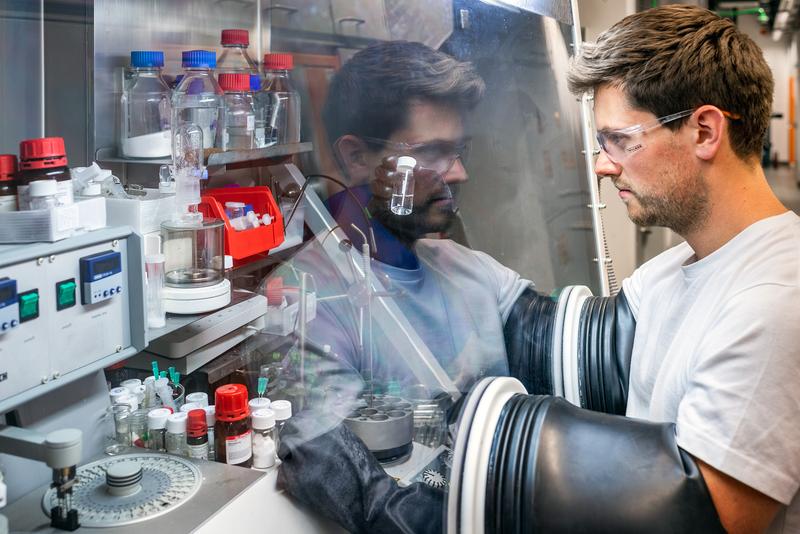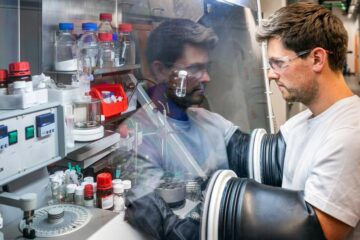 Precious metal-free silicone curing
Sustainable processes could replace valuable metals in silicone crosslinking. Silicones are tried and tested in the private and professional domains. In many applications, however, expensive precious metals are required as…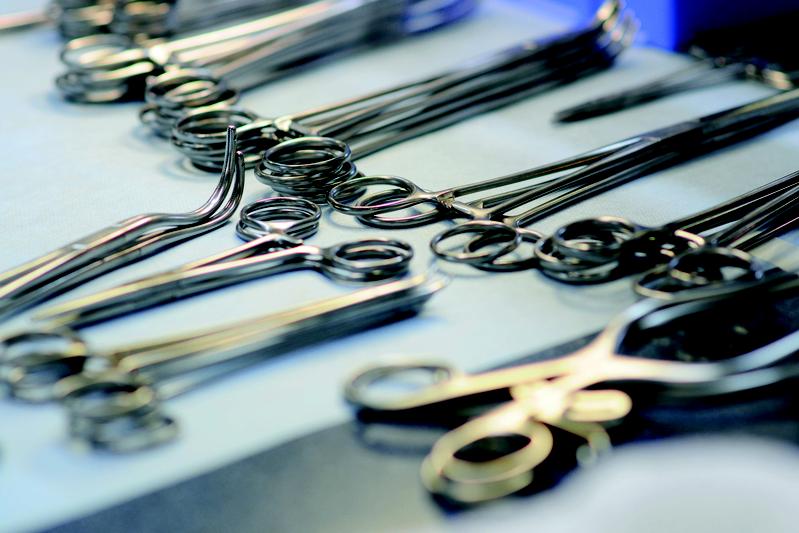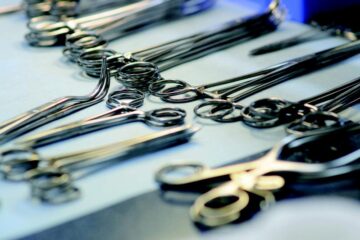 All Scalpels to the OR, Please!
Fraunhofer IPK and Charité CFM Facility Management GmbH are developing an AI-based system to automatically check trays of surgical instruments for completeness. Everyday life in university hospitals: Surgical instruments are…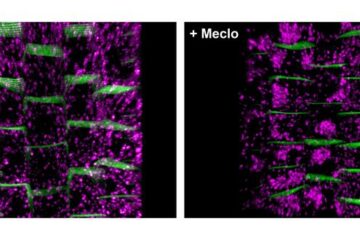 Plants on Aspirin
Researchers at IST Austria gain deeper knowledge of plant growth by treating seedlings with painkillers like Aspirin and the like. New study published in Cell Reports. For centuries humans were…