Natural enemies help scientists untangle tropical forest food webs
British ecologists have gathered compelling new experimental evidence on how tropical rain forest food webs are constructed, findings that may have important implications for their environmental management.
The research reported in Nature today (18 March) demonstrates how species that never meet may nevertheless influence each other's ecology through shared parasites, and confirms the action of an important ecological theory in the highly biodiverse rain forest environment.
Ecologists have long believed that species which have nothing in common but a 'natural enemy' – something that eats or parasitises both of them – may interact indirectly. The patterns that result parallel those caused by traditional competition for food, hence the name given to the effect: 'apparent competition'.
To test the theory scientists conducted a painstaking field experiment in Belize, Central America, measuring the effects of removing a beetle and a fly on other species with which they share natural enemies.
The beetle and fly belong to a very diverse group of insects whose larvae, named leaf miners, feed inside the leaves of plants. To take away just these particular insect leaf miners, researchers removed all traces of the plant that sustains only them.
A year after their removal, researchers surveyed the health of the insect species that shared natural enemies with the beetle and fly and found significantly lower parasitism and significantly higher abundance.
"This is basic ecological research intended chiefly to increase our understanding of these insect communities, but it also speaks to a number of biodiversity and management issues," said Professor Charles Godfray from the Natural Environment Research Council (NERC) Centre for Population Biology at Imperial, and author of the research.
If the results are typical of herbivore communities, say the authors, the development of this theory, and its associated experimental tests, will be essential to understand the diversity and structure of insect communities, especially in the species-rich tropics.
"It suggests that removal or addition of species, for example through selective logging or the release of a biological control agent, may have knock-on effects mediated by the network of natural enemies," said Professor Godfray.
The authors of the research from the NERC Centre for Population Biology at Imperial College London and the University of Oxford carried out the large-scale field experiment at the Natural History Museum's Las Cuevas Research Station in Belize, Central America.
Their experiment wasn't simple or easy: while scientists have carried out tests of apparent competition along coastal shorelines and in laboratory systems, manipulative experiments on insect communities in an environment as complex as a tropical forest are difficult and challenging and have rarely been attempted. Parasitism and predation can be especially intense, and levels of insect biodiversity are exceptionally high.
Previous work at the site by the same group led by one of the authors, Dr Owen Lewis, revealed the complexity of the food web they were studying: 93 species of leaf miner were attacked by 84 species of parasitoid wasp. Of the plants that were host to leaf miners, most were attacked by a single species but the researchers found that the vine plant Lepidaploa tortuosa was home to two leaf miners – a fly and a beetle (Latin names Pentispa fairmairei and Calycomyza sp. 8 respectively).
To test the apparent competition theory the researchers removed all of the L.tortuosa in their experimental fieldwork plots, alongside a 6-km stretch of track, in December 2001. In control plots the same biomass of plant material was removed from randomly chosen plant species that were not attacked by leaf miners.
Ten to 12 months, or five to six leaf miner generations, later, the scientists returned to measure the difference the clearance had made on the amount of parasitism and abundance of insects in the leaf miner food web.
Dr Becky Morris, a postdoctoral research associate at the NERC Centre for Population Biology and first author on the paper, masterminded the experimental work in Belize, organising and carrying out the host plant clearance.
The research was supported by the Natural Environment Research Council.
Alle Nachrichten aus der Kategorie: Life Sciences
Articles and reports from the Life Sciences area deal with applied and basic research into modern biology, chemistry and human medicine.
Valuable information can be found on a range of life sciences fields including bacteriology, biochemistry, bionics, bioinformatics, biophysics, biotechnology, genetics, geobotany, human biology, marine biology, microbiology, molecular biology, cellular biology, zoology, bioinorganic chemistry, microchemistry and environmental chemistry.
Zurück zur Startseite
Neueste Beiträge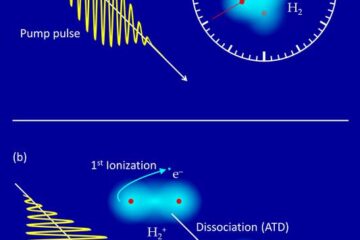 Rotation of a molecule as an "internal clock"
Using a new method, physicists at the Heidelberg Max Planck Institute for Nuclear Physics have investigated the ultrafast fragmentation of hydrogen molecules in intense laser fields in detail. They used…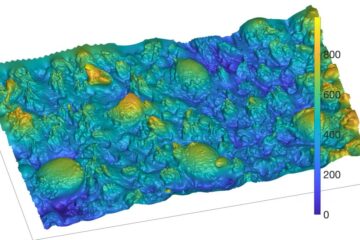 3D printing the first ever biomimetic tongue surface
Scientists have created synthetic soft surfaces with tongue-like textures for the first time using 3D printing, opening new possibilities for testing oral processing properties of food, nutritional technologies, pharmaceutics and…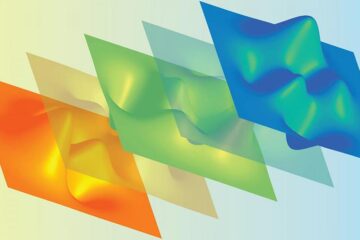 How to figure out what you don't know
Increasingly, biologists are turning to computational modeling to make sense of complex systems. In neuroscience, researchers are adapting the kinds of algorithms used to forecast the weather or filter spam…