Wasps' brains enlarge as they perform more demanding jobs
Scientists have known for some time that some social insects undergo dramatic behavioral changes as they mature, and now a research team has found that the brains of a wasp species correspondingly enlarge as the creatures engage in more complex tasks.
"The amount of change is striking," said Sean O'Donnell, a University of Washington associate professor of psychology and lead author of a new study published in the February issue of Neuroscience Letters. "It is easily apparent with magnification."
O'Donnell said the changes take place in sections of the brain called the mushroom bodies. There is one mushroom body on top of each hemisphere of the wasp brain and the structures have a superficial resemblance to the cerebrum in humans and other vertebrates, he said. The enlargement was centered in a part of the mushroom body called the calyx where neural connections are made.
O'Donnell and other researchers study social insects such as wasps, honeybees and ants as models to understand the role of neuroplasticity in driving complex social behaviors such as the division of labor.
The wasps he studied, Polybia aequatorialis, live in colonies of 2,000 or more workers and the adults undergo striking behavioral changes as they age. They perform different jobs for the colony in a developmental sequence. Workers begin contributing to a colony by performing tasks in the interior of the nest before later moving on to jobs on the nest exterior. Finally, they leave the nest to forage for food and building materials.
O'Donnell and his colleagues from the University of Texas, Austin, found that the mushroom bodies of the wasps progressively increased in size through this sequence. The largest increase came when the insects first switched from working inside to working outside of the nest.
"What is happening is that the complexity of the tasks the insects engage in is increasing," O'Donnell said. "They are going from living in a very constrained spatial area with dim light to working outside the nest where there is a complex sensory environment with higher light levels. Finally, they have to leave the nest to forage for materials and then locate their way home to the nest."
He said social insects have relatively large mushroom bodies compared to solitary insects, such as butterflies or roaches, suggesting that these brain structures play a special role in regulating social behavior.
"This is important because social insects are among the most ecologically successful animals and their impact is huge," O'Donnell said. "They are pollinators, decomposers, predators and herbivores. The biomass of ants alone roughly equals that of humans. Social insects are successful because of their social complexity and division of labor. We are trying to get a handle on how such complex behaviors are driven."
The next step for the researchers involves marking workers on the first day of life and inserting them into colonies to look at the development of neural plasticity. They intend to work with Polybia again, as well as with a primitive social wasp that lives in colonies of several dozen workers, in a comparative analysis to see how neural plasticity evolved.
Co-authors of the study funded by the National Science Foundation are Theresa Jones, a UT associate professor of psychology, and Nicole Donlan, a research technician who also is at UT.
For more information, contact O'Donnell at 206-543-2315 or sodonnel@u.washington.edu
Alle Nachrichten aus der Kategorie: Life Sciences
Articles and reports from the Life Sciences area deal with applied and basic research into modern biology, chemistry and human medicine.
Valuable information can be found on a range of life sciences fields including bacteriology, biochemistry, bionics, bioinformatics, biophysics, biotechnology, genetics, geobotany, human biology, marine biology, microbiology, molecular biology, cellular biology, zoology, bioinorganic chemistry, microchemistry and environmental chemistry.
Zurück zur Startseite
Neueste Beiträge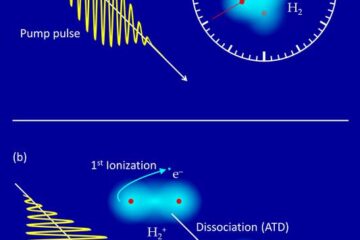 Rotation of a molecule as an "internal clock"
Using a new method, physicists at the Heidelberg Max Planck Institute for Nuclear Physics have investigated the ultrafast fragmentation of hydrogen molecules in intense laser fields in detail. They used…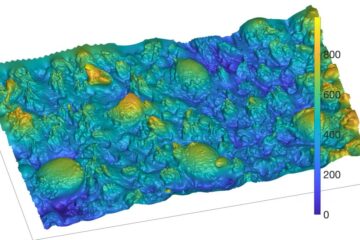 3D printing the first ever biomimetic tongue surface
Scientists have created synthetic soft surfaces with tongue-like textures for the first time using 3D printing, opening new possibilities for testing oral processing properties of food, nutritional technologies, pharmaceutics and…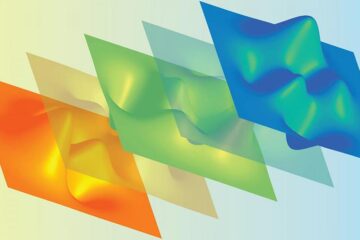 How to figure out what you don't know
Increasingly, biologists are turning to computational modeling to make sense of complex systems. In neuroscience, researchers are adapting the kinds of algorithms used to forecast the weather or filter spam…