UVa researchers describe method of protecting chromosomes during cell division
One hallmark of most cancer cells is that they have the incorrect number of chromosomes, a state called aneuploidy. Now, researchers at the University of Virginia Health System, writing in a recent issue of the journal Current Biology, think they know how cells protect themselves from aneuploidy when they divide in a process known as mitosis. "During mitosis, the cell divides replicated chromosomes to two daughter cells. We are studying a mitotic system that ensures that each cell receives the right number of chromosomes," said article co-author Todd Stukenberg, assistant professor of biochemistry and molecular genetics at U.Va.
To function effectively, a human cell must have one copy of 46 different chromosomes, each containing two exact copies of a long DNA strand packaged into two sister chromatids. When a cell divides, it forms a spindle made up of thin polymers called microtubules extending from opposing sides of the cell.
During division, however, the cell is faced with a monumental sorting problem since all chromosomes look alike. So, nature has devised a solution – microtubules from one side of the cell must bind one chromatid, while microtubules from the other side bind the other. The cell then uses these microtubule connections to pull the two sister chromatids to opposite sides of the cell, and the cell is then cleaved between the two DNA masses. Aneuploidy may occur when this process goes awry and microtubules from opposite sides of the cell bind the same chromatid, which becomes stuck since it is pulled in both directions, Stukenberg said.
According to the study, researchers at the U.Va.'s Department of Biochemisty and Molecular Genetics, working with colleagues in U.Va.'s Department of Chemistry, have uncovered a mechanism that could correct these improper attachments – proteins that release improper microtubule attachments. A protein called Aurora B loads a substance called MCAK (mitotic centromere-associated kinesin) onto the chromosome in an inactive state. When a microtubule from the wrong side of the cell binds a chromatid, MCAK is activated and removes the improperly attached microtubule.
"Aurora B is a regulatory protein that has been previously implicated in this process," Stukenberg said. "It is very satisfying to find that a protein which it is regulating has the enzymatic activity required to remove improperly-attached microtubules. Many questions remain, however, and we at U.Va. are focusing on how MCAK is activated by improper attachments."
Aurora B is a kinase that regulates proteins by modifying amino acids. The researchers identified the specific amino acid on MCAK that was modified by Aurora B, and showed that the modification regulates MCAK activity. Cell injection studies showed the sites where this modification happens, which is crucial for the correct attachment of chromatids and microtubules during mitosis. The researchers also stained cells by immunofluorescence with antibodies to MCAK, phosphorylated MCAK and Aurora B, suggesting that Aurora B regulates MCAK to destroy incorrectly attached microtubules.
Early in the 20th century, some scientists proposed that aneuploidy may be one cause of cancer, Stukenberg said, but that theory was largely ignored for many years.
Now, recent research has "reinvigorated the theory," he said. "So it is important to study whether mutations in Aurora, MCAK or the inability to resolve improper microtubule attachments, is involved in tumor genesis. It is already clearly established that the Aurora family of kinases is overexpressed in many cancerous solid tumors."
Contributing to the study were the Department of Pathology at U.Va., and the Departments of Biology, Biochemistry and Molecular Biology, and Anatomy and Cell Biology at Indiana University.
Alle Nachrichten aus der Kategorie: Life Sciences
Articles and reports from the Life Sciences area deal with applied and basic research into modern biology, chemistry and human medicine.
Valuable information can be found on a range of life sciences fields including bacteriology, biochemistry, bionics, bioinformatics, biophysics, biotechnology, genetics, geobotany, human biology, marine biology, microbiology, molecular biology, cellular biology, zoology, bioinorganic chemistry, microchemistry and environmental chemistry.
Zurück zur Startseite
Neueste Beiträge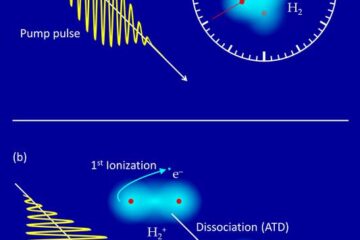 Rotation of a molecule as an "internal clock"
Using a new method, physicists at the Heidelberg Max Planck Institute for Nuclear Physics have investigated the ultrafast fragmentation of hydrogen molecules in intense laser fields in detail. They used…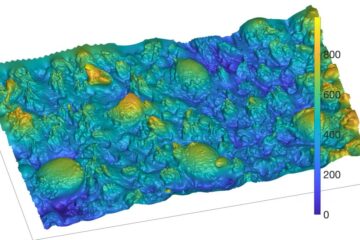 3D printing the first ever biomimetic tongue surface
Scientists have created synthetic soft surfaces with tongue-like textures for the first time using 3D printing, opening new possibilities for testing oral processing properties of food, nutritional technologies, pharmaceutics and…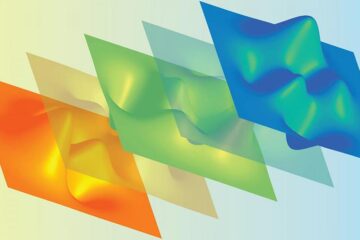 How to figure out what you don't know
Increasingly, biologists are turning to computational modeling to make sense of complex systems. In neuroscience, researchers are adapting the kinds of algorithms used to forecast the weather or filter spam…