Capturing cell protein production in action could help fight antibiotic resistance
The fight against antibiotic resistance could be aided by new 3D images of the final steps involved in manufacturing proteins in living cells, scientists reveal today in a letter to Nature.
By refining a technique known as cryo-electron microscopy, researchers from Imperial College London and CNRS-Inserm-Strasbourg University have determined how the enzyme RF3 helps prepare the protein-making factory for its next task following disconnection of the newly formed protein strand.
The team's success in capturing the protein-making factory, or ribosome, in action using cryo-electron microscopy will help scientists to begin deciphering the molecular detail of how many antibiotics interfere with the final steps of protein synthesis – an area not currently targeted in antibiotics research.
Professor Marin van Heel of Imperial's Department of Biological Sciences and senior author of the study says:
"Many antibiotics kill bacteria by interfering with their protein-making factories, or ribosomes. But bacteria can often become resistant by mutating their ribosome machinery. Observing ribosomes in action helps us understand which areas of the protein complex evolve such resistance quickly. This information could then be used to develop new antibiotics that target the more stable regions.
"We've used cryo-electron microscopy in a similar way to time lapse footage. It has allowed us to visualise how one cog in a cell's protein manufacturing plant operates. By refining the technique even further we hope to be able to visualise the molecular interactions on an atomic scale. This kind of knowledge has applications across the board when you are trying to work out key factors in diagnosis, treatment or cause of many diseases."
Professor van Heel pioneered cryo-electron microscopy 10 years ago. Since then it has become an essential part of many structural biologists' toolkit. It overcomes the problem of weak image contrast in electron microscopy and avoids the difficult and time-consuming process of growing crystals that can be analysed using X-ray diffraction.
Electron microscopy images are created by firing electrons at the sample but this process rapidly damages the biological material. To overcome this degradation problem researchers use a low dose of radiation, which leads to extremely poor image quality. "It's like trying to see in the dark," says Professor van Heel.
"Cryo-electron microscopy uses a sample in solution which is rapidly frozen by plunging it into liquid ethane and maintaining it at the same temperature as liquid nitrogen," he explains.
"This maintains the 3D structure of the molecule and gives you instant access to the cellular process of interest. Also, the effect of freezing the sample before electron microscopy reduces radiation damage. This makes it possible to apply a higher electron dose, which gives a clearer image."
To manufacture proteins, cells make a transcript of a gene's DNA. The template is then edited and shuttled out of the cell's nucleus to a ribosome. Here the subunits of proteins are linked together in a specific sequence spelt out by the template in a process known as translation.
While the structure and function of the release factors (RF) involved in directly disconnecting the new protein from ribosome are known, researchers previously did not know the mechanism of the last steps before the ribosome protein complex either disassembles or moves on to reading the next DNA template.
"Termination of translation is controlled by two classes of release factors," says Professor van Heel. "Solving the structure of RF3, a member of the second class of release proteins, has shown how it removes the first class of release factors that recognise when the ribosome has reached the end of a gene."
The team was able to show that RF3 catalyses a large conformational change in the ribosome. This in turn moves the transfer RNA (t-RNA), from the inside of the ribosome to the outside where it can exit. The t-RNA is then free to find more building blocks of proteins to bring back to the ribosome for assembly.
"After the X-ray structure of the ribosome became available a few years ago, one might think we already know all there is to know about protein synthesis," explains Professor van Heel.
"But we've still got so much to learn about the precisely synchronised series of steps that occurs. Researchers only became aware of the existence of ribosomes 50 years ago but they've a mystery since the creation of life 3.5 billion years ago. By improving the high resolution images we can create using cryo-electron microscopy our long term goal is to create a movie of protein synthesis on an atomic scale."
The research was funded by: the Biotechnology and Biological Sciences Research Council (BBSRC); the European Union; and the Centre National de la Recherche Scientifique (CNRS) France.
Alle Nachrichten aus der Kategorie: Life Sciences
Articles and reports from the Life Sciences area deal with applied and basic research into modern biology, chemistry and human medicine.
Valuable information can be found on a range of life sciences fields including bacteriology, biochemistry, bionics, bioinformatics, biophysics, biotechnology, genetics, geobotany, human biology, marine biology, microbiology, molecular biology, cellular biology, zoology, bioinorganic chemistry, microchemistry and environmental chemistry.
Zurück zur Startseite
Neueste Beiträge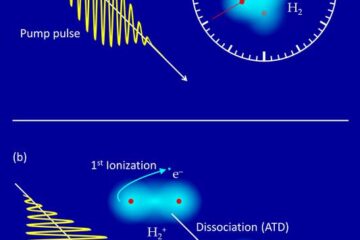 Rotation of a molecule as an "internal clock"
Using a new method, physicists at the Heidelberg Max Planck Institute for Nuclear Physics have investigated the ultrafast fragmentation of hydrogen molecules in intense laser fields in detail. They used…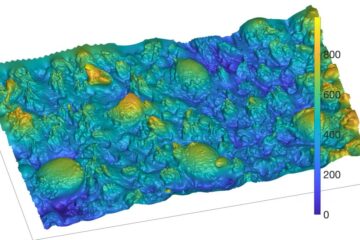 3D printing the first ever biomimetic tongue surface
Scientists have created synthetic soft surfaces with tongue-like textures for the first time using 3D printing, opening new possibilities for testing oral processing properties of food, nutritional technologies, pharmaceutics and…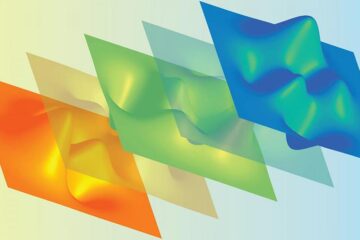 How to figure out what you don't know
Increasingly, biologists are turning to computational modeling to make sense of complex systems. In neuroscience, researchers are adapting the kinds of algorithms used to forecast the weather or filter spam…