Researchers discover that a virus can naturally target and kill tumors
Gene therapy techniques enhance the virus's effectiveness in mice.
Mosquitoes are notorious for their ability to spread disease, but in some cases they may prove to be a boon instead of a bane. In a recent study, researchers at New York University School of Medicine found that one mosquito-borne virus automatically targets and kills tumor cells in mice. Most importantly, it does so while leaving healthy cells alone, a feature that may make it a promising treatment for some forms of cancer.
This study involved tumors in mice, and the virus has yet to be tested in humans. Daniel Meruelo, Ph.D., Professor of Pathology at NYU School of Medicine and principal investigator of the study, hopes to begin clinical trials of the virus within about two years. But he stresses that there is still far more work to be done before the virus can be shown to be safe for human application, let alone an effective treatment for human tumors. Mice and humans can respond differently to viruses, he notes.
According to the study, published in the January 2004 issue of the journal Nature Biotechnology, the Sindbis virus is effective at killing tumors in mice at every location tested–whether the growths occur under the skin, in the pancreas, in the main body cavity, or in the lungs.
The amount of time and the number of injections needed to cause tumor remission varied, depending on the type of cancer, but in general mice were given injections of the virus daily. Within a month to two months later, many tumors disappeared completely.
The virus, named Sindbis after the Egyptian town where it was first identified, is found in many parts of Asia and Africa. It is carried and transmitted exclusively by mosquitoes, which bite and infect humans and other animals. In humans, the virus causes cold-like symptoms, such as fever and muscle ache, which quickly subside.
Viruses aren't usually thought of as beneficial, but in recent years scientists have started to take advantage of the ability of viruses to infiltrate human cells, enlisting these infectious agents to treat disease. Most of these viruses have been genetically engineered so that they will not cause disease, but will infect rapidly dividing cancer cells. At least 10 different oncolytic, or cancer-killing, viruses are in early clinical trials.
Sindbis is different from these other cancer-killing viruses in that most of the others have to undergo some kind of genetic manipulation to target cancer cells, and they also have to be injected directly into tumors. The NYU School of Medicine team found that Sindbis requires no such manipulation to be effective, and it can apparently be injected anywhere into mice but still find its way through the bloodstream unscathed to the target area.
"Nature gave us a gift in Sindbis," says Dr Meruelo. "It has a natural ability to infect tumor cells almost exclusively, and naturally induces cell death in these tumor cells."
This relatively mild-mannered virus first came under scientific scrutiny as a potential vehicle for gene therapy, where modified viruses are used to ferry genetic treatments into cells. But the unmodified virus, without added genes, surprised Dr. Meruelo and his colleagues. They found that it was quite successful at killing tumor cells all on its own. "We realized the natural, unmodified Sindbis was working beautifully so we decided to examine that more carefully," says Dr. Meruelo.
Since Sindbis is a virus, the researchers were concerned that the immune system might attack it, thwarting any therapeutic effect. However, tests on genetically modified mice, which grow tumors but have fully working immune systems, were also successful.
To build upon Sindbis's natural cancer-killing skills, Dr. Meruelo and his colleagues also engineered the virus to carry a gene that makes a protein called IL-12. This protein has proven to be a good cancer killer but is also toxic to normal tissues. By putting the IL-12 gene into Sindbis, the gene was only activated after it had been carried into cancerous tissues by the virus. The combination was even more effective than Sindbis alone at killing tumors, and it did not poison surrounding areas.
It is not known exactly why the virus prefers to bind to tumor cells. But Sindbis enters cells through a receptor for laminin, a substance that helps to glue cells together to form tissues, and tumor cells tend to over-express this receptor. Dr. Meruelo theorizes that since tumor cells are far more likely than healthy cells to have free laminin receptors on their surfaces, they are more likely to take up the virus.
The virus may also be a good tracking device for cancer. Dr. Meruelo and his colleagues attached to Sindbis a gene that makes fireflies glow, which was only activated in cells that the virus entered, making them glow enough to be detected by an external sensor. "We showed that we knew exactly where the virus was, and the virus was only in the tumors," says Dr. Meruelo.
Despite the need to demonstrate the virus's effectiveness in humans, Dr. Meruelo is hopeful about Sindbis's future: "The combination of this virus's exquisite targeting of tumors with its ability to kill them says that this has the potential to be a human therapy."
The other authors of the study at NYU School of Medicine are Herman Yee, M.D., Ph.D., Assistant Professor of Pathology, Peter Shamamian, M.D., Associate Professor of Surgery, Richard P. Novick, M.D. Professor of Microbiology and Medicine, Angel Pellicer, M.D., Ph. D., Professor of Pathology, Jen-Chieh Tseng, graduate student and first author, Brandi Levin, supervisory research technician in Pathology, Alicia Hurtado, Assistant Research Scientist in Pathology, and Ruzhong Jin, graduate student. Authors Ignacio Perez de Castro and Maria Jimenez are former fellows who are now at the National Center of Oncology in Madrid, Spain.
Media Contact
Pam McDonnell
EurekAlert!
Alle Nachrichten aus der Kategorie: Life Sciences
Articles and reports from the Life Sciences area deal with applied and basic research into modern biology, chemistry and human medicine.
Valuable information can be found on a range of life sciences fields including bacteriology, biochemistry, bionics, bioinformatics, biophysics, biotechnology, genetics, geobotany, human biology, marine biology, microbiology, molecular biology, cellular biology, zoology, bioinorganic chemistry, microchemistry and environmental chemistry.
Zurück zur Startseite
Neueste Beiträge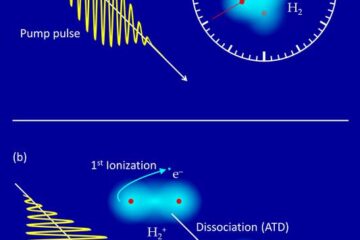 Rotation of a molecule as an "internal clock"
Using a new method, physicists at the Heidelberg Max Planck Institute for Nuclear Physics have investigated the ultrafast fragmentation of hydrogen molecules in intense laser fields in detail. They used…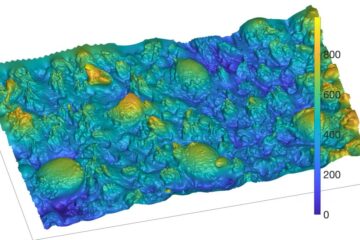 3D printing the first ever biomimetic tongue surface
Scientists have created synthetic soft surfaces with tongue-like textures for the first time using 3D printing, opening new possibilities for testing oral processing properties of food, nutritional technologies, pharmaceutics and…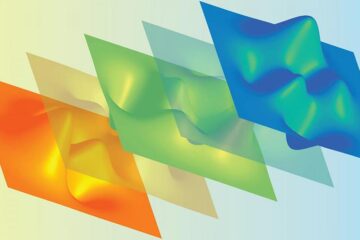 How to figure out what you don't know
Increasingly, biologists are turning to computational modeling to make sense of complex systems. In neuroscience, researchers are adapting the kinds of algorithms used to forecast the weather or filter spam…