Aged roaches experience perils of stiff joints, find Case researchers
Humans are not alone in suffering the ravages of aging. Cockroaches endure it, too.
Case Western Reserve University researchers reported in the Journal of Experimental Biology that as the roach's life wanes between 60-65 weeks after the onset of adulthood, and the cockroach slows down, experiences stiff joints and has problems climbing and a decreased spontaneous fleeing response. Death comes shortly after the onset of these movement problems.
Angela Ridgel, a post doctoral fellow at Case, was the lead author on the National Institute of Health-funded study, "Effects of aging on behavior and leg kinematics during locomotion in two species of cockroaches." Her research looked at walking, climbing and righting behavior in the roach species, Blaberus discoidalis. She wrote the paper with Roy Ritzmann, professor of biology, and Paul Schaefer, a former Case graduate student who studied escape behavior in Periplaneta americana and contributed information about the roach's central nervous system and escape behavior.
Research for the paper came from Ritzmann's cockroach laboratory that studies insect movement to help engineer a new generation of robots that can not only move but sense information as they travel rugged terrains or locations unsafe for humans.
Roaches reach adulthood after several molts. After 60 weeks into adulthood, Ridgel observed in lab studies that roach movement was much different from their younger adult counterparts.
Aging is complicated for the six-legged roach. Ridgel found that old roaches develop a "tarsus catch" where the joint between its paw section and leg joint in the front (prothoracic) leg hardens causing the leg to list to almost 45 degrees. As the roach moves forward, the front leg catches on the middle (mesothoracic) leg, which causes the roach to trip and to struggle to regain its tripod-like stance and gait.
Ridgel noted that this catch increased from 35 percent of the 60-week-old adults to 95 percent for 65-week-old adult roaches.
Changes in the sticky pads that help roaches climb walls or on inclined surfaces also underwent a change from a supple, grey pad to hardened brown ones that eventually broke off. Removing a layer of cuticle in the roach paws, she also noted that tracheal tubes and a tendon that help create movement also hardened and browned, causing the paw to bend at the odd angle.
"Insects provide a useful model for aging studies because they're short-lived compared with mammals," reports Ridgel.
Schaefer contributed to the paper with his look at the roach's escape behavior and how it changes during the aging process. He also reported in the paper that roaches had lacked the spontaneous response to flee from a predator in lab studies, but this escape behavior returned after the roach's head was removed, suggesting a deficiency in the brain.
She noted that the importance of this study is that it stresses the importance of multi-level approaches to the study of age-related changes in behavior and the nervous system.
"If we looked at only one study, we would have a skewed view of movement in these adult roaches. You need to test animals in a whole bunch of locomotor situations to get an idea of the potential changes that occur," added Ridgel.
About Case Western Reserve University
Founded in 1826 and shaped by the unique merger of an institute of technology and a liberal arts college, Case is distinguished by its strengths in education, research, and service. Located in Cleveland and offering top programs in the Arts and Sciences, Dentistry, Engineering, Law, Management, Medicine, Nursing, and Social Sciences, Case is among the world's leading research institutions. http://www.case.edu.
Media Contact
Susan Griffith
EurekAlert!
All news from this category: Life Sciences and Chemistry
Articles and reports from the Life Sciences and chemistry area deal with applied and basic research into modern biology, chemistry and human medicine.
Valuable information can be found on a range of life sciences fields including bacteriology, biochemistry, bionics, bioinformatics, biophysics, biotechnology, genetics, geobotany, human biology, marine biology, microbiology, molecular biology, cellular biology, zoology, bioinorganic chemistry, microchemistry and environmental chemistry.
Back to the Homepage
Latest posts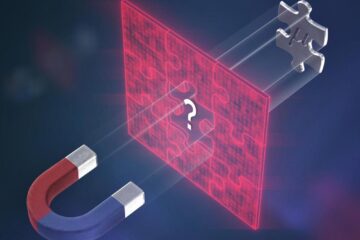 German National HPC Centre provides resources to look for cracks in the standard model
Physicists have spent 20 years trying to more precisely measure the so-called "magnetic moment" of subatomic particles called muons. Findings published this week call into question long-standing assumptions of particle…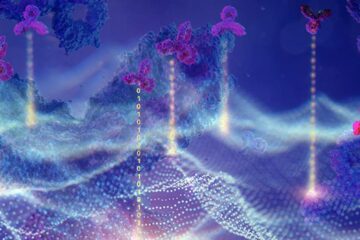 Designing better antibody drugs with artificial intelligence
Antibodies are not only produced by our immune cells to fight viruses and other pathogens in the body. For a few decades now, medicine has also been using antibodies produced…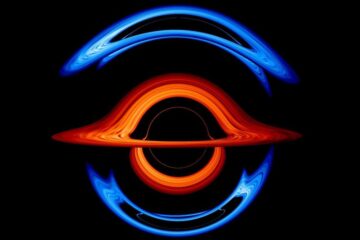 New NASA visualization probes the light-bending dance of binary black holes
A pair of orbiting black holes millions of times the Sun's mass perform a hypnotic pas de deux in a new NASA visualization. The movie traces how the black holes…