Newly identified genes may help predict outcome in childhood leukemia
The measurement of new genes at diagnosis in children with acute lymphoblastic leukemia (ALL), discovered through new technologies from the human genome project, may be highly predictive of therapeutic outcomes, according to a study presented today during the 45th Annual Meeting of the American Society of Hematology (ASH). OPAL 1 (Outcome Predictor in Acute Leukemia 1), a novel, fully cloned human gene, and additional newly identified genes, have a strong predictive power to identify patients who may achieve remission or fail current therapeutic regimens for pediatric ALL, allowing physicians to tailor therapies more effectively to individual children with leukemia.
Study results showed that 87 percent of the patients with ALL and high OPAL 1 achieved long-term remission, compared to an overall outcome of 32 percent of all patients studied. OPAL1 was also highly predictive of a favorable outcome in T-cell ALL, and a similar trend was observed in infant ALL. Low OPAL1 was associated with induction failure, while high OPAL1 was associated with long-term event free survival, particularly in males. Eighty-six percent of ALL cases with t(12;21), which has prognostic value in ALL, and high OPAL1 achieved long term remission compared to only 35 percent of t(12;21) cases with low OPAL1, suggesting that OPAL1 may be useful in prospectively identifying children who may benefit from further intensification.
"Our study confirms that gene expression profiling can yield novel genes that may be used to improve risk classification and outcome prediction in acute leukemia in children," said Cheryl L. Willman, M.D., of the University of New Mexico Health Sciences Center, Albuquerque, N.M., senior author of the study. "Improving risk classification schemes in order to precisely tailor treatment regimens to individual patients has long been a major challenge for pediatric ALL, and is a goal of the National Children's Oncology Group and the National Cancer Institute, which have supported our work. We believe that our research brings us closer to achieving this goal."
Current treatments, usually combination chemotherapy and post-induction therapeutic intensification (increasingly stronger treatment administered after initial therapy), currently help 75 percent of children with ALL achieve long-term remission. Yet, 25 percent of patients relapse with resistant disease. Additionally, 25 percent of patients who receive dose intensification treatment are often over-treated and may be cured using less intensive regimens with fewer acute and long-term side effects.
To identify strongly predictive genes, researchers performed gene expression profiling in two large, statistically designed, retrospective groups of pediatric ALL patients registered to trials previously conducted by the Pediatric Oncology Group (now merged with other national groups into the Children's Oncology Group) – a group of 127 infant leukemia patients and a case control study of 254 children with B-precursor and T-cell ALL. Researchers used unsupervised learning tools and supervised machine learning algorithms to identify novel genes that were predictive of outcomes. Three strong genes were identified with both testing methods – G0, an expressed sequence tag of previously unknown function; G1:GNB2L1, a G-protein (a second messenger receptor of intracellular response) and activator of protein kinase C, which plays a pivotal role in cell signaling systems; and G2, an interleukin (IL)-10 receptor alpha, which regulates immune and inflammatory response. ALL cases expressing higher levels of these genes were associated with better outcomes. As the group fully cloned and characterized the G0 expressed sequence tag, it was given the new name of OPAL1.
"Studies to profile gene expressions in cancers like leukemia are very timely because physicians still need to better predict therapeutic responses," said Ronald Hoffman, M.D., President of the American Society of Hematology. "While we can already use a combination of chemotherapy and post-therapeutic treatments to help most children with ALL achieve remission, it is still difficult to know which patients will experience a relapse in the disease when they become resistant to the therapy. Hopefully the identification of new genes will help hematologists more accurately treat patients."
Leukemia is a cancer of the white blood cells that starts in the bone marrow and spreads to the blood, lymph nodes, and other organs. Both children and adults can develop leukemia, which is a complex disease with many different types and sub-types. The kind of treatment given and the outlook for childhood leukemia vary greatly according to the exact type and other individual factors. In acute leukemia the cells grow rapidly and are not able to mature properly. According to the National Cancer Institute, the vast majority of children diagnosed with leukemia have an acute form of the disease. Leukemias account for more than 30 percent of childhood cancers in children younger than 15 years old; three-fourths of those cases are ALL. The disease is not known as an inherited type, but there is evidence that it tends to cluster in families with high incidences of cancer.
###
The American Society of Hematology is the world's largest professional society concerned with the causes and treatment of blood disorders. Its mission is to further the understanding, diagnosis, treatment, and prevention of disorders affecting blood, bone marrow, and the immunologic, hemostatic, and vascular systems, by promoting research, clinical care, education, training, and advocacy in hematology.
All news from this category: Life Sciences
Articles and reports from the Life Sciences area deal with applied and basic research into modern biology, chemistry and human medicine.
Valuable information can be found on a range of life sciences fields including bacteriology, biochemistry, bionics, bioinformatics, biophysics, biotechnology, genetics, geobotany, human biology, marine biology, microbiology, molecular biology, cellular biology, zoology, bioinorganic chemistry, microchemistry and environmental chemistry.
Back to the Homepage
Latest posts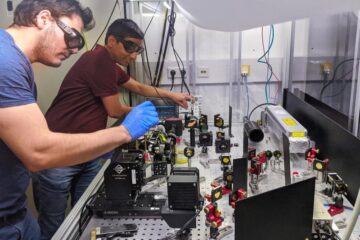 Innovations through hair-thin optical fibres
Scientists at the University of Bonn have built hair-thin optical fibre filters in a very simple way. They are not only extremely compact and stable, but also colour-tunable. This means…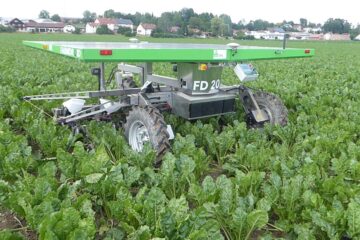 Artificial intelligence for sustainable agriculture
ZIM cooperation network on AI-based agricultural robotics launched The recently approved ZIM cooperation network "DeepFarmbots" met virtually for its official kick-off on November 25. The central goal of the network…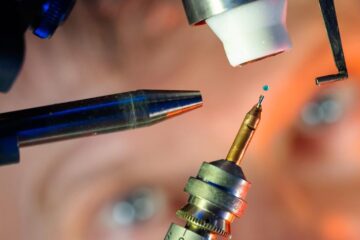 Teamwork in a molecule
Chemists at the University of Jena harness synergy effect of gallium Chemists at Friedrich Schiller University Jena have demonstrated the value of "teamwork" by successfully harnessing the interaction between two…