Brain study shows some animals crave exercise
Like junkies without drugs, mice without running wheels crave what they lack, suggesting that some animals can develop an addiction for exercise, report scientists in the Dec. 1 issue of the journal Behavioral Neuroscience.
We all know someone who can't get enough exercise: the marathon runner who jogged 26 miles in all 50 states, the neighbor who speed walks at the crack of dawn or the cyclist who zooms by every Sunday. We might say these people are addicted to physical activity. But the debate on exercise addiction has remained largely unresolved – until now, that is.
The new study, conducted at the University of Wisconsin-Madison, adds evidence that the same brain circuitry involved in other types of craving – such as for food, drugs or sex – is activated in mice that are denied access to the running wheel. The findings, say the researchers, lend support to the addictive nature of exercise in some animals.
The researchers studied changes in brain activity in two groups of rodents: typical laboratory mice and a special breed of mice selected over 29 generations for their affinity for voluntary wheel running.
"All mice run on wheels, and, therefore, have a motivation to run," says Justin Rhodes, a postdoctoral fellow at Oregon Health & Science University who completed the study while a graduate student at UW-Madison. But he adds that the specially bred mice have a genetic predisposition to run longer distances.
"They represent those few extreme individuals in the population with an intense desire or compulsion to run," he says.
To understand what drives these mice to run faster and farther than the average mouse, Rhodes and his colleagues at UW-Madison designed a study to measure changes in brain activity when both groups of mice were granted or denied access to the running wheel. For six days, they let all mice run as long as they wanted, and they recorded their distances. By and large, the high wheel running mice, compared to the other group, covered more ground in the same amount of time on their spinning treadmills. On the sixth day, for example, these mice averaged about six miles, compared to about two miles among the controls.
On the seventh day, the researchers blocked half the mice in each group from the wheel while giving free access to the other half. Five hours later, when the mice usually reach their running peak, the researchers compared brain activity in each mouse by measuring levels of Fos, a gene that's expressed in response to neuronal excitement.
"We thought we'd see more activity in the mice doing the running, but that's not what we saw at all," says Stephen Gammie, assistant professor of zoology at UW-Madison and senior author of the recent paper.
Instead, Gammie, Rhodes and their Wisconsin colleague Theodore Garland, Jr., (now at the University of California, Riverside) found that all the mice denied access showed higher levels of neuronal stimulation in 16 out of 25 brain regions. Stimulation was even greater in mice that typically ran longer distances, showing a correlation between brain activity levels and average amount of wheel running.
"In the high-running mice, certain brain regions displayed extremely high levels of activity, more than normal," says Rhodes. "These were the same brain regions that become activated when you prevent rats from getting their daily fix of cocaine, morphine, alcohol or nicotine."
The researchers explain that blocking the running behavior in the mice bred to do more voluntary wheel spinning triggers a neuronal response – activation of brain regions involved in reward circuitry – that drives them to run. Explains Gammie, "These mice have run for six days. They want to run, and they're ready to run, but they can't. Change in brain activity is an indication of their motivation to run."
These findings then would suggest that all mice have the motivation to run, since each blocked mouse showed neuronal stimulation, but that some mice may actually crave it. After all, abstaining from their running regimen signals the same pathways involved in the craving for drugs of abuse, says Rhodes.
Whether these findings on exercise motivation hold true for humans remains to be studied. If it does, anecdotal evidence from Rhodes and Gammie would suggest that they've got more in common with the study's control mice: While they bike or play ultimate Frisbee, neither one says he feels the compulsion to do it on a regular basis.
"I need to force myself to do it," admits Rhodes. But he keeps on pedaling, he says, because he knows it's good for his body and mind.
– Emily Carlson 608-262-9772, emilycarlson@wisc.edu
The research was supported in part by funds from the National Science Foundation, the National Institutes of Health, the UW-Madison Graduate School and the Department of Zoology.
Additional Contact:
Justin Rhodes,
503-220-8262, Ext. 54392,
rhodesju@ohsu.edu
Media Contact
Stephen Gammie
EurekAlert!
All news from this category: Life Sciences and Chemistry
Articles and reports from the Life Sciences and chemistry area deal with applied and basic research into modern biology, chemistry and human medicine.
Valuable information can be found on a range of life sciences fields including bacteriology, biochemistry, bionics, bioinformatics, biophysics, biotechnology, genetics, geobotany, human biology, marine biology, microbiology, molecular biology, cellular biology, zoology, bioinorganic chemistry, microchemistry and environmental chemistry.
Back to the Homepage
Latest posts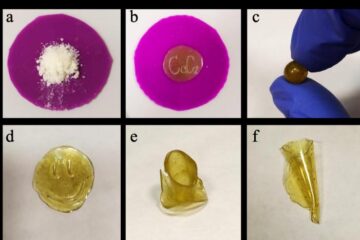 Chemists create renewable plant-based polymers
What makes them different is that they can be easily recycled. Researchers at the Laboratory of Cluster Catalysis at St Petersburg University have synthesised polymers from biomass. What makes them…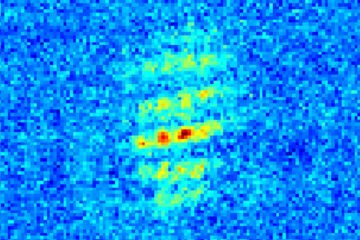 Atom interferometry demonstrated in space for the first time
Researchers present results of experiments with atom interferometry on a sounding rocket / Further rocket missions set to follow. Extremely precise measurements are possible using atom interferometers that employ the…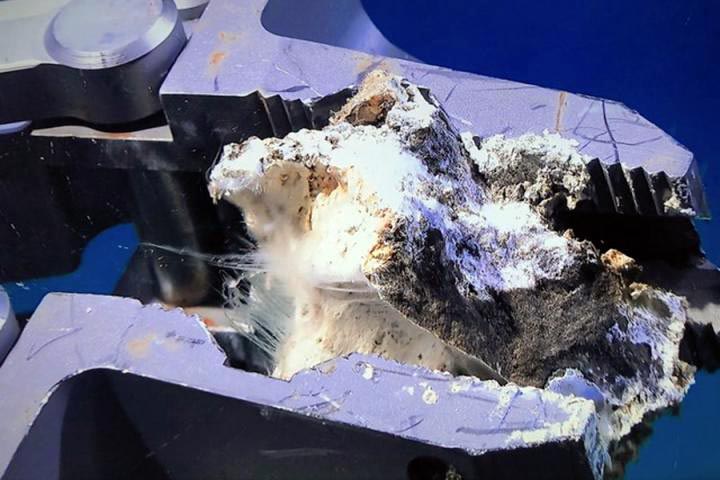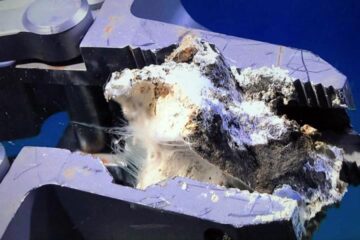 Ocean bacteria release carbon into the atmosphere
Research could help scientists better estimate Earth's carbon budget. A team led by University of Minnesota researchers has discovered that deep-sea bacteria dissolve carbon-containing rocks, releasing excess carbon into the…