Researchers find new form of hormone that helps songbirds reproduce
Scientists have known for many years that auditory cues such as song can influence hormone release and the growth of gonads in songbirds, but how the brain picks out specific sounds, interprets them correctly and translates them into hormonal and behavioral signals has remained a mystery. New evidence suggests a third form of a key reproduction hormone could be a link between song and enhanced procreation in songbirds.
It's a long-held tenet of avian biology that songbirds have just two types of a key reproduction hormone, gonadotropin-releasing hormone (GnRH), and only one actually triggers a seasonal "puberty" each spring in preparation for reproduction. But the new research shows a third form of the hormone, called lamprey GnRH-III-like hormone because it was first identified in lampreys, is also present in songbird brains.
The work by scientists from the University of Washington and the University of New Hampshire shows GnRH-III can trigger the release of luteinizing hormone from the pituitary gland and influence gonad growth, something only one of the other forms of GnRH does under normal conditions.
"This is interesting because many birds breed seasonally, and they time their breeding for favorable conditions in the spring," said George Bentley, a UW post-doctoral researcher in biology.
Bentley is lead author on a paper detailing the work that will be published in the December-January edition of the journal Brain, Behavior and Evolution. Co-authors are John Wingfield, a UW biology professor; Ignacio Moore, a UW post-doctoral researcher in biology; and Stacia Sower, a professor of biochemistry and molecular biology at the University of New Hampshire. The research also was presented earlier this month at the Society for Neuroscience annual meeting in New Orleans.
Like one other form of the hormone, GnRH-III is found in the hypothalamus, where it is released to the pituitary gland, which then triggers changes in the reproductive system, Bentley said. But unlike the other forms of the hormone, GnRH-III also is found in parts of the brain that initiate and process auditory cues.
"In some species, if a female bird hears a male of the species sing, her ovaries grow faster and she will lay more eggs," Bentley said.
In addition, tape-recorded songs from a male can trigger a rapid increase in testosterone of another male defending his territory, a phenomenon Wingfield has studied for many years.
In either case, the brain detects an external cue – birdsong – that triggers a physical or behavioral response, possibly both. Just how the responses are transmitted through the nervous system is unknown, Wingfield said. But finding a third form of GnRH in areas of the brain that produce and process birdsong holds the potential for ultimately identifying how cues such as song can be directly translated into hormone output that affects reproduction.
It could be the first step in showing that the hormone is released directly into the bloodstream from the song centers of the brain, rather than going through the hypothalamus, Wingfield said.
"We've never had a link like this for the GnRH-type molecule in these brain areas that produce and process birdsong," he said. "The fact that it's there is unique to higher vertebrates."
The researchers note the importance environment can play in reproductive responses. For instance, previous studies have shown testosterone levels in the saliva of sports fans increases when their teams win, and it decreases when their teams lose. Likewise, the widely recognized home-field advantage in sports has recently been correlated to a higher salivary testosterone level in home-team players than in visitors.
But at a time when people are increasingly concerned about environmental changes, the researchers say, there is still very little information about how organisms respond to changes in various triggers – temperature change, for example – in their environments. The scientists plan further research with GnRH-III to try to determine how the brain interprets seemingly fleeting and subtle environmental cues such as temperature fluctuation, rivalry and vocalization. The response to these cues can have a profound impact on reproduction success, Bentley said.
For more information, contact Bentley at 206-543-7623 or gb7@u.washington.edu, or Wingfield at 206-543-7622 or jwingfie@u.washington.edu.
Media Contact
Vince Stricherz
EurekAlert!
All news from this category: Life Sciences and Chemistry
Articles and reports from the Life Sciences and chemistry area deal with applied and basic research into modern biology, chemistry and human medicine.
Valuable information can be found on a range of life sciences fields including bacteriology, biochemistry, bionics, bioinformatics, biophysics, biotechnology, genetics, geobotany, human biology, marine biology, microbiology, molecular biology, cellular biology, zoology, bioinorganic chemistry, microchemistry and environmental chemistry.
Back to the Homepage
Latest posts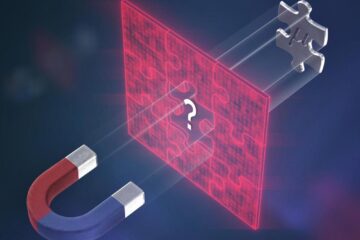 German National HPC Centre provides resources to look for cracks in the standard model
Physicists have spent 20 years trying to more precisely measure the so-called "magnetic moment" of subatomic particles called muons. Findings published this week call into question long-standing assumptions of particle…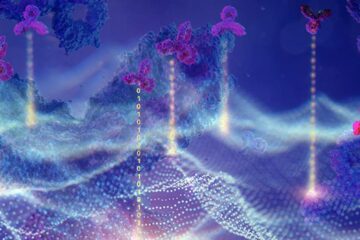 Designing better antibody drugs with artificial intelligence
Antibodies are not only produced by our immune cells to fight viruses and other pathogens in the body. For a few decades now, medicine has also been using antibodies produced…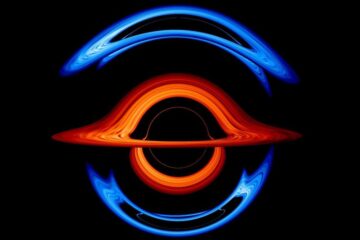 New NASA visualization probes the light-bending dance of binary black holes
A pair of orbiting black holes millions of times the Sun's mass perform a hypnotic pas de deux in a new NASA visualization. The movie traces how the black holes…