Enzyme Revealed That is Key to Fungus's Ability to Breach Immune System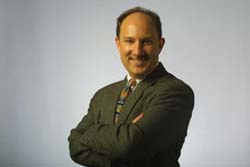 A newly discovered mechanism by which an infectious fungus evades the immune system could lead to novel methods to fight the fungus and other disease-causing microbes, according to Howard Hughes Medical Institute investigators at Duke University Medical Center.
Disruption of a key enzyme in the fungus Cryptococcus neoformans — a common cause of infection of the central nervous system in patients such as organ transplant recipients who lack a functioning immune system — led to a significant loss of fungal virulence in mice, the team found. That loss of virulence stemmed from the fungus's inability to launch a counterattack against components of the innate immune system, the body's first line of defense against infection, the study showed.
The Duke-based team — led by HHMI geneticist Joseph Heitman, M.D., director of Duke's Center for Microbial Pathogenesis, and HHMI biochemist Jonathan Stamler, M.D. — reported their findings in the Nov. 11, 2003, issue of Current Biology. The work was funded by the National Institutes of Allergy and Infectious Diseases and the Burroughs Wellcome Fund.
The "fungal defense" enzyme, called flavohemoglobin, is prevalent among many bacterial and fungal pathogens, Heitman said, which suggests that the findings in Cryptococcus are likely relevant to other infectious microbes. New drugs that target these enzymes might therefore represent effective treatments for a wide range of infectious diseases, he said.
The human immune system uses a two-pronged mechanism to fight infection: a rapid innate response and a slower adaptive response that depends on the production of antibodies. Key components of the innate immune system are "search-and-destroy" cells called macrophages that engulf and kill invading pathogens. Macrophages kill infectious microbes using a combination of oxidants, including hydrogen peroxide, nitric oxide and related molecules.
"The body must rely on macrophages of the innate immune system to protect itself before the adaptive immune system can respond to invasion," Heitman said. "While much is known about how pathogens defend themselves against hydrogen peroxide produced by the macrophages, this study is the first biologically relevant test of what microbes do to counteract nitric oxide and promote infection."
The researchers found that a mutant C. neoformans strain lacking the flavohemoglobin enzyme failed to break down nitric oxide in laboratory cultures. Fungus with the enzyme deficiency also ceased to grow when in the presence of nitric oxide, whereas ordinary fungus survived normally.
Mice infected with the flavohemoglobin-deficient C. neoformans survived for five days longer than those infected with the normally virulent strain. In contrast, the normal and mutant fungal strains were equally virulent in mice whose immune cells could not produce nitric oxide, the team reported.
The mutant fungus also failed to grow normally in laboratory dishes containing macrophage cells, further implicating the innate immune system in the loss of virulence exhibited by fungi lacking flavohemoglobin.
The team discovered a second enzyme, known as GSNO reductase, which also plays a role in defending the fungus against nitric oxide-related molecules produced by macrophages. Mutant fungal strains deficient in both enzymes were more severely impaired than those lacking flavohemoglobin only.
"By disabling either the fungal nitric oxide defense system or the immune system's ability to produce nitric oxide, we were able to tip the balance one way or the other — in favor of the fungal infection or the host," Heitman said. "That raises the possibility that we could treat infectious disease with drugs that either inhibit fungal defense enzymes or increase the innate immune system's ability to mount a nitrosative attack."
Collaborators on the study include Marisol de Jesus-Berrios, Ph.D., Gary Cox, M.D., Limin Liu, Ph.D., and Jesse Nussbaum, all of Duke.
Media Contact
Kendall Morgan
dukemed news
All news from this category: Life Sciences
Articles and reports from the Life Sciences area deal with applied and basic research into modern biology, chemistry and human medicine.
Valuable information can be found on a range of life sciences fields including bacteriology, biochemistry, bionics, bioinformatics, biophysics, biotechnology, genetics, geobotany, human biology, marine biology, microbiology, molecular biology, cellular biology, zoology, bioinorganic chemistry, microchemistry and environmental chemistry.
Back to the Homepage
Latest posts
A little friction goes a long way toward stronger nanotube fibers
Rice model may lead to better materials for aerospace, automotive, medical applications. Carbon nanotube fibers are not nearly as strong as the nanotubes they contain, but Rice University researchers are…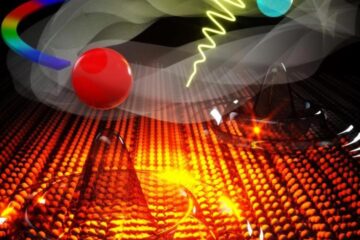 Light-induced twisting of Weyl nodes switches on giant electron current
Scientists at the U.S. Department of Energy's Ames Laboratory and collaborators at Brookhaven National Laboratory and the University of Alabama at Birmingham have discovered a new light-induced switch that twists…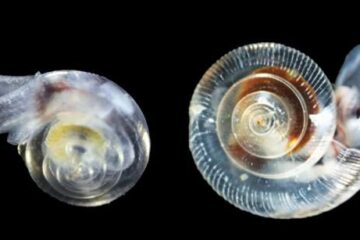 Acidification impedes shell development of plankton off the US West Coast
Shelled pteropods, microscopic free-swimming sea snails, are widely regarded as indicators for ocean acidification because research has shown that their fragile shells are vulnerable to increasing ocean acidity. A new…