OHSU researchers discover molecular signaling system controlling aspects of embryonic development
Identification of 'Jelly Belly' gene may lead to new drugs to combat heart disease, cancer and neurological disorders
Researchers at Oregon Health & Science University (OHSU) have identified a secreted signaling protein that regulates smooth muscle development in fruit flies. In the absence of a protein called "Jelly Belly (Jeb)," primitive smooth muscle cells fail to migrate or differentiate, according to study results published in the October 2 issue of Nature.
"Our research shows that Jelly Belly is required for the normal development of the smooth muscle that surrounds the gut in flies and we are investigating it in the arteries of mammals. It is also related to the development of heart muscle," said Joseph B. Weiss M.D., Ph.D., principal investigator and assistant professor (molecular medicine and cardiology), and Heart Research Center scientist in the OHSU School of Medicine.
Smooth muscles are involved in involuntary but essential functions, such as digestion and control of blood flow. Unlocking the genetic mechanisms controlling their embryonic development may allow scientists to understand better what triggers their abnormal growth. Human disorders that are linked to abnormal smooth muscle growth or function include high blood pressure, arteriosclerosis and congenital heart defects.
"Weiss has discovered a link in the chain of events that signals primitive cells in the fruit fly embryo to become muscle cells. The findings are key to our quest to identify embryonic genes that are linked to cardiac diseases," said Kent L. Thornburg, Ph.D., professor of medicine (cardiology) and director of the OHSU Heart Research Center. Molecules in fruit flies are functionally similar to molecules in humans typically allowing discoveries in fruit fly biology to be extrapolated to humans. Weiss's findings also illuminate an aspect of how embryonic cells organize themselves into the complex body plans observed across the animal world, including humans. At the embryonic stage, identical primitive cells somehow "choose" a path that determines their biological destiny, specifying the organ or tissue they will ultimately become. While scientists have long known that signals exchanged between cells control this process, little is known about the intricacies of these developmental systems.
This research showed that the Jeb protein controls the choice of certain embryonic cells between two fates. The cells that receive the Jeb signal become "founder cells" that function as pioneers to organize the development of smooth muscle. Cells that do not get the Jeb signal become "fusion cells" that attach to and fuse with founder cells to augment muscle mass.
This work established the essential signaling role of the Jeb protein. However, the identity of the molecular "Jeb-sensor" remained unknown. Finding this receptor was crucial to provide the complete molecular foundation needed for developing new drugs.
"Receptor and signal pairs are ideal targets for medicines because this is where human biology gets very specific. Identifying the players allows us to design drugs targeted at a precise molecular interaction. These types of drugs tend to have the maximum therapeutic impact with the fewest side effects," said Weiss.
Previous independent studies had identified a cell-surface receptor protein called anaplastic lymphoma kinase (Alk) in the late 1990s. All that was known about human Alk was that it could cause lymphoma if abnormally regulated; its normal function had not been determined.
After initial publication of Weiss's research on Jeb, scientists at New York's Mt. Sinai School of Medicine observed that the published expressions of Alk and Jeb appeared compatible and hypothesized that Jeb could be the protein that activates the Alk receptor. Subsequent collaborative studies between OHSU and Mt. Sinai researchers in fruit flies confirmed this hypothesis.
In addition to identifying a central signaling pathway for smooth muscle development, these collaborative results have expanded the clinical applications of Weiss's initial research. Given the role of Alk in cancer, Weiss speculates that other tumors caused by abnormal regulation of Jeb-like activators pf Alk, would respond to drugs that target the interaction between Jeb and Alk.
Further, other studies suggest that the Jeb-Alk signaling pathway may also be important in adults. So far, Weiss and colleagues have found the Jeb protein in adult neurons, hinting that this signaling mechanism may play an essential role in neurological function. Already, an independent study has found a Jeb-like molecule in an adult worm (C. elegans), which appears to play a role in learning and memory.
"The same molecules that regulate growth and development in embryos can be expected to play a role in adaptive functions in the adult," said Weiss.
Weiss is currently conducting research to determine the possible role of Jeb in the function of the normal nervous system and, by comparison, the role of the Jeb-Alk signaling mechanism in adult neurological disorders.
Weiss's research is funded in part by the National Institutes of Health/National Heart, Lung and Blood Institute, Howard Hughes Medical Institute and the American Heart Association.
Media Contact
Christine Pashley
EurekAlert!
All news from this category: Life Sciences
Articles and reports from the Life Sciences area deal with applied and basic research into modern biology, chemistry and human medicine.
Valuable information can be found on a range of life sciences fields including bacteriology, biochemistry, bionics, bioinformatics, biophysics, biotechnology, genetics, geobotany, human biology, marine biology, microbiology, molecular biology, cellular biology, zoology, bioinorganic chemistry, microchemistry and environmental chemistry.
Back to the Homepage
Latest posts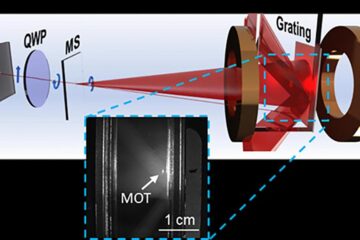 Bringing atoms to a standstill: NIST miniaturizes laser cooling
It's cool to be small. Scientists at the National Institute of Standards and Technology (NIST) have miniaturized the optical components required to cool atoms down to a few thousandths of…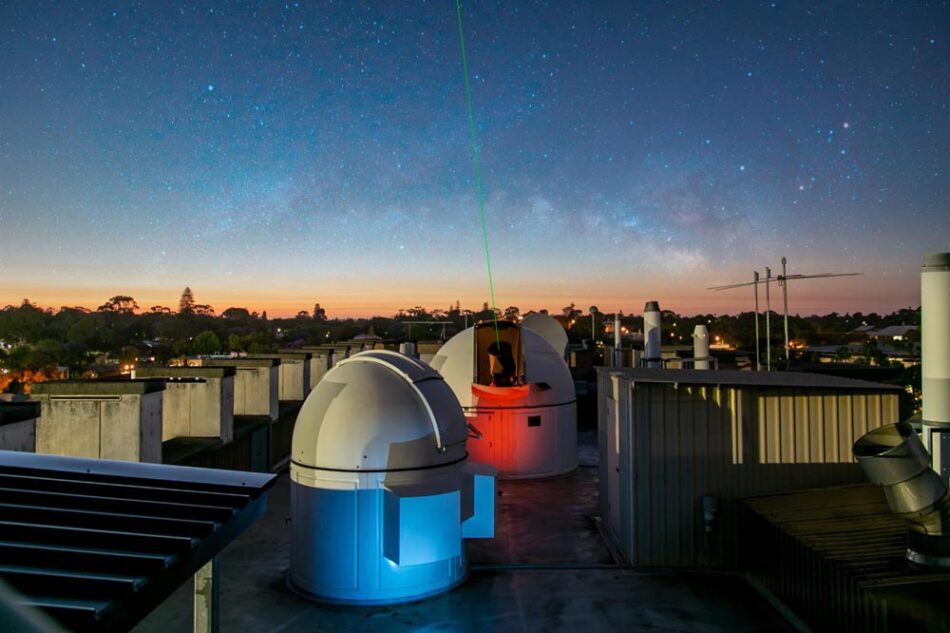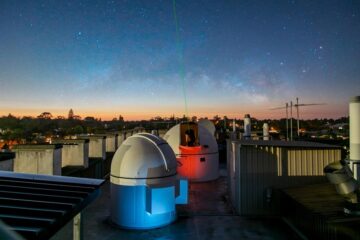 Record-breaking laser link could help us test whether Einstein was right
Scientists from the International Centre for Radio Astronomy Research (ICRAR) and The University of Western Australia (UWA) have set a world record for the most stable transmission of a laser signal through…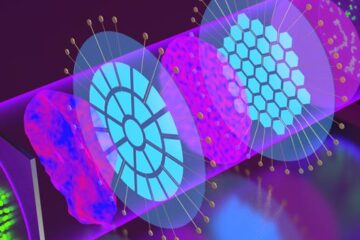 Adaptive optics with cascading corrective elements
A cascaded dual deformable phase plate wavefront modulator enables direct AO integration with existing microscopes–doubling the aberration correction range and greatly improving image quality. Microscopy is the workhorse of contemporary…