Genes that regulate hearing link humans and fruit flies in new way
Fly genetics may increase understanding of human hearing disorders
Researchers at the University of Wisconsin Medical School have found genetic evidence linking humans and fruit flies in a new way: through their hearing. The link offers the future possibility that the insect's auditory system may serve as a model for understanding human deafness and other hearing disorders.
The scientists found that a mutated fruit fly gene controlling hearing and the mutated human counterpart gene both produced similar consequences: hearing loss as well as limb deformities and genital abnormalities. The mutated human gene is responsible for a disorder called Townes-Brocks' syndrome. The unexpected finding was published in the Proceedings of the National Academy of Sciences Online (Sept. 2, 2003).
"We were very surprised to learn about this specific genetic similarity," said Grace Boekhoff-Falk, PhD, associate professor of anatomy, who led the study. "Developmental biologists have known that there are remarkable parallels between fruit fly and human genetics, but the parallels have been restricted to tissues and organs that existed before the evolutionary divergence of vertebrates and invertebrates, which occurred more than 600 million years ago."
Sensing mechanisms that helped ancient organisms function were thought to exist before that divergence, Boekhoff-Falk explained, but not the ability to hear. Until now, the conventional wisdom has been that hearing evolved separately in vertebrates and invertebrates. "Our data supports the novel idea that hearing already existed 600 million years ago," she said.
The fruit fly (Drosophila melanogaster) has been the object of scientific study for a century, providing fundamental information on the way genes are transmitted and the effects of genetic mutations. In the past 15 years or so, it has become clear that many genes occurring in humans are also found in fruit flies.
Some six years ago scientists were excited to find that the same gene regulates eye development in flies and humans. One promising outcome has been that researchers at UW Medical School are using the genetics of fruit fly optics to learn more about retinal degeneration and other vision disorders in humans.
"We're hoping that our work can turn out to be equally useful for hearing researchers," said Boekhoff-Falk, adding that fly genetics also now serve as a model for Parkinson's disease.
In the near term, scientists could use flies to identify additional genes critical to human hearing, she predicted, possibly leading to tests to screen newborns for hearing disorders. "In the longer term, it may be possible to use the knowledge to develop interventions to correct hearing disorders in children as well as hearing degeneration in adults," she said.
The current study was an outgrowth of Boekhoff-Falk's earlier research on the fruit fly antenna, an appendage that serves as both ear and nose. Her group identified the gene (called spalt) that regulates hearing function only, which occurs in a structure on the antenna called Johnson's organ.
"Due to the great history of fly genetics, there was ample knowledge of mutations existing in this gene, so we collected many of them and looked at their effects on mated flies," she said.
The outcome of the standard genetic pairings was improper development followed by complete failure of the auditory organ. Collaborators at the University of Iowa confirmed that the flies could not hear. The researchers also found that, as with Townes-Brocks' syndrome in humans, the mutated gene produced limb and genital defects in the flies.
The Boekhoff-Falk team is now working on several other genes it has identified that are important in building the fly auditory apparatus. Some of the genes are also required for formation of the human ear. In addition to studying the genes themselves, the scientists look for similarities in the way the genes are regulated, patterns that reveal additional linkages between flies and humans.
The Wisconsin studies are a big piece in a slowly materializing puzzle suggesting that the earliest ancestor of humans and fruit flies possessed some structure that was capable of hearing.
All news from this category: Life Sciences and Chemistry
Articles and reports from the Life Sciences and chemistry area deal with applied and basic research into modern biology, chemistry and human medicine.
Valuable information can be found on a range of life sciences fields including bacteriology, biochemistry, bionics, bioinformatics, biophysics, biotechnology, genetics, geobotany, human biology, marine biology, microbiology, molecular biology, cellular biology, zoology, bioinorganic chemistry, microchemistry and environmental chemistry.
Back to the Homepage
Latest posts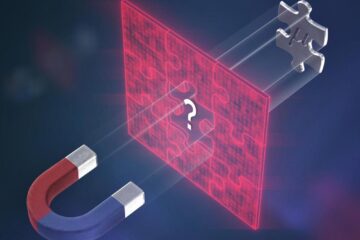 German National HPC Centre provides resources to look for cracks in the standard model
Physicists have spent 20 years trying to more precisely measure the so-called "magnetic moment" of subatomic particles called muons. Findings published this week call into question long-standing assumptions of particle…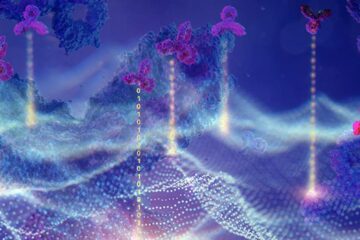 Designing better antibody drugs with artificial intelligence
Antibodies are not only produced by our immune cells to fight viruses and other pathogens in the body. For a few decades now, medicine has also been using antibodies produced…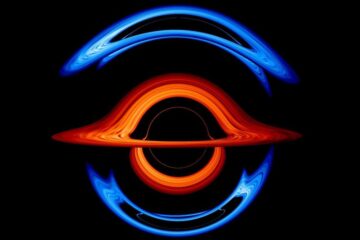 New NASA visualization probes the light-bending dance of binary black holes
A pair of orbiting black holes millions of times the Sun's mass perform a hypnotic pas de deux in a new NASA visualization. The movie traces how the black holes…