Fetal exposure to two chemicals cause of male reproductive disorders later in life
Primary author of several recent studies involving di-n-butyl phthalate (DBP) and linuron (L) discusses his findings and what they mean for understanding human development.
Over the last ten years, US researchers have observed a marked increase in some male reproductive disorders, including undescended testicles, increased instances of testicular cancer, and decreased sperm count. In the last 20 years the rates for testicular cancer have grown almost five-fold in Denmark, yet neighboring Finland has not experienced such a dramatic increase. In an effort to explain this phenomenon, scientists have hypothesized that these human male reproductive deficits may have a common origin: a disturbance in the level of androgen and other critical hormones during fetal development. The results from tests with laboratory animals may help scientists better understand the effect of fetal exposure to certain chemicals has on male reproduction abilities later in life.
Paul M.D. Foster, Ph.D., of the National Institutes of Environmental Sciences, Research Triangle Park, NC, and his colleagues have recently co-authored a series of journal articles examining how fetal exposure to two common environmental agents affects the reproductive capabilities of some laboratory animals. Dr. Foster will be discussing their research during a presentation entitled, "Disruption of Male Reproductive Development by Antiandrogens" during the 55th Annual Meeting of the American Association for Clinical Chemistry (AACC), being held at the Pennsylvania Convention Center, Philadelphia, PA, July 20-24, 2003. More than 16,000 attendees are expected.
Background
Dr. Foster and his colleagues have recently published the results of animal studies conducted to explore how two environmental agents, di-n-butyl phthalate (DBP) and linuron (L), can produce a range of reproductive effects in rats, similar to the effects found in humans. Both agents have been related to the incidence of male birth defects at birth and adverse development of male reproduction later in life in rats. The fact that they do so, albeit by differing mechanisms, is likely to help scientists better understand the nature of normal reproductive development.
Di-n-butyl phthalate
DBP is a chemical used as a placticizer and solvent that is in nearly every environmental medium, including air, water, and food. Because it is ubiquitous, some concerns have been raised about its potential health consequences, since one effect of exposure to DBP is that it inhibits the production of androgen, a human male sex hormone. Other effects include malformations of the epididymus, failure of normal testicular descent and malformation of the penis, termed a hypospadias (a condition whereby the urinary tract opening is not located properly at the tip of the penis), a birth defect occurring in every one of 200 male births.
Linuron
Linuron is an herbicide (pesticide) used mainly on soybeans and corn. Because it is sprayed onto crops, a small amount of the chemical is able to incorporate itself into the crop. Unlike DBP, linuron does not decrease the production of androgen, but binds to the androgen receptor to prevent the action of normal androgens. When administered in utero, linuron disturbs the timing of the sequences that must properly take place during fetal development. Linuron interrupts the signals at key times, leading to the development of a variety of birth defects that only affect the male, since it is only the male that requires androgen for their normal reproductive development.
Key Findings
In the studies undertaken by Foster and his colleagues they discovered major malformations, predominantly of the epididymis (an elongated mass of convoluted efferent tubes at the back of the testes), following the administration of the chemicals during critical windows of in utero development (gestation days 12-21). The epididymal malformations were only seen in males after birth.
The series of experiments also found the following:
The antiandrogens cause a shortage in testosterone, leading to the various deformities in the fetal male reproductive organs.
A leading deformity is malformation of the epididymis, a consequence of the antiandrogens causing direct interference with the fetal reproductive organs and not by interfering with the maternal or fetal endocrine system. The epididymis transports, stores, and matures spermatozoa between the testis and ductus deferens. Blockage of the epididymal structures occurs (similar to a plumbing problem) and leads to infertility and later possible atrophy of the testes.
DBP and linuron operate via different mechanisms that affect fetal androgen signaling. The former can lead to failure of the normal development of the reproductive system with malformations in many reproductive organs including hypospadias. (It is noted that hypospadias has shown a significant increase in incidence in the last 20 years and that linuron exposure in the rats led predominantly to a malformation of the epididymis.)
The altered adult phenotype following in utero exposure to linuron is very similar to that produced by the antiandrogen DBP, with the exception of testicular lesions and alterations in fetal testosterone levels.
Conclusions
Presently, studies of antiandrogen and the male reproductive system are confined to experimental animals, since human studies exposing pregnant women to large quantities of these chemical agents would be inappropriate. Additionally, common human birth defects are difficult to track and definitively establish cause and effect.
Dr. Foster does not believe that the findings of these animal studies should be cause for alarm. While researchers do not know at what dose level exposure to these chemicals might produce effects in humans, they know that in animals, the dose levels that produce the adverse changes are significantly higher than the levels that have been measured in ongoing human studies.
He does believe that this research, and the similar efforts of other research institutions, will expand the effort to determine how environmental and pharmaceutical antiandrogens may impact on human development. The effects of antiandrogen exposure may not be uniform for any population group. This suggests that research in this field should be linked linked to the ongoing effort to map critical developmental signaling pathways that determine why only some react to these selected agents.
Alle Nachrichten aus der Kategorie: Life Sciences
Articles and reports from the Life Sciences area deal with applied and basic research into modern biology, chemistry and human medicine.
Valuable information can be found on a range of life sciences fields including bacteriology, biochemistry, bionics, bioinformatics, biophysics, biotechnology, genetics, geobotany, human biology, marine biology, microbiology, molecular biology, cellular biology, zoology, bioinorganic chemistry, microchemistry and environmental chemistry.
Zurück zur Startseite
Neueste Beiträge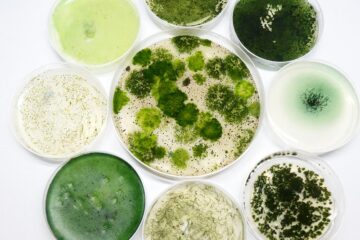 Cyanobacteria: Small Candidates …
… as Great Hopes for Medicine and Biotechnology In the coming years, scientists at the Chair of Technical Biochemistry at TU Dresden will work on the genomic investigation of previously…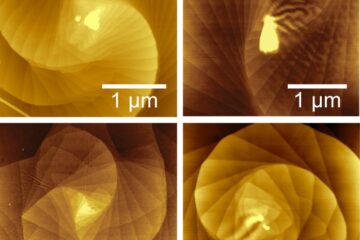 Do the twist: Making two-dimensional quantum materials using curved surfaces
Scientists at the University of Wisconsin-Madison have discovered a way to control the growth of twisting, microscopic spirals of materials just one atom thick. The continuously twisting stacks of two-dimensional…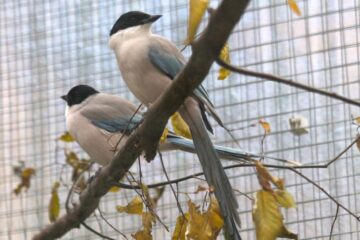 Big-hearted corvids
Social life as a driving factor of birds' generosity. Ravens, crows, magpies and their relatives are known for their exceptional intelligence, which allows them to solve complex problems, use tools…