Lone gene could force re-think on pest insect control
Scientists have discovered a single gene that gives the vinegar fly resistance to a range of pesticides, including DDT, but warn it could spell disaster if found in pest insect species.
The geneticists from the University of Melbourne fear that should this mutation arise in pest insects, the world will need to rethink its overall control strategies.
The researchers are part of the Centre for Environmental Stress and Adaptation Research (CESAR) a special research centre that includes researchers from the Universities of Melbourne, La Trobe and Monash. They will present their findings as a series of posters at the International Congress of Genetics on Monday 7 July.
The discovery of a single mutation in one gene has provided the fly (Drosophila sp) with resistance to a range of commonly available, but chemically unrelated, pesticides.
What has baffled and worried the researchers is that the flies are rarely targeted with insecticides and many of the chemicals it is resistant to, it has never been exposed to before.
"The fact that a single mutation can confer resistance to the banned insecticide DDT and a range of unrelated pesticides, even to those the species has never encountered, reveals new risks and costs to the chemical control of pest insects," says Michael Bogwitz, one of the poster authors.
"This research shows how easy it is for a single mutation to have such a diverse impact. A similar mutation in a pest species could have devastating consequences," he says.
"Unless we reassess our current methods of pest management, our future options for control may become severely restricted."
Their research suggests the mutation arose in Drosophila soon after the introduction of DDT and has since spread throughout the world. But unlike a normal mutation, this one persisted rather than disappeared as the use of DDT around the world declined.
Mutations normally only persist if there is selective pressures from the environment that give individuals with the mutation an advantage over the rest of the population. When that pressure is removed, for instance the banning of DDT, individuals with the mutation are usually less fit and selected against, with fitter individuals replacing them.
"Having the mutation does not appear to affect the fitness of individuals. This could add to the problem of controlling pest species should the gene be found in these species as well," says Bogwitz.
"This highlights more than ever that what we do today to control pests could irreversibly change the gene pool of that species," he says.
The culprit – Cyp6g1
The Drosophila gene causing all the concern is called Cyp6g1. It is part of a large family of genes called the Cytochrome P450 genes that are found in many species, including humans.
Previous studies have implicated some members of this P450 family in pesticide resistance. However the function of the majority of the 90 Drosophila P450 genes is unknown.
CESAR researchers are now analysing these genes to determine their function in Drosophila and in the pest insects, the cotton bollworm (Helicoverpa armigera) and the sheep blowfly responsible for flystrike (Lucilia cuprina).
"Our capacity to control pests would be significantly improved if we understood the defence mechanisms controlled by these genes," says Trent Perry, member of the poster team.
In the Drosophila, Cyp6g1 confers resistance by producing up to 100 times more than the normal level of protein that breaks down DDT and other pesticides. Given the number of P450 genes present in Drosophila, it was unexpected that a single version of one gene could be associated with such widespread resistance, and that this resistance also applied to a wide range of compounds that bear no resemblance to each other in structure or mode of function. These compounds include organochlorines, organophosphorous, carbamate and insect growth regulator insecticides.
"Our research, so far, does not unequivocally demonstrate that Cyp6g1 is the sole culprit for this resistance, but the current evidence leaves little doubt that about its central role," says Perry.
Bogwitz and Perry's posters cover their latest research into the resistance qualities of Cyp6g1 and also provide insight to secondary mechanisms of resistance that may be operating.
The primary research was done by Dr Phil Daborn in the laboratory of Professor Richard ffrench-Constant at the University of Bath. Dr Daborn started the initial work as a PhD student under Dr Phillip Batterham and Professor John McKenzie at the University of Melbourne and is about to start post-doctoral studies in Batterham and McKenzie's lab. Other collaborators on the poster include Dr Batterham, Dr David Heckel.
Media Contact
Jason Major
University of Melbourne
All latest news from the category: Life Sciences and Chemistry
Articles and reports from the Life Sciences and chemistry area deal with applied and basic research into modern biology, chemistry and human medicine.
Valuable information can be found on a range of life sciences fields including bacteriology, biochemistry, bionics, bioinformatics, biophysics, biotechnology, genetics, geobotany, human biology, marine biology, microbiology, molecular biology, cellular biology, zoology, bioinorganic chemistry, microchemistry and environmental chemistry.
Back to home
Newest articles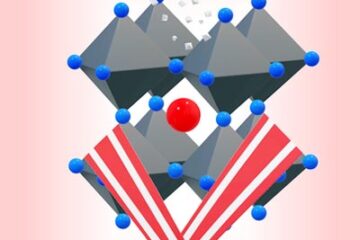 Perovskite solar cells soar to new heights
Metal halide perovskites have been under intense investigation over the last decade, due to the remarkable rise in their performance in optoelectronic devices such as solar cells or light-emitting diodes….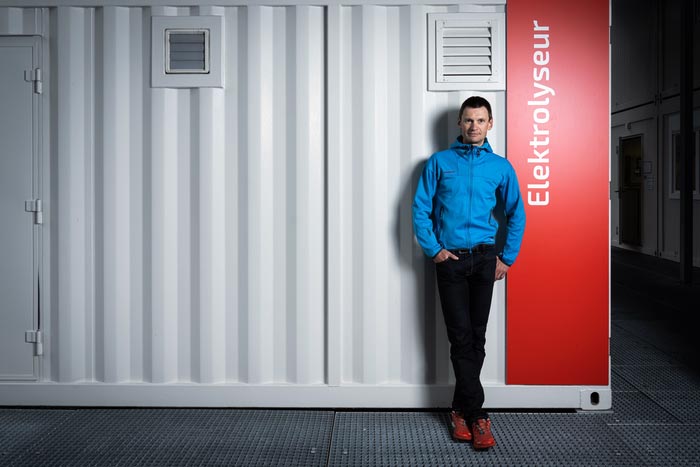 Blue hydrogen can help protect the climate
An international group of researchers led by the Paul Scherrer Institute and the Heriot-Watt University has carried out in-depth analyses of the climate impact of blue hydrogen. This is produced…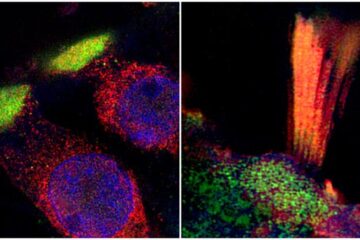 Genes associated with hearing loss visualised in new study
Researchers from Uppsala University have been able to document and visualise hearing loss-associated genes in the human inner ear, in a unique collaboration study between otosurgeons and geneticists. The findings…