Scientists uncover amyloid-like proteins in bacteria
Independent research groups have uncovered a new class of proteins, called the chaplins, that function like amyloid fibrils to allow reproductive growth in the bacterium Streptomyces coelicolor. Amyloid proteins are most commonly recognized for their role in Alzheimer's disease, where they aggregate into insoluble, mesh-like plaques in the brains of Alzheimer's patients. This finding reveals an unprecedented role for amyloid-like proteins in Gram-positive bacteria.
S. coelicolor is a soil-dwelling bacterium that, along with its relatives, produces the majority of naturally derived antibiotics (e.g., tetracycline and erythromycin), as well as many antitumor, antifungal, and immunosuppressant agents. Unlike most other prokaryotes, S. coelicolor has a complex life cycle, producing two different cell types depending upon environmental conditions: vegetative substrate hyphae that grow in moist soil, and aerial hyphae that grow in air and give rise to reproductive spores.
As published in the July 15th issue of Genes & Development, independent research carried out by Dr. Marie Elliot, Dr. Mark Buttner and colleagues at the John Innes Centre (UK) and Stanford University (USA), and by Dennis Claessen, Dr. Lubbert Dijkhuizen, Dr. Han Wösten and colleagues at the University of Groningen and the University of Utrecht (Netherlands), have identified the chaplin protein family as essential mediators of aerial S. coelicolor growth. The research in the Netherlands was funded by a grant of the National Programme EET (Economy, Ecology and Technology) to find biological alternatives for the environmentally harmful antifouling compounds used today on ships.
Although the two groups used different experimental approaches to identify genes involved in aerial hyphae formation, both reached a common conclusion. Both groups discovered a previously unidentified family of hydrophobic, cell-surface proteins whose eight members (chaplins A-H) are necessary for aerial hyphae formation. In independent experiments, Elliot et al. and Claessen et al. demonstrated that streptomycetes lacking specific chaplin genes were unable to erect aerial hyphae, but that this condition could be restored through the application of exogenous chaplin proteins.
The authors suggest that coating of the aerial hyphae by chaplin proteins may confer hydrophobicity to these structures, allowing them to grow into the air and possibly even preventing back-growth into the moist soil. "The hydrophobic nature of aerial structures could be an ideal property to prevent organisms from fouling in shipping. In our aim to find biological alternatives for antifouling compounds we are currently studying the antifouling properties of these highly surface active proteins," explains Dennis Claessen, of the University of Groningen.
Dr. Dijkhuizen's group further investigated the role of the chaplin proteins at the soil/air interface, finding that chaplin genes E and H are also expressed in the submerged substrate hyphae. The researchers went on to show that a mixture of chaplin proteins D – H self-assembled into amyloid-like fibrils at the soil/air interface, suggesting that chaplins D-H may help lower the water surface tension to facilitate the breakthrough of aerial structures into air.
The identification of the chaplin proteins in Streptomyces potentially has important implications for its use by the pharmaceutical industry. "Chaplins adopt an amyoid-like structure, and could therefore be used as a model system to find molecules that prevent formation of amyloid fibrils" said Dennis Claessen and Dr. Marie Elliot. Furthermore, this landmark discovery of functional amyloid-like fibrils in Gram-positive bacteria illustrates the diversity of amyloid function across genomes.
Media Contact
Heather Cosel
EurekAlert!
Alle Nachrichten aus der Kategorie: Life Sciences
Articles and reports from the Life Sciences area deal with applied and basic research into modern biology, chemistry and human medicine.
Valuable information can be found on a range of life sciences fields including bacteriology, biochemistry, bionics, bioinformatics, biophysics, biotechnology, genetics, geobotany, human biology, marine biology, microbiology, molecular biology, cellular biology, zoology, bioinorganic chemistry, microchemistry and environmental chemistry.
Zurück zur Startseite
Neueste Beiträge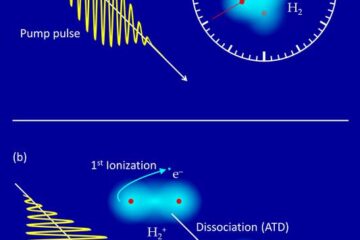 Rotation of a molecule as an "internal clock"
Using a new method, physicists at the Heidelberg Max Planck Institute for Nuclear Physics have investigated the ultrafast fragmentation of hydrogen molecules in intense laser fields in detail. They used…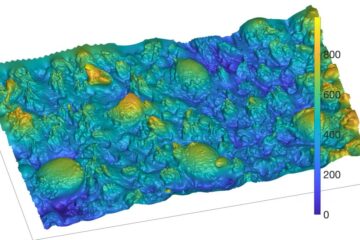 3D printing the first ever biomimetic tongue surface
Scientists have created synthetic soft surfaces with tongue-like textures for the first time using 3D printing, opening new possibilities for testing oral processing properties of food, nutritional technologies, pharmaceutics and…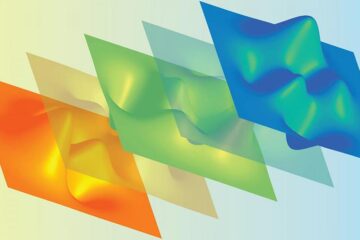 How to figure out what you don't know
Increasingly, biologists are turning to computational modeling to make sense of complex systems. In neuroscience, researchers are adapting the kinds of algorithms used to forecast the weather or filter spam…