U. Iowa study adds to understanding of salt-taste
Saltiness often enhances our enjoyment of certain foods — think French fries or a Margarita. But salt is an essential nutrient for humans and other animals, and far from being a trivial matter of taste, the ability to detect salt is critical for survival. A University of Iowa study provides insight on how humans and other animals are able to detect salt. The study appears in the July 3 issue of Neuron.
"Given that salt is essential for survival, it is not surprising that animals have developed the ability to detect salt, even at low concentrations. This sense allows them to seek out, and then consume salt," said Michael Welsh, M.D., the Roy J. Carver Biomedical Research Chair in Internal Medicine and Physiology and Biophysics, UI Professor, and Howard Hughes Medical Institute Investigator. "We were interested in identifying the receptors that detect small quantities of salt."
The ability to detect when something is too salty is also important. Consuming very high concentrations of salt could be potentially harmful.
Previous research suggested a role for a specific type of protein in salt-sensing. Lei Liu, Ph.D., UI postdoctoral researcher and lead author of the study, and colleagues turned to the fruit fly (Drosophila melanogaster) to investigate these proteins, known as ion channel proteins.
Fruit flies and humans share the ability to detect salt. Fruit flies also respond to salt in ways that are similar to those seen in humans and other animals. For example, fruit flies are attracted to low salt but are repelled by high salt.
"In humans the taste system is pretty much a puzzle because it is hard to study," Liu said. "But in fruit flies it is very easy to study and you can quickly test ideas. Also, fruit flies are a great genetic model where you can easily screen many different genes to determine what they do and how they interact."
The ion channel genes studied are called pickpocket (ppk). The UI team discovered that two of these ion channel genes are involved in the detection of low salt concentrations. The study also suggests that these genes play some role in detecting high salt concentrations, but it is likely that other pathways also are involved in high salt detection.
The UI team focused on the two pickpocket genes, ppk11 and ppk19, because they found that these genes are expressed in body parts of the flies that are involved in taste-sensing. In the fruit fly larva (young flies) the genes are expressed in a body part known as the terminal organ, which resembles a human taste bud.
Using a series of behavioral experiments, the UI researchers discovered that disrupting the two genes impaired the ability of young flies to detect low salt concentrations.
Normally, young fruit flies prefer water containing low salt concentrations to plain water. However, young flies with disrupted genes were unable to detect low salt. Disrupting either gene also altered how both young and adult flies reacted to high salt concentrations.
"When we disrupt the genes we see defects in behavior," Liu said. "To see if the receptor cell itself is being affected, we measured the action potential (nerve impulse) of the receptor cell in the terminal organ of the mutant larva. The response of the receptor cell to salt is reduced by the mutation."
The UI study also showed that the two genes play a role in the ability of flies to distinguish between different types of salt (sodium chloride and potassium chloride). However, disrupting the genes did not seem to affect the fruit flies' responses to other tastes.
Understanding salt-sensing mechanisms and identifying two ion-channel proteins that detect low salt in fruit flies may be directly relevant to the salt-sensing system in humans.
Although salt is an essential nutrient, individuals with certain conditions such as high blood pressure or heart failure are often advised to reduced their salt intake. Liu said that identifying the receptors involved in salt detection may eventually aid in the design of salt substitutes, which enhance flavor but do not hurt our health.
In addition to Liu and Welsh, Soren Leonard, Ph.D., David Motto, M.D., Ph.D., Margaret Feller, Margaret Price, Ph.D., and Wayne Johnson, Ph.D., UI professor of physiology and biophysics, also were involved in the study. The work was funded in part by grants from the National Institutes of Health.
University of Iowa Health Care describes the partnership between the UI Roy J. and Lucille A. Carver College of Medicine and UI Hospitals and Clinics and the patient care, medical education and research programs and services they provide. Visit UI Health Care online at http://www.uihealthcare.com.
STORY SOURCE: University of Iowa Health Science Relations, 5135 Westlawn, Iowa City, Iowa 52242-1178
Media Contact Jennifer Brown, 319-335-9917, jennifer-l-brown@uiowa.edu
Media Contact
Jennifer Brown
EurekAlert!
Alle Nachrichten aus der Kategorie: Life Sciences
Articles and reports from the Life Sciences area deal with applied and basic research into modern biology, chemistry and human medicine.
Valuable information can be found on a range of life sciences fields including bacteriology, biochemistry, bionics, bioinformatics, biophysics, biotechnology, genetics, geobotany, human biology, marine biology, microbiology, molecular biology, cellular biology, zoology, bioinorganic chemistry, microchemistry and environmental chemistry.
Zurück zur Startseite
Neueste Beiträge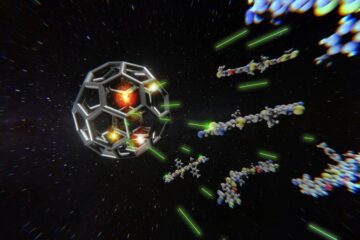 A question of affinity: How to design organic solar cell materials
A collaboration of scientists from the Max Planck Institute for Polymer Research (MPI-P) in Germany and the King Abdullah University of Science and Technology (KAUST) in Saudi Arabia have recently…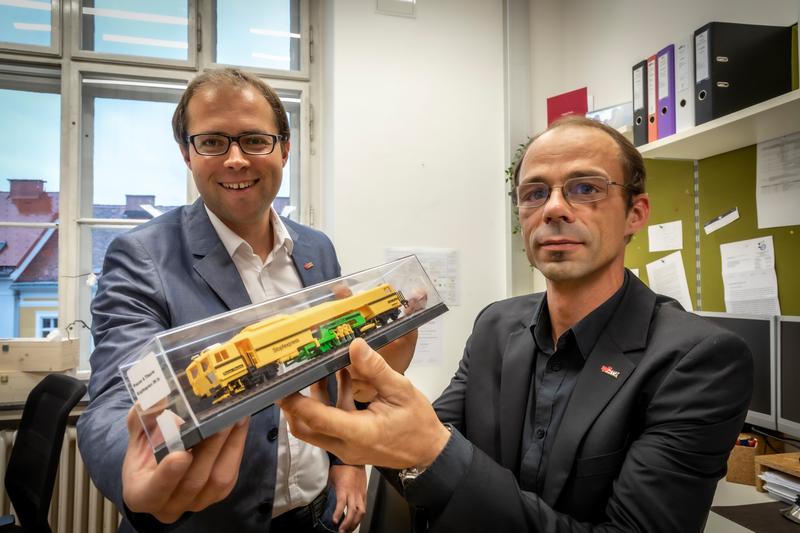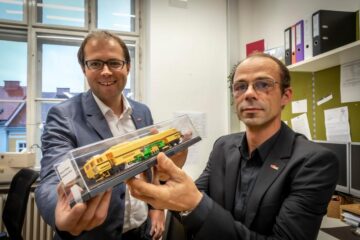 Intelligent maintenance: improved maintenance management for track
TU Graz algorithm-based method provides a basis for decisions on the correct amount of tamping measures on tracks, thus reducing their life-cycle costs by up to 20 per cent. Train…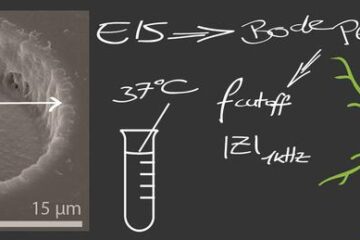 Performance test for neural interfaces
Freiburg researchers develop guidelines to standardize analysis of electrodes How can scientists measure and define the performance of neural electrodes if there are no uniform standards? Freiburg microsystems engineer Dr….