Birds do it. Bugs do it. But why don't we?
Many creatures including our fellow primates the New World Monkeys rely on highly specific scent molecules called pheromones to find a suitable mate. Even our humble mammal cousin, the mouse, was found to have 140 genes just for pheromone receptors when its genome was completely sequenced earlier this year.
But humans are clueless when it comes to pheromone signals, according to University of Michigan evolutionary biologist Jianzhi "George" Zhang. He believes color vision put our pheromones out of business.
Our closest relatives on the primate family tree rely on "sexual swelling" and gaudy, colorful patches of skin to signal their reproductive fitness and fertility, Zhang said. In fact, though humans and these apes still carry genes that should create pheromone receptors in our noses, these genes have mutated to the point that they are merely pseudogenes—they don't function any more.
Zhang has used the genes of people and primates to get at the answer to this intriguing puzzle. Zhang (pronounced Zong), is an assistant professor in Ecology and Evolutionary Biology in the College of Literature, Science and Arts. Zhang's paper on the topic appears this week in the online Proceedings of the National Academy of Sciences.
Zhang believes that a significant gene duplication made the difference and that it happened sometime between 23 million years ago and the split of the New World and Old World primates about 35 million years ago.
An ancestor of the Old World primates (humans, chimps, gorillas, orangutans, gibbons, baboons and guerezas) developed a second copy of the red/green color-vision gene, which resides on the X chromosome. Female New World monkeys have full color vision because females have two X chromosomes that harbor both red and green color vision genes. But males only have one X chromosome, so New World males have only one copy of either the red or green gene, and that leaves them color-blind. After the red/green gene duplication in the Old World family however, even the males got color vision too.
"Color vision made pheromones unnecessary," Zhang said. As a channel for sexual signaling, color vision works better at a distance than pheromones, Zhang believes. A pheromone attaches to a water molecule, drifts about in the air currents and finally lands on the proper receptor in someone else's nose. The receiver can't immediately be sure who sent it, where it came from or when. But with sexual swelling, everyone in the troop can see precisely when and where the signal is, even at a significant distance.
Sexual swelling occurs in about 10 percent of all primate species, but only in the Old World species of Africa and Asia, which is where humans probably originated, as well.
To test their idea, Zhang's team zeroed in on a human gene called TRP2, which makes an ion channel that is unique to the pheromone signaling pathway. They found that in humans and Old World primates, this gene suffered a mutation just over 23 million years ago that rendered it dysfunctional. But because we could use color vision for mating, it didn't hurt us. In turn, the pheromone receptor genes that rely on this ion channel fell into disuse, and in a random fashion, mutated to a dysfunctional state because they haven't experienced any pressure from natural selection. Zhang calls this process "evolutionary deterioration."
Zhang's paper, "Evolutionary deterioration of the vomeronasal pheromone transduction pathway in catarrrhine primates" appears in the Proceedings of the National Academy of Sciences online (http://www.pnas.org/cgi/doi/10.1073/pnas.1331721100)
Media Contact
Karl Leif Bates
EurekAlert!
Alle Nachrichten aus der Kategorie: Life Sciences
Articles and reports from the Life Sciences area deal with applied and basic research into modern biology, chemistry and human medicine.
Valuable information can be found on a range of life sciences fields including bacteriology, biochemistry, bionics, bioinformatics, biophysics, biotechnology, genetics, geobotany, human biology, marine biology, microbiology, molecular biology, cellular biology, zoology, bioinorganic chemistry, microchemistry and environmental chemistry.
Zurück zur Startseite
Neueste Beiträge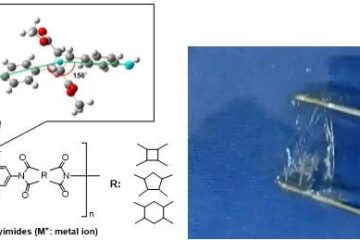 High-thermoresistant biopolyimides become water-soluble like starch
This is the first report for the syntheses of water-soluble polyimides which are Interestingly derived from bio-based resources, showing high transparency, tunable mechanical strength and the highest thermoresistance in water-soluble…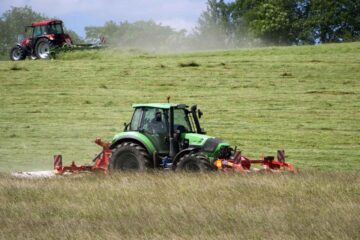 Land management in forest and grasslands
How much can we intensify? A first assessment of the effects of land management on the links between biodiversity, ecosystem functions and ecosystem services. Ecosystem services are crucial for human…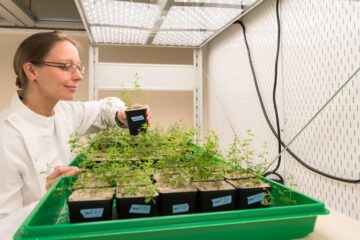 A molecular break for root growth
The dynamic change in root growth of plants plays an important role in their adjustment to soil conditions. Depending on the location, nutrients or moisture can be found in higher…