Going with the grain: A tale of rice's smallest chromosome
'Finished' sequence reveals twice as many genes, cereal similarity
Behold a grain of rice. Inside are thousands of cells; within each cell are 12 chromosomes; and on rice's smallest chromosome, No. 10, are about 3,500 genes and more than 22 million base pairs, the links in the chain of DNA.
So, what's the big deal about rice's smallest chromosome?
There are several, according to a report in the June 6 issue of the journal Science. Upon close examination, chromosome 10 has about twice as many genes as were predicted when an international consortium announced draft genome sequence in the same journal last December. An organism's genome consists of the entire genetic code held in its DNA.
Of potentially greater significance, a detailed look at chromosome 10 shows that the genome map of rice is similar to other grains, particularly sorghum and maize.
The project, led by Rod A. Wing of the University of Arizona and C. Robin Buell of The Institute for Genomic Research (TIGR), was funded by the U.S. Department of Agriculture, National Science Foundation, National Institutes of Health, and the Department of Energy. A portion of chromosome 10 was also sequenced by the Plant Genome Initiative at Rutgers.
The work demonstrates the value of pursuing the full sequence in detail, said Judith Plesset, a program director in NSF's Directorate for Biological Sciences, which supported the project. "One of the lessons here is, 'Don't think you know everything simply because you've done the draft,'" she said.
According to TIGR's Buell, getting from the draft to the finished version is painstaking and costly because the process "is not automated to any large extent" and it requires considerable lab work by an extended team of research associates.
The resulting view, however, is immensely clearer. "Like looking at the cosmos through a regular telescope, and then looking at it through the Hubble telescope," Buell said.
Focusing on rice matters because, according to the report, rice (Oryza sativa) has been cultivated for more than 9,000 years and remains a major food staple for more than half the human population.
While rice feeds half the world, its relatively simple genome helps scientists understand the genetics of other plants. According to the Science report, "Rice is considered a model system for plant biology largely due to its compact genome (430 million base pairs, or Mb, on its 12 chromosomes) and evolutionary relationships with other large-genome cereals, such as sorghum (750 Mb), maize (2,500 Mb), barley (5,000 Mb) and wheat (15,000 Mb)."
Added NSF's Plesset, "We can use rice as a reference for understanding the organization, structure and function of much larger genomes such as maize and wheat. Scientists can use a rice gene to find its counterpart in any of the cereal genomes."
Seeking to identify the roles of the chromosome's genes by combing through molecular databases, Buell, Wing and their colleagues compared chromosome 10's proteins with those of another model plant, Arabidopsis, a member of the mustard family whose genome has been completely sequenced and extensively documented. Matches were found for about two-thirds of the proteins, indicating some of the specific genes responsible for enzyme production, binding of nucleic acids, cell growth and maintenance, cell communication, immunity, development and other functions and processes.
On the chromosome's "short arm," however, they found very little that matched Arabidopsis. Instead, there they found an abundance of heterochromatin, a stretch of highly compacted DNA with few genes among it, a chromosomal substance for which the biological function is unknown.
Though much more detailed than the draft, this version is not completely finished and has seven gaps, representing about 4 percent of the total sequence.
"This," Plesset said, "is a result of the limitation of sequencing technology. As new technologies become available, these gaps will be filled."
The work reported in Science is a part of the international collaboration to sequence the entire rice genome completely. Two of the other 12 rice chromosomes, numbers 1 and 4, have also been essentially "finished," and published by the Japanese and the Chinese groups, respectively. A full sequence for chromosome 3 is expected to be announced by the end of 2003.
Alle Nachrichten aus der Kategorie: Life Sciences
Articles and reports from the Life Sciences area deal with applied and basic research into modern biology, chemistry and human medicine.
Valuable information can be found on a range of life sciences fields including bacteriology, biochemistry, bionics, bioinformatics, biophysics, biotechnology, genetics, geobotany, human biology, marine biology, microbiology, molecular biology, cellular biology, zoology, bioinorganic chemistry, microchemistry and environmental chemistry.
Zurück zur Startseite
Neueste Beiträge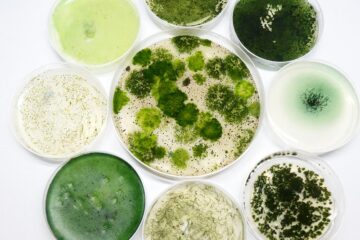 Cyanobacteria: Small Candidates …
… as Great Hopes for Medicine and Biotechnology In the coming years, scientists at the Chair of Technical Biochemistry at TU Dresden will work on the genomic investigation of previously…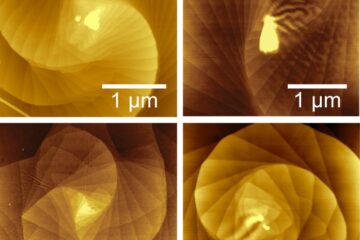 Do the twist: Making two-dimensional quantum materials using curved surfaces
Scientists at the University of Wisconsin-Madison have discovered a way to control the growth of twisting, microscopic spirals of materials just one atom thick. The continuously twisting stacks of two-dimensional…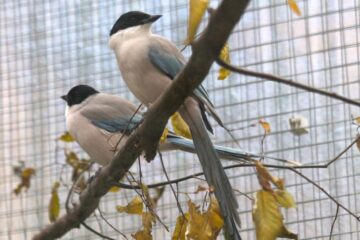 Big-hearted corvids
Social life as a driving factor of birds' generosity. Ravens, crows, magpies and their relatives are known for their exceptional intelligence, which allows them to solve complex problems, use tools…