Dartmouth researchers find two circadian clocks in the same plant tissue
Dartmouth researchers have found evidence of two circadian clocks working within the same tissue of the plant Arabidopsis thaliana, a flowering plant often used in genetic studies. Their results suggest that plants can integrate information from at least two environmental signals, light and temperature, which is important in order to respond to seasonal changes.
The study, published this week, appears in the online edition of the Proceedings of the National Academy of Sciences.
"Having two clocks with different sensitivities to light and to temperature is a better way to ensure that both signals of environmental input are fully understood by the plant," says C. Robertson McClung, professor of biological sciences and an author on the paper. "The plant can then process the data and make decisions about flowering, which is a very critical decision. Arabidopsis flowers in response to the lengthening days of spring, but if it were to flower too soon and there is a nasty frost, the blossoms will die. Early spring is cool, so it makes sense for a plant to clue in to more than one environmental signal."
The researchers, which included McClung, Todd Michael, a former graduate student who is now a postdoctoral fellow at the Salk Institute in San Diego, and Patrice Salomé, a graduate student, followed rhythms in two kinds of genes – one kind that encodes for photosynthesis and another not involved in photosynthesis. The genes in this study are both found in the mesophyll, the spongy inner layer of tissue in leaves.
To measure gene expression, McClung and his students manipulated the clock-controlled genes they were studying and put them in control of luciferase, the enzyme that makes fireflies glow, and then introduced that new gene into Arabidopsis. Each plant in the study had only one altered, light-making gene. When that gene was stimulated, light production was captured by a very sensitive camera. McClung and his team used this method to test how Arabidopsis responded to conflicting signals, such as a cycle of cool days and warm nights.
"We found if we gave them warm nights and cool days, the photosynthetic gene ignored the temperature signal and behaved as if it was only seeing the light signal, which makes sense because photosynthesis absolutely depends on daylight," says McClung. "But the other gene ignored the light signal and responded to the temperature signal. That kind of surprised us."
McClung and his students continued the study by examining how the circadian clocks were reset by different stimuli. For example, people respond to a pulse of light prior to dawn by readjusting their internal clocks a few hours ahead. The same pulse of light administered after dusk delays the clock. The researchers found that the non-photosynthetic gene, which favored temperature signals, showed an exaggerated response to pulses of cold air relative to the photosynthetic gene that responded more to light signals.
"This could only occur if the two genes were responding to two different clocks," says McClung. "Since both the genes are expressed in the mesophyll, it's clear that both clocks are operating in that tissue. This is exciting because this is the first good example of two clocks operating within a single tissue in any multicellular organism. We're not quite at the point where we can find out if there are two clocks operating in a single cell, but that's our goal."
This research is supported by the National Science Foundation.
Alle Nachrichten aus der Kategorie: Life Sciences
Articles and reports from the Life Sciences area deal with applied and basic research into modern biology, chemistry and human medicine.
Valuable information can be found on a range of life sciences fields including bacteriology, biochemistry, bionics, bioinformatics, biophysics, biotechnology, genetics, geobotany, human biology, marine biology, microbiology, molecular biology, cellular biology, zoology, bioinorganic chemistry, microchemistry and environmental chemistry.
Zurück zur Startseite
Neueste Beiträge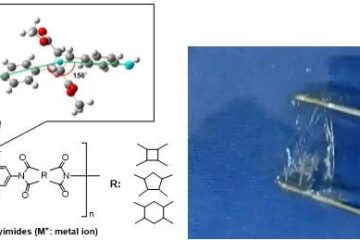 High-thermoresistant biopolyimides become water-soluble like starch
This is the first report for the syntheses of water-soluble polyimides which are Interestingly derived from bio-based resources, showing high transparency, tunable mechanical strength and the highest thermoresistance in water-soluble…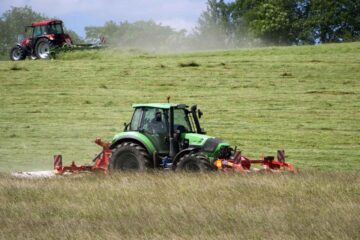 Land management in forest and grasslands
How much can we intensify? A first assessment of the effects of land management on the links between biodiversity, ecosystem functions and ecosystem services. Ecosystem services are crucial for human…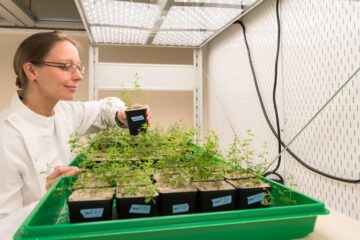 A molecular break for root growth
The dynamic change in root growth of plants plays an important role in their adjustment to soil conditions. Depending on the location, nutrients or moisture can be found in higher…