Researchers identify important function of NF2 tumor suppressor
Protein plays role in inherited cancer syndrome, may be key to other tumors
A research team based at Massachusetts General Hospital (MGH) has identified a key cellular function of a protein known to be involved in the rare genetic disorder neurofibromatosis type 2 (NF2). The protein, called merlin, plays a key role in cell-to-cell communication and may be involved in other types of cancer. The discovery also may support the theory that some tumors are destined to spread or metastasize from the outset, rather than gaining the ability to spread as they develop. The report appears in the May 1, 2003, issue of Genes & Development.
NF2 is a rare inherited disorder characterized by multiple tumors of the spine and brain. The NF2 gene was discovered in 1993 by researchers from MGH and elsewhere. At the time of its discovery it was apparent that the NF2 gene was a tumor suppressor, but its exact function was unclear. The protein encoded by the NF2 gene, given the name merlin, was found at the interface of the cell membrane with the cytoskeleton, a network of filaments that supports the cell.
"Since merlin is a tumor suppressor whose loss of function leads to tumor development, it is absolutely critical to define what happens when this function is lost," says Andrea McClatchey, PhD, of the MGH Cancer Center, the senior author of the current report. "Our objective was to define the primary cellular and molecular consequences of that loss of function."
McClatchey and her colleagues had previously developed a strain of mice genetically engineered to lack normal Nf2 genes. This animal model allowed them to identify the gene's function by comparing cells from the Nf2-mutant mice with cells of the same type from normal mice. They found that, while the Nf2-deficient cells looked normal and multiplied normally, they did not stop multiplying when they came into contact with other cells in the culture dish. The normal cells stopped growing when they filled the culture dish, but the Nf2-deficient cells kept piling up on each other, suggesting that the cells could not sense they were touching other cells.
Followup experiments showed that the Nf2-deficient cells were lacking key cellular structures called adherens junctions. Located in the cell membrane, adherens junctions connect adjacent cells and are known to play a role in cell-to-cell communications. The researchers found merlin in the adherens junctions of normal cells and discovered that adding normal merlin protein to cultures of Nf2-deficient cells restored both the formation of adherens junctions and contact-dependent growth inhibition.
"Our study suggests that, through its link to the cellular cytoskeleton, merlin normally organizes the structure that facilitates cell-to-cell communication – the adherens junction," says McClatchey, who is an assistant professor of Pathology at Harvard Medical School. "Loss of junction integrity has been linked to both tumor development and tumor invasion, providing an explanation for the striking development of metastatic cancer in Nf2-mutant mice,"
McClatchey notes that NF2 mutations in humans have also been associated with mesothelioma, a highly malignant type of lung cancer caused by asbestos exposure, and may be associated with other forms of cancer. She believes that future research may show that NF2 mutations induced by environmental or other factors could play a broader role in cancer development and that strategies to restore or enhance merlin function may lead to potential therapies for NF2-associated cancer.
The current finding also echoes other recent studies that may change some fundamental theories about cancer development. It has been thought that as tumors develop and cells keep mutating, some of them acquire characteristics that enable them to spread beyond the original site, essentially to become malignant. However, some recent studies that examine which genes are expressed or turned on in tumor cells suggest that the capacity to metastasize is inherent from the original tumor-inducing mutation.
"Given that loss of adherens junctions has been linked to both tumor initiation and tumor metastasis," says McClatchey, "loss of NF2 may be an example of an event that both starts a tumor and confers metastatic potential."
McClatchey's co-authors are first author Dominique Lallemand, PhD, Marcello Curto, MD, PhD, and Ichiko Saotome all of the MGH Cancer Center; and Marco Giovannini, MD, PhD, of INSERM (French National Institute for Health and Medical Research) in Paris. The research was supported by grants from the Amerian Cancer Society, the Department of Defense Neurofibromatosis Program, Ligue Contre le Cancer (France), the National Neurofibromatosis Foundation, and the Association pour la Recherche Contre le Cancer (French Association for Cancer Research).
Massachusetts General Hospital, established in 1811, is the original and largest teaching hospital of Harvard Medical School. The MGH conducts the largest hospital-based research program in the United States, with an annual research budget of more than $350 million and major research centers in AIDS, cardiovascular research, cancer, cutaneous biology, neurodegenerative disorders, transplantation biology and photomedicine. In 1994, MGH and BWH joined to form Partners HealthCare System, an integrated health care delivery system comprising the two academic medical centers, specialty and community hospitals, a network of physician groups and nonacute and home health services.
Media Contact
Susan McGreevey
EurekAlert!
Alle Nachrichten aus der Kategorie: Life Sciences
Articles and reports from the Life Sciences area deal with applied and basic research into modern biology, chemistry and human medicine.
Valuable information can be found on a range of life sciences fields including bacteriology, biochemistry, bionics, bioinformatics, biophysics, biotechnology, genetics, geobotany, human biology, marine biology, microbiology, molecular biology, cellular biology, zoology, bioinorganic chemistry, microchemistry and environmental chemistry.
Zurück zur Startseite
Neueste Beiträge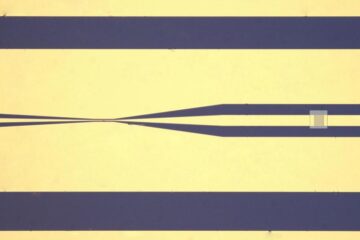 Researchers break magnetic memory speed record
Advance could lead to new generation of ultrafast computer chips that retain data even when there is no power. Spintronic devices are attractive alternatives to conventional computer chips, providing digital…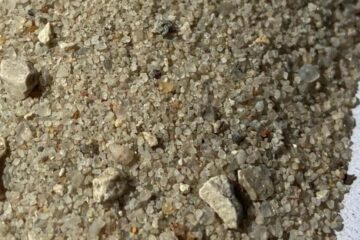 Tracing the source of illicit sand–can it be done?
Research presented at the 2020 GSA Annual Meeting. If you've visited the beach recently, you might think sand is ubiquitous. But in construction uses, the perfect sand and gravel is…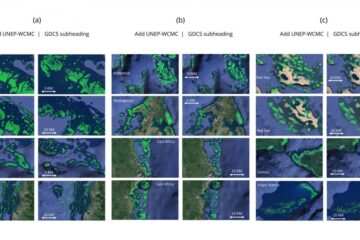 Location and extent of coral reefs mapped worldwide using advanced AI
Nearly 75% of the world's coral reefs are under threat from global stressors such as climate change and local stressors such as overfishing and coastal development. Those working to understand…