Two papers in the May 1 issue of Genes & Development reveal unexpectedly widespread genomic binding by the Myc protein – prompting scientists to consider that this highly studied human oncogene may still have a few secrets to reveal.
Independent research groups led by Drs. Robert Eisenman (Fred Hutchinson Cancer Center) and Bruno Amati (European Institute of Oncology) report on the first genome-wide analyses of in vivo Myc targets in the Drosophila and human genomes, respectively. As the myc gene is mutated in approximately one-third of all human cancers, the identification of the full range of genes that interact with Myc under normal conditions will be important to understanding how abnormal myc expression can lead to cancer.
The myc gene encodes a transcription factor (Myc) that, together with a partner protein (Max), binds to specific DNA sequences to regulate gene expression. myc is classified as an oncogene because genetic mutations that result in over-expression of Myc protein promote unregulated cell proliferation and cancer. While Myc has an established role in directing cell growth, proliferation, differentiation, and death, the precise molecular pathways of Myc action are still largely unknown.
"A major problem in understanding how Myc exerts its profound effects on cellular functions has been the determination of the nature and number of its binding sites on DNA," states Dr. Eisenman. Previous attempts to identify Myc-regulated genes have provided incomplete pictures of Myc targets, complicated by such issues as direct versus indirect interactions and physiological relevance.
These two papers represent a significant advance in the effort to identify DNA sequences that bind Myc. Using completely different experimental approaches and biological systems, both research teams arrived at a similar result: Myc binds to ~10% of all genes.
Dr. Eisenman and colleagues used Drosophila to study where Myc (and its associated proteins, Max and Mnt) binds to in the fly genome. The researchers employed a so-called "DamID approach" to tag Myc-binding sites. By expressing a fusion protein of the bacterial Dam methylase enzyme with Myc in fly cells, Dr. Eisenman and colleagues were able to mark each region of Myc binding with methyl groups. The presence of these "methylation markers" enabled the researchers to distinguish regions of direct Myc-binding from the rest of the genome, isolate the sequences of interest, and then use microarray analysis to identify the encoded genes.
In contrast, Dr. Amati's group used human cells to identify Myc target genes. The researchers focused on those genes that bind Myc through the consensus "E-box" DNA sequence (CACGTG). Dr. Amati and colleagues used bioinformatics tools to scan the human genome and identify genes containing one or more E-boxes in the proximity of their promoter (the portion of the gene where transcription begins). Of the 1630 gene loci identified, approximately 700 underwent further biochemical characterization to determine which E-box-containing genes bind Myc in vivo. As in flies, the results were surprising.
As Dr. Amati explains, "In addition to identifying 257 genes that are bound by Myc in the human genome, our data also reveals that Myc must bind at least one tenth of all cellular genes or, in other words, several thousand genes. This unexpected degree of complexity is a fundamental feature that is conserved between humans and flies."
Taken together, these two studies provide the most comprehensive enumeration of direct, in vivo Myc targets. The conclusion that Myc binds a large portion of both the fly and human genome dramatically alters previous views of Myc's activity and the complexity of its biological interactions. Rather than consider a limited number of genes to be targets of Myc, it is now apparent that Myc exerts an extremely widespread influence over the vertebrate genome.
Media Contact
Heather Cosel
EurekAlert!
Alle Nachrichten aus der Kategorie: Life Sciences
Articles and reports from the Life Sciences area deal with applied and basic research into modern biology, chemistry and human medicine.
Valuable information can be found on a range of life sciences fields including bacteriology, biochemistry, bionics, bioinformatics, biophysics, biotechnology, genetics, geobotany, human biology, marine biology, microbiology, molecular biology, cellular biology, zoology, bioinorganic chemistry, microchemistry and environmental chemistry.
Zurück zur Startseite
Neueste Beiträge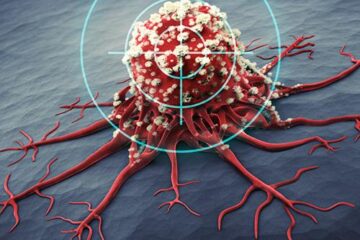 New approach to fighting cancer could reduce costs and side effects
CAR-T biotherapeutics company Carina Biotech and researchers at the University of South Australia have developed a novel approach based on microfluidic technology to "purify" the immune cells of patients in…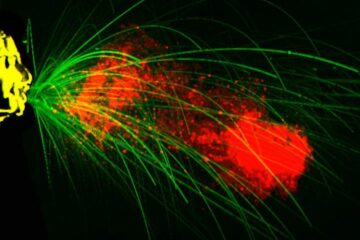 COVID-19: Distancing and masks are not enough
Decades-old data is being used to describe the propagation of tiny droplets; now a fluid dynamics team has developed new models: Masks and distancing are good, but not enough. Wear…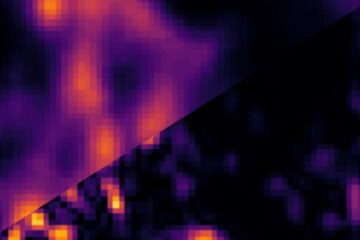 Microscopy beyond the resolution limit
The Polish-Israeli team from the Faculty of Physics of the University of Warsaw and the Weizmann Institute of Science has made another significant achievement in fluorescent microscopy. In the pages…