One fig, one wasp? Not always!
Contrary to prevailing wisdom concerning one of the most famous textbook examples of a tightly co-evolved mutualism, not every fig species is pollinated by its own unique wasp species. In this week's Proceedings of the National Academy of Sciences, Drude Molbo, postdoctoral fellow at the Smithsonian Tropical Research Institute and collaborators report that two genetically distinct species of wasps are present in at least half of the fig species surveyed.
This new result forces a major reassessment of the vast majority of studies that have used figs as model systems. In one stroke, the findings undermine many current ideas concerning the stability and evolution of mutualisms, while simultaneously strengthening other critical parts of modern evolutionary theory. (sex allocation and local mate competition theory).
Wasps began to pollinate and co-evolve with figs 90 million years ago, even before continental drift separated Old and New World groups. There are over 750 recognized fig species. The diversity and ability to measure costs and benefits that each partner provides the other means that the fig-wasp system provides an ideal model for understanding what each partner stands to gain from a mutualistic relationship. In addition, fig wasps have been used extensively as model systems for testing sex ratio theories, adding significantly to our understanding of evolutionary processes. One of the key assumptions for both model systems has been that a unique wasp species pollinates each fig species.
Molbo developed nuclear microsatellite markers to test the sex ratio theory of local mate competition (Hamilton 1967, Herre 1985, 1989, West et al., 2001). But when she used these markers to genotype wasp offspring from different fig fruits, the results didn't make sense. Molbo kept getting different sets of genotypes that had nothing in common with those of wasps that supposedly belonged to the same species.
On closer inspection, some figs hosted two cryptic species of pollinator wasp. Molbo´s analysis based on nuclear microsatellites matched perfectly with groupings based on mitochondrial genes sequenced by Carlos Machado (STRI and University of Arizona), which confirmed that cryptic wasps had evolved separately for more than 1.5 million years.
Some cryptic wasp species are actually sister species, i.e. they share the same ancestor and probably evolved within a single host fig species or very closely related species. However, genetically identical wasps may also be found on two different fig hosts, suggesting that new associations may also form from time to time. Overall, these findings indicate that even mutualistic relationships can be much more evolutionarily labile than has previously been appreciated.
This finding has important consequences for our understanding of sex ratio evolution and precision of adaptation. Using the molecular markers that Molbo developed, the collaborators found that the observed sex ratios of fig wasps broods actually comes closer to fitting theoretic predictions when multiple wasp species are considered. This finding signficantly strengthens support for one of the clearest examples of the qualitative and quantitative predictive power of modern evolutionary theory.
Ref. Cryptic species of fig pollinating wasps: Implications for the evolution of the fig-wasp mutualism, sex allocation and precision of adaptation. Drude Molbo, Carlos Machado, Jan Sevenster, Laurent Keller and Allen Herre. Proceedings of the National Academy of Sciences. May 13, Vol 100, no 10 pp. 5867-5872.
The Smithsonian Tropical Research Institute, headquartered in Panama City, Panama, is one of the world´s leading centers for research on the ecology, evolution and conservation of tropical organisms.
Media Contact
Dr. Drude Molbo
EurekAlert!
Alle Nachrichten aus der Kategorie: Life Sciences
Articles and reports from the Life Sciences area deal with applied and basic research into modern biology, chemistry and human medicine.
Valuable information can be found on a range of life sciences fields including bacteriology, biochemistry, bionics, bioinformatics, biophysics, biotechnology, genetics, geobotany, human biology, marine biology, microbiology, molecular biology, cellular biology, zoology, bioinorganic chemistry, microchemistry and environmental chemistry.
Zurück zur Startseite
Neueste Beiträge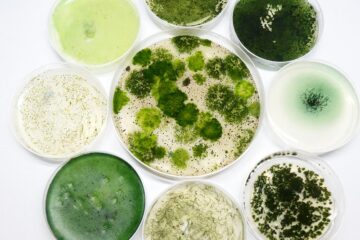 Cyanobacteria: Small Candidates …
… as Great Hopes for Medicine and Biotechnology In the coming years, scientists at the Chair of Technical Biochemistry at TU Dresden will work on the genomic investigation of previously…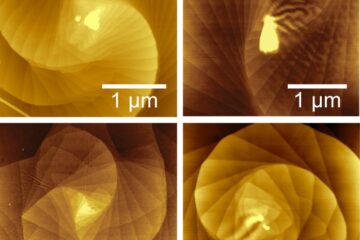 Do the twist: Making two-dimensional quantum materials using curved surfaces
Scientists at the University of Wisconsin-Madison have discovered a way to control the growth of twisting, microscopic spirals of materials just one atom thick. The continuously twisting stacks of two-dimensional…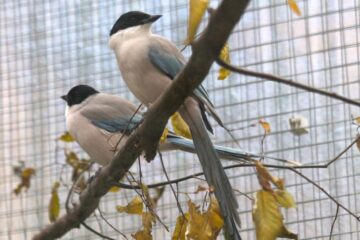 Big-hearted corvids
Social life as a driving factor of birds' generosity. Ravens, crows, magpies and their relatives are known for their exceptional intelligence, which allows them to solve complex problems, use tools…