Researchers discover gene that contributes to sense of balance
Researchers have discovered a gene that appears to be critical for maintaining a healthy sense of balance in mice. The study, led by a team at Washington University School of Medicine in St. Louis, appears in the April 1 issue of the journal Human Molecular Genetics and online March 24.
"Loss of balance is a significant problem in the elderly because it can lead to dangerous falls and injuries," says one of the study's principal investigators, David M. Ornitz, M.D., Ph.D., professor of molecular biology and pharmacology at the School of Medicine. "Loss of balance also is a problem for astronauts following exposure to zero gravity. Now that we've discovered this new gene, we can begin to understand the mechanisms that allow the body to sense gravity and maintain balance."
Balance is determined and regulated by the vestibular system, which is housed in the inner ear. To detect gravity, a cluster of particles called otoconia rests atop hair cells lining the inner ear. Like a water buoy guided by the movement of waves, otoconia are displaced as the body moves. As otoconia move, they shift the hair cells, which triggers the cells to send messages to the brain.
Studies suggest that otoconia are only produced during development, and that they progressively degrade throughout life. Scientists believe otoconia become eroded during normal aging, which can lead to balance disorders. But little is understood about how otoconia develop, and whether it may be possible to stimulate the production or regeneration of these particles.
Ornitz's team genetically analyzed two strains of mice tilted (tlt) and mergulhador (mlh) known to have problems with balance. These mice walk with their heads tilted and have trouble orienting themselves in water but have no hearing problems. Moreover, they are missing their otoconia but have normal sensory hair cells. The team discovered that the two strains both have a mutation in the same previously unidentified gene, which the researchers named Otopetrin 1 or Otop1 ("oto" means "ear" and "petra" means "stone").
"It's possible that this is one of the genes that shuts down after development," Ornitz says. "It also is possible that it is involved in a variety of vestibular disorders. If we can find a way to reactivate this gene, we may be able to help otoconia regenerate and thereby treat or prevent balance disorders."
The study's other principal investigators are Isolde Thalmann, Ph.D., research professor of otolaryngology, and Ruediger Thalmann, M.D., professor emiriti of otolaryngology. Postdoctoral fellow Belen Hurle, Ph.D., was first author. The School of Medicine team worked in collaboration with researchers at the University of São Paulo, Brazil.
Hurle B, Ignatova E, Massironi SM, Mashimo T, Rios X, Thalmann I, Thalmann R, Ornitz DM. Non-syndromic vestibular disorder with otoconial agenesis in Tilted mice caused by mutations in otopetrin 1. Human Molecular Genetics, April 1, 2003.
Funding from the National Institutes of Health supported this research.
The full-time and volunteer faculty of Washington University School of Medicine are the physicians and surgeons of Barnes-Jewish and St. Louis Children's hospitals. The School of Medicine is one of the leading medical research, teaching and patient-care institutions in the nation. Through its affiliations with Barnes-Jewish and St. Louis Children's hospitals, the School of Medicine is linked to BJC HealthCare.
Media Contact
Gila Z. Reckess
EurekAlert!
Alle Nachrichten aus der Kategorie: Life Sciences
Articles and reports from the Life Sciences area deal with applied and basic research into modern biology, chemistry and human medicine.
Valuable information can be found on a range of life sciences fields including bacteriology, biochemistry, bionics, bioinformatics, biophysics, biotechnology, genetics, geobotany, human biology, marine biology, microbiology, molecular biology, cellular biology, zoology, bioinorganic chemistry, microchemistry and environmental chemistry.
Zurück zur Startseite
Neueste Beiträge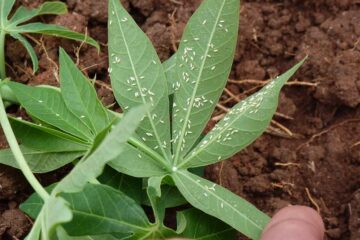 Surplus sugar helps whiteflies detoxify plant defenses
This pest insect uses sugar from its food to prevent the activation of the mustard oil bomb in cruciferous plants. Worldwide dreaded crop pest of hundreds of plant species Whiteflies…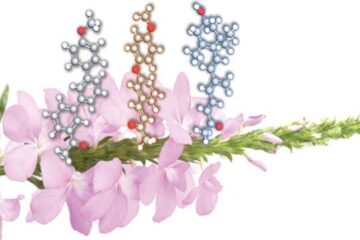 Copycat plant booster improves on nature
A molecule that can mimic the function of zaxinone, a natural growth-promoting plant metabolite, has been designed and fabricated by an international team led by KAUST and the University of…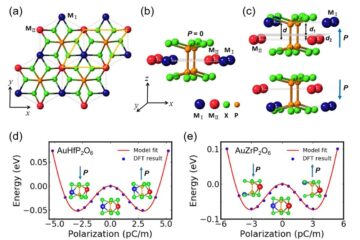 Discovery of large family of two-dimensional ferroelectric metals
It is usually believed that ferroelectricity can appear in insulating or semiconducting materials rather than in metals, because conducting electrons of metals always screen out the internal static electric field…