Scientists discover gene 'signature' for tumor's tendency to spread
Researchers at Dana-Farber Cancer Institute and the Whitehead Institute have discovered a pattern of genetic activity in several types of primary tumors that appears to predict the likelihood that they will spread, or metastasize, to other parts of the body. If larger studies support these findings, this early indicator of life-threatening cancer spread might lead to a clinical test that would help determine appropriate treatment.
The study will be published by Nature Genetics on its web site on Dec. 9.
Most cancer deaths are caused not by the original or primary tumor but by the metastasizing of tumor cells to other organs. Until now, cancer specialists have viewed the development of metastasis as an essentially random and unpredictable event.
But that notion is thrown into question with the new finding of a genetic "signature" – a certain pattern of activity in a handful of genes – in some solid tumors that appears to preordain them to spreading dangerously. This signature is present in the early stages of the cancer, well before there is any evidence of metastasis, say the researchers.
"These results strongly support the idea that some primary tumors are pre-configured to metastasize, and that this propensity is detectable at the time of initial diagnosis," says Sridhar Ramaswamy, MD, a researcher at Dana-Farber.
Though metastasis is a common and feared event in cancer patients, what triggers it is poorly understood. Cancer cells must undergo a series of changes to become metastatic: they have to acquire the ability to grow while unattached to any tissue, they need to bore through vessel walls to reach the bloodstream or lymphatic system, and they must develop a new blood supply in order to grow. These events are under the control of different genes.
According to the traditional view, a tumor becomes metastatic more or less by chance as a result of a very few maverick cells developing the ability to spread. "It was thought that there was a randomness to it, as new mutations would be constantly arising and some would confer metastatic potential on the tumor," says Ramaswamy.
By contrast, the researchers say their discovery reveals that the tumor is "encoded" with metastatic potential from early on by a certain group of genes, and that this same group is found in a variety of tumor types.
Ramaswamy and his colleagues compared genetic patterns in samples of primary tumors and samples of metastatic cancers. They were seeking genetic differences that might explain why primary cancers stay put while metastatic clumps of cells break off and migrate through the body.
The scientists analyzed the genetic profiles of 64 primary tumors (adenocarcinomas) and 12 samples of cancers that metastasized from other adenocarcinomas. This analysis revealed a set of 128 genes whose expression pattern differed between the primary tumors and the metastases. The scientists were puzzled by instances in which the 128-gene signature associated with the metastatic cancers was also found in some primary tumors. They concluded, though, that the gene expression program of metastasis may already be present in the bulk of some primary tumors at the time of diagnosis.
Further support for this idea came from analysis of samples from 62 lung cancers, which found the metastasis gene signature in many of them. Next, they hypothesized that lung cancer patients whose primary tumors contained the metastatic signature would do more poorly (would survive a shorter time) than those whose tumors lacked the signature. They found that this was the case.
Finally, the scientists looked in the data for a smaller set of genes that could distinguish between primary and metastatic cancer samples. They found a group of 17 genes whose activity pattern could make the distinction, and they tested it in breast cancers, prostate cancers and even in brain tumors called medulloblastomas.
The researchers were surprised to find the same genetic signature associated with metastasis in several different tumor types. "We had no reason to believe it was this broadly applicable,'' Ramaswamy says, but noted the signature was not evident in lymphoma, a blood cancer that is biologically different from solid tumors.
Further work in larger numbers of tumors is underway as the scientists try to validate the power of the signatures – a necessary step toward a clinical test. Such a test could make a critical difference in treatment of some tumors. For example, up to 30 percent of women with small primary breast cancers have undetectable "micrometastases" that gives them a poorer prognosis. A genetic test that could identify the metastatic potential in those early breast cancers after they're removed could be of significant benefit in designing treatment.
Previous work with genetic profiles has shown that they can aid classification of hard-to-identify cancers, and can in some cases predict whether a tumor will respond well or poorly to treatment. Together with these discoveries, the new findings "support the emerging notion that the clinical outcome of cancer patients can be predicted using the gene expression profiles of primary tumors at diagnosis," the authors wrote.
Media Contact
Bill Schaller
Nature Genetics
All latest news from the category: Life Sciences and Chemistry
Articles and reports from the Life Sciences and chemistry area deal with applied and basic research into modern biology, chemistry and human medicine.
Valuable information can be found on a range of life sciences fields including bacteriology, biochemistry, bionics, bioinformatics, biophysics, biotechnology, genetics, geobotany, human biology, marine biology, microbiology, molecular biology, cellular biology, zoology, bioinorganic chemistry, microchemistry and environmental chemistry.
Back to home
Newest articles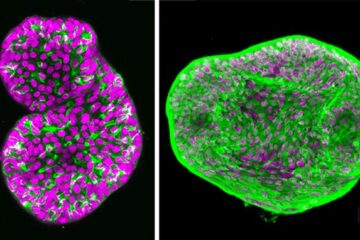 Prostate cancer organoids open path to precision oncology
A multi-institutional team of investigators led by bioengineer Ankur Singh has developed research tools that shed new light on a virtually untreatable form of prostate cancer, opening a pathway that may lead…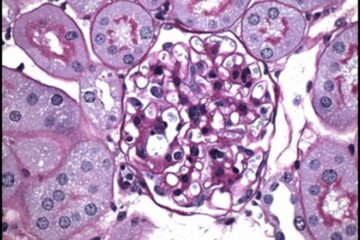 Experimental compound counters diabetic complications
An experimental compound reduced complications of type 1 and type 2 diabetes in mice – not by lowering blood sugar – but by countering its consequences: cell death, inflammation, and…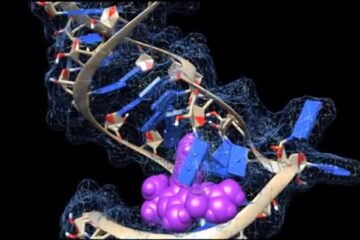 Taking new aim at COVID-19
The coronavirus's tangled strands of RNA could offer new ways to treat people who get infected. To the untrained eye, the loops, kinks and folds in the single strand of…