Inside fossil embryos of Earth's earliest animals
The shapes and internal structures of individual cells within some of the earliest multicellular animals have been revealed for the first time using technology normally associated with hospitals.
Paleontologists Whitey Hagadorn of Amherst College and Shuhai Xiao of Tulane University have revealed the internal structure of 600-million-year-old fossilized embryos using specialized microscopic three-dimensional x-ray computer tomography (microCT). Hagadorn will present preliminary findings from the ongoing research at the annual meeting of the Geological Society of America on Monday, October 28, in Denver, CO.
"It's not something you come across everyday, so when you do you grab your hat and dive in," said Hagadorn, regarding the rare Doushantuo phosphorite deposits in the Weng'an region of South China. Unlike most sedimentary deposits, the Doushantuo contains mineral crystals so remarkably miniscule that they can petrify and preserve cellular-level structures.
Although the microfossils of the Doushantuo have been previously studied under scanning electron microscopes, portions of their internal structure could not be figured out without slicing them up and destroying them in the process. To get around this, Hagadorn and Xiao employed the latest microCT technology to generate tantalizing preliminary images of nine animal embryos, three algal forms, and two still-undetermined fossils.
The 3-D images catch embryos in mid-development and make it possible to count cells in the embryos, discern the shapes and arrangements of the cells and even discern what might be structures within the cells. "By all accounts, it looks like there is a lot of information," said Hagadorn.
As for just what kind of animals these fossil embryos might be, that's still a big, controversial question, says Hagadorn. The animal groups they could represent include soft-bodied cnidarians (e.g. jellyfish, anemones), poriferans (e.g., sponges) or other organisms. "There's a lot of debate on that," he said. "No one out there has good enough data to confidently say what metazoan groups are represented by these embryos."
The Doushantuo phosphorite formation dates from 555 to 600 million years ago, which makes the fossil embryos good candidates for beating out the current oldest animal fossils: 555-million-year-old soft-bodied mollusks from the White Sea in Russia. But more important than setting records, says Hagadorn, is what the fossils might tell us about the early evolution of animals and the kind of environment they lived in. For instance, it might be possible to look at series of 600-million-year-old animal embryos that represent various stages of embryological development and compare them to the various development patterns of animal embryos today. "It speaks to the issue of where we come from," said Hagadorn.
The microCT works similarly to the CT scanners used to peer inside patients in hospitals. In both cases x-rays are used to non-destructively create a three-dimensional image out of a series of two-dimensional cross sections that showing different densities of materials inside an object. The difference is that CT scans of people require that the scanners rotate around the patient and that the smallest amount of x-rays is used to protect patients from excessive radiation.
X-rays don't harm rocks, however, so far more x-rays can be shot through them and even focused into tight beams to create microscopic images with a resolution on the scale of microns. That's essential in looking at fossil algae with range from about one to 20 microns across, and fossil embryos, which are 70 to 500 microns in diameter, says Hagadorn. What's more, rocks can be rotated instead of the scanners – which means there is less vibration during the imaging process, leading to sharper images.
Although microCT technology has been around for a few years, says Hagadorn, no one had previously thought to apply it to the Doushantuo fossils before. "So what we have here is a huge opportunity," said Hagadorn.
CONTACT INFORMATION
During the GSA Annual Meeting, Oct. 27-30, contact Christa Stratton at the GSA Newsroom in the Colorado Convention Center, Denver, Colorado, for assistance and to arrange for interviews: 303-228-8565.
The abstract for this presentation is available at: http://gsa.confex.com/gsa/2002AM/finalprogram/abstract_39474.htm
Post-meeting contact information:
James W. Hagadorn
Dept. of Geology
Amherst College
Amherst, MA 01200
jwhagadorn@amherst.edu
413-542-2714
Ann Cairns
Director of Communications
Geological Society of America
acairns@geosociety.org
303-357-1056
Alle Nachrichten aus der Kategorie: Life Sciences
Articles and reports from the Life Sciences area deal with applied and basic research into modern biology, chemistry and human medicine.
Valuable information can be found on a range of life sciences fields including bacteriology, biochemistry, bionics, bioinformatics, biophysics, biotechnology, genetics, geobotany, human biology, marine biology, microbiology, molecular biology, cellular biology, zoology, bioinorganic chemistry, microchemistry and environmental chemistry.
Zurück zur Startseite
Neueste Beiträge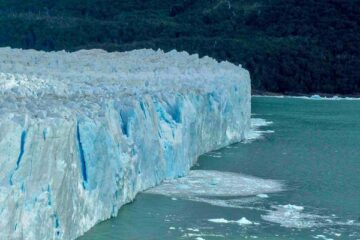 How Stable is the Antarctic Ice Sheet?
Scientists from Heidelberg University investigate which factors determine the stability of ice masses in East Antarctica. As temperatures rise due to climate change, the melting of polar ice sheets is…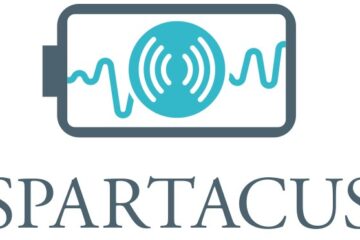 Smart sensors for future fast charging batteries
European project "Spartacus" launched Faster charging, longer stability of performance not only for electric vehicles but also for smartphones and other battery powered products. What still sounds like science fiction…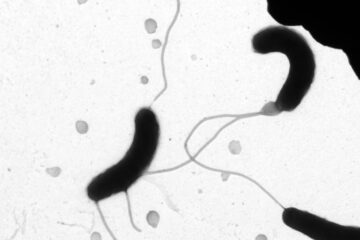 Small molecules control bacterial resistance to antibiotics
Antibiotics have revolutionized medicine by providing effective treatments for infectious diseases such as cholera. But the pathogens that cause disease are increasingly developing resistance to the antibiotics that are most…