Purdue corrals new Trojan horse to replace wayward genes in mice
A research team at two Midwest universities has developed a new way to genetically alter cells in living mice, offering new possibilities in the war against cancer and other diseases.
Using a modified virus as a Trojan horse, a team led by Purdue University's David Sanders has found a promising system to deliver genes to diseased liver and brain cells. By placing helpful genetic material within the outer protein shell of Ross River Virus (RRV), Sanders' team was able to alter the mice's liver cells without producing the harmful side effects that have accompanied the use of other retroviruses.
"This represents a major advance in that we have used retroviruses for gene therapy, not just in tissue samples, but in living mice," said Sanders, associate professor of biological sciences at Purdue. "This brings us a giant step closer to treating human diseases."
The research, which is a collaboration between Purdue and the University of Iowa, appeared in the September issue of the Journal of Virology.
Gene therapy is the introduction of new genetic material into an organism for medical benefit, such as correcting the genetic defect responsible for cystic fibrosis. It also can be used to alter or destroy defective cells, which makes gene therapy a possible treatment method for cancer. Viruses play a key role in this fledgling field because of their natural ability to transport and transfer genetic material.
While viruses are often looked upon as harmful, their ability to introduce genes into cells gives them great potential as delivery vehicles for therapeutic genes. Ordinarily, a virus injects its own genetic material into a cell, but viral researchers have learned how to "borrow" the outer shell from a harmful virus and fill it up with other, beneficial genetic material.
The chimeric viruses that Sanders' group constructed consist of an outer shell taken from the RRV alphavirus, which typically infects Australian marsupials. The RRV shell allowed the group to solve two problems that have plagued viral researchers for some time: how to treat living organisms (rather than merely samples of tissue in a test tube) and how to avoid causing damage to those organisms while rebuilding their cells.
"Up until this point, a lot of gene therapy research was being done with a retrovirus coated with a protein called vesicular stomatitis virus G," Sanders said. "It has a protein shell that binds to just about any kind of cell, which is terrific if you want lots of options for gene therapy. The trouble is, the proteins are toxic to most cells as well, which is, of course, not so good."
When the team of Beverly Davidson and Paul McCray at the University of Iowa injected its homemade retrovirus into healthy mice, it proved highly effective at introducing new genes into livers. Just as encouraging was the discovery that during the DNA modification process, the retroviruses did not damage the liver cells.
"Not only were the genes successfully transferred, but the RRV envelope proteins did not damage the cells," Sanders said. "We succeeded on both fronts."
Because RRV can be injected intravenously and can bind to such a large number of cells, Sanders said he believes the technique could be useful for a range of illnesses. One promising target is glial cells in the brain, which provide structural support for neurons. Most brain tumors occur in glial cells, which form most of the brain's mass.
"This research shows that RRV has tremendous utility, especially for treating the liver," Sanders said. "But because of its ability to target glial cells, RRV can also potentially be used for a number of muscular and neurodegenerative diseases such as Parkinson's disease, multiple sclerosis and brain tumors."
Another potential application is delivering protein products directly into the bloodstream, which could lead to treatments for blood disorders.
"This is the direction we need to explore next," Sanders said. "If we can use retroviruses to carry therapeutic proteins directly to the bloodstream, it could provide treatments for hemophilia."
Sanders emphasizes that while the work is a leap forward for gene therapy, it will be several years before the technique is ready for human testing.
"I don't imagine having clinical trials on human diseases for at least five years – there's still a lot to be done," he said. "What we have done is found a great stepping stone. It should encourage other researchers to search for alternative virus shells for gene delivery."
This work is supported by the National Institutes of Health, the Indiana Elks Charities Inc. and the Cystic Fibrosis Foundation.
Sanders conducts research, in part, at the Purdue Cancer Research Center, which coordinates interdisciplinary cancer-related research in the basic biomedical and life sciences. The center, established in 1976, provides shared resources for nearly 70 research groups on the West Lafayette and other Purdue campuses.
The Purdue Cancer Center is supported by the National Cancer Institute (NCI), the American Cancer Society, the Indiana Elks, the Indiana Lions Clubs and several local county cancer societies. The Purdue Cancer Research Center is a NCI designated basic laboratory research center.
Writer: Chad Boutin, (765) 494-2081, cboutin@purdue.edu
Sources: David Sanders, (765) 494-6453, retrovir@purdue.edu
Beverly Davidson, (319) 353-5511, beverly-davidson@uiowa.edu
Paul McCray, (319) 356-4866, paul-mccray@uiowa.edu
All latest news from the category: Life Sciences and Chemistry
Articles and reports from the Life Sciences and chemistry area deal with applied and basic research into modern biology, chemistry and human medicine.
Valuable information can be found on a range of life sciences fields including bacteriology, biochemistry, bionics, bioinformatics, biophysics, biotechnology, genetics, geobotany, human biology, marine biology, microbiology, molecular biology, cellular biology, zoology, bioinorganic chemistry, microchemistry and environmental chemistry.
Back to home
Newest articles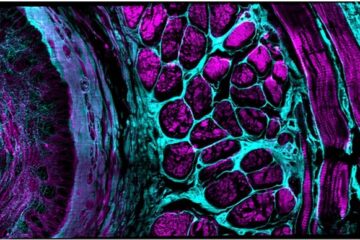 Enhancing the workhorse
Artificial intelligence, hardware innovations boost confocal microscope's performance. Since artificial intelligence pioneer Marvin Minsky patented the principle of confocal microscopy in 1957, it has become the workhorse standard in life…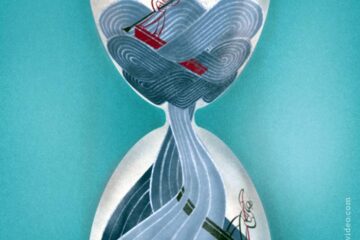 In the quantum realm, not even time flows as you might expect
New study shows the boundary between time moving forward and backward may blur in quantum mechanics. A team of physicists at the Universities of Bristol, Vienna, the Balearic Islands and…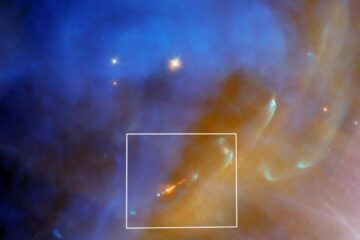 Hubble Spots a Swift Stellar Jet in Running Man Nebula
A jet from a newly formed star flares into the shining depths of reflection nebula NGC 1977 in this Hubble image. The jet (the orange object at the bottom center…