Instructing neuronal connections
Information in the brain travels along neuronal axons that form junctions, or 'synapses', with tree-like dendrites of other neurons. Normally, the myriad of neuronal pathways develop into highly organized layers called lamina—distinct areas where axons physically meet dendrites, providing a structural basis for integrating information. How such patterning of neurons actually occurs has long eluded brain scientists.
Now, a team led by Shigeyoshi Itohara at the Brain Science Institute in Wako, has determined that adhesion molecules on terminally projecting axons instruct the laminar configuration within 'target' dendrites—branches of neurons that receive signals from axons (1). The researchers found that individual dendrites are divided molecularly and functionally into 'sub-dendritic segments', each of which corresponds to information input from a specific group of axons.
Netrin-G1 and netrin-G2 belong to a family of molecules that promote attraction between cells. Previous studies have demonstrated that netrin-G1 and -G2 proteins bind specific receptors, NGL-1 and NGL-2, respectively. Itohara's team initially demonstrated selective expression of netrin-G1 and -G2 on axons that project onto individual layers of the brain cortex and hippocampus (Fig. 1); even layers physically juxtaposed to one another express only one of the netrin-G proteins. Interestingly, the team also found similar laminar patterns of netrin-G partner proteins NGL-1 and NGL-2 on target dendrites.
These one-to-one expression patterns of netrin-G and NGL protein suggested that a 'lock-and-key' configuration of the proteins might account for lamina-specific organization within sub-dendritic segments. To address this possibility, the team analyzed mice lacking either netrin-G1 or -G2 and found, surprisingly, disruption of laminar neuronal patterns but normal gross brain structure and arrangements of neurons. Closer examination revealed that in the absence of its netrin-G partner, the cognate NGL protein was now distributed diffusely along a given dendrite rather than restricted to a specific segment.
Itohara and team concluded that the interaction between axon-expressed netrin-G and dendrite-expressed NGL functionally and physically divides dendrites into segments. In other words, 'trans-neuronal' mechanisms, rather than cell-intrinsic factors, account for neuronal circuit specificity within a single neuron.
"We are working hard to investigate the role of netrin-G/NGL interactions on structure and function of the neurons, and to understand how netrin-G1- and -G2-dependent neuronal circuits integrate information," says Itohara. For now, the team's data point to an essential role for netrin-G/NGL interactions in determining specific interaction between axon projections and dendrites, which give the characteristic laminar organization of the brain.
1. Nishimura-Akiyoshi, S., Niimi, K., Nakashiba, T. & Itohara, S. Axonal netrin-Gs transneuronally determine lamina-specific subdendritic segments. Proceedings of the National Academy of Sciences USA 104, 14801–14806 (2007).
Alle Nachrichten aus der Kategorie: Life Sciences
Articles and reports from the Life Sciences area deal with applied and basic research into modern biology, chemistry and human medicine.
Valuable information can be found on a range of life sciences fields including bacteriology, biochemistry, bionics, bioinformatics, biophysics, biotechnology, genetics, geobotany, human biology, marine biology, microbiology, molecular biology, cellular biology, zoology, bioinorganic chemistry, microchemistry and environmental chemistry.
Zurück zur Startseite
Neueste Beiträge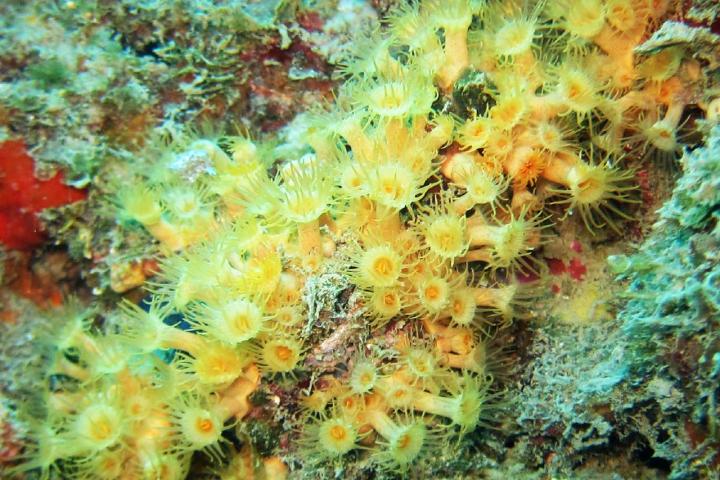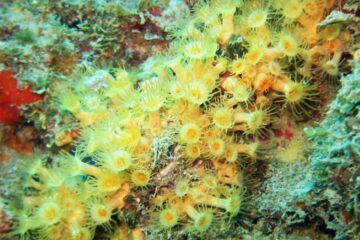 Is it one or two species?
The case of the cluster anemones If you dive in the Mediterranean Sea, the cluster anemone is among the most fascinating and magnificent corals you could see. You can find…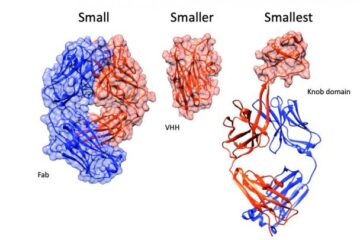 In a field where smaller is better, researchers discover the world's tiniest antibodies
Researchers at the University of Bath in the UK and biopharma company UCB have found a way to produce miniaturised antibodies, opening the way for a potential new class of treatments for…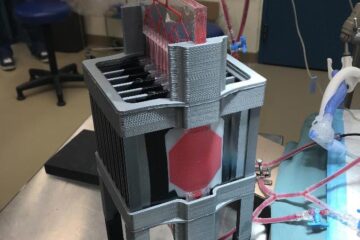 Researchers create artificial lung to support pre-term babies in distress
An international team led by current and former McMaster University researchers has developed an artificial lung to support pre-term and other newborn babies in respiratory distress. The group has proven…