Possible Path Toward First Anti-MERS Drugs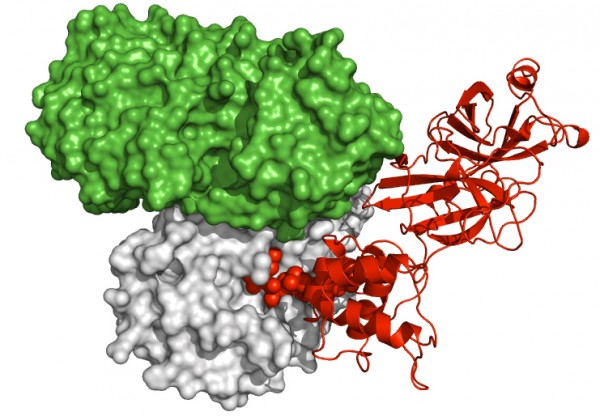 If you haven't heard of Middle East Respiratory Syndrome, thank geography, NGOs, and government agencies like the Centers for Disease Control and Prevention and the World Health Organization (WHO) for keeping the new disease in check. In camels, which act as a reservoir for the causative coronavirus, the illness causes a runny nose; in humans, it causes a cough, fever, and, in 36 percent of cases, death, according to the WHO.
The virus has recently spread to South Korea, but the first cases were reported in Saudi Arabia in 2012. Vaccinating camels has been proposed as a solution, but a suitable animal vaccine has yet to be developed, and there are currently no drug treatments available for the virus.
This week at the American Crystallographic Association (ACA) 2015 Meeting in Philadelphia, researchers from the National Cancer Institute will present three newly determined crystal structures, which collectively provide a starting point for structure-based drug design efforts to combat MERS. The work will be presented by George Lountos, a scientist in the lab of primary investigator David Waugh.
MERS-CoV is part of the betacoronavirus genus, whose infamous cousins include the viruses responsible for SARS and the common cold. As a positive-sense species, its viral RNA is laid out in the 5' to 3' direction of RNA translation, allowing it to skip transcription to messenger RNA and be directly translated into proteins.
When the virus initiates replication, its genome gets translated into two large polyprotein chains, which are then cleaved into smaller functional proteins by enzymes called proteases. At the 5' end, a long open reading frame encodes for 16 non-structural proteins, one of which is the 3C-like protease, or 3CLpro. Once active, 3CLpro cleaves the other non-structural proteins to form mature proteins that are involved in viral replication. By blocking its activity, you can completely shut the process down.
Inhibiting viral replication by blocking proteases is a tried and true method of treating infections and has been proven to save lives of people with other types of viral infections, like HIV.
Using X-ray crystallography, the researchers determined three crystal structures of a catalytically inactive variant, C148A, of 3CLpro – one of the free enzyme, and two representing enzyme-product complexes.
To find suitable drug development candidates, the researchers intend to use fragment-based screening, in which low weight molecular compounds with weak affinities for the protease are soaked into its crystallized protein form. The fragments are typically lighter than 250 Daltons — for comparison, a caffeine molecule weighs 194 Daltons — and are selected in advance for favorable drug-like properties and amenability to further chemical modifications. Structural information gleaned from the fragments bound to the 3CLpro can then be used to optimize the fragments into higher affinity inhibitors.
Drug design efforts from other laboratories have focused on peptidomimetics, small protein-like chains that mimic peptides. While these are easily synthesized, they are not easily administered orally, which limits their appeal as antivirals.
Additionally, the researchers have identified an enzyme-product complex within their current crystal structures. When crystallized, the enzyme forms homodimers, or molecules composed of paired identical proteins. The 3CLpro can cleave itself from the long polyprotein chain by recognizing cleavage site sequences that flank it, which resulted in the discovery of a 3CLpro molecule bound to the 3CLpro homodimer active site via its autoprocessed C-terminal tail in the crystal lattice. This gives the researchers a snapshot of how the 3CL-protease can recognize the cleavage site of an unprocessed protein chain, and thus crucial information about which areas of the enzyme's active site they need to target to block the interaction.
Lountos and his colleagues have recently begun working through their library of compounds, and they estimate it will take at least a year to sort through the data from the bound fragments and find a lead compound, upon which further biochemistry studies will then need to be done before the longer process of drug design can begin.
Poster M24, "Structures of the Middle East Respiratory Syndrome Coronavirus 3C-Like Protease, an Anti-Viral Drug Target," by George Lountos, David S. Waugh and Danielle Needle will be available on Monday, July 27th, beginning at 11:00 AM, with authors present for discussion from 5:30-7:30 PM, in the Liberty Ballroom at the Sheraton Downtown Hotel.
###
MORE ABOUT THE MEETING
More than 700 professionals and students from more than 20 countries and from diverse areas across industry and academia are expected to attend the American Crystallographic Association (ACA) 65th annual meeting in Philadelphia, from July 25-29, the largest crystallography conference of the year in the United States.
All scientific sessions, workshops, poster sessions, and events will be held at the Sheraton Philadelphia Downtown Hotel. To obtain more information or free registration for press, please contact Jason Socrates Bardi at: 240-535-4954 or jbardi@aip.org
USEFUL LINKS
Main meeting website: http://www.amercrystalassn.org/2015-mtg-homepage
Scientific program: http://www.amercrystalassn.org/2015-scientific-program
Hotel:  https://www.marriott.com/hotels/travel/phlws-sheraton-philadelphia-downtown-hotel/
Twitter: #ACAPhilly
ABOUT THE SCIENCE OF CRYSTALLOGRAPHY
Crystallography is a field that lies at the crossroads of biology, chemistry, physics and materials science. Researchers from areas as far flung as genomics, geology, medicine and manufacturing use it to uncover the exact arrangements of atoms within molecules and bulk materials — information of keen interest to modern science because it helps to define the real-life chemical and physical properties of materials. The structures uncovered by crystallography are also of profound importance to humanity because they are routinely used to guide the creation of new lifesaving drugs, improve manufacturing processes and make new materials that impact our economy and our world.
ABOUT ACA
The American Crystallographic Association (ACA) was founded in 1949 through a merger of the American Society for X-Ray and Electron Diffraction (ASXRED) and the Crystallographic Society of America (CSA). The objective of the ACA is to promote interactions among scientists who study the structure of matter at atomic (or near atomic) resolution. These interactions will advance experimental and computational aspects of crystallography and diffraction. They will also promote the study of the arrangements of atoms and molecules in matter and the nature of the forces that both control and result from them. See: http://www.amercrystalassn.org
Contact Information
Jason Socrates Bardi
+1 240-535-4954
jbardi@aip.org
@jasonbardi
Media Contact
Jason Socrates Bardi
newswise
All latest news from the category: Life Sciences and Chemistry
Articles and reports from the Life Sciences and chemistry area deal with applied and basic research into modern biology, chemistry and human medicine.
Valuable information can be found on a range of life sciences fields including bacteriology, biochemistry, bionics, bioinformatics, biophysics, biotechnology, genetics, geobotany, human biology, marine biology, microbiology, molecular biology, cellular biology, zoology, bioinorganic chemistry, microchemistry and environmental chemistry.
Back to home
Newest articles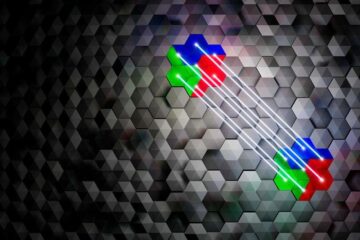 Error-Free Quantum Computing Gets Real
For quantum computers to be useful in practice, errors must be detected and corrected. At the University of Innsbruck, Austria, a team of experimental physicists has now implemented a universal…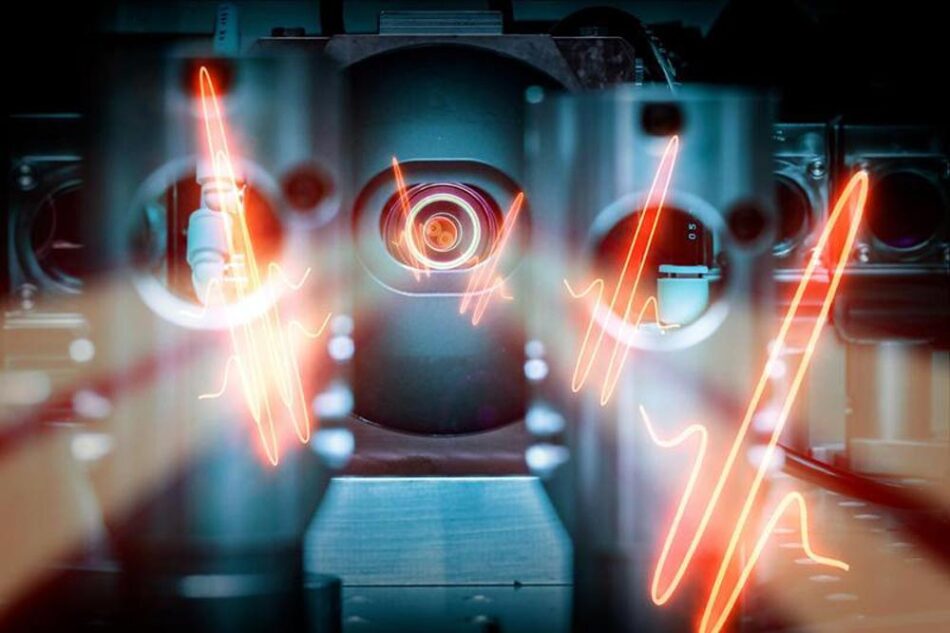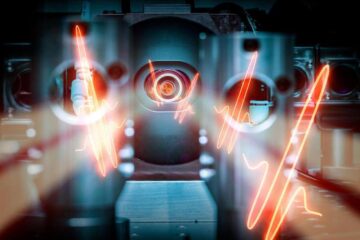 Most powerful dual-comb spectrometer developed
Scientists from Hamburg and Munich developed the world's most powerful dual-comb spectrometer that paves the way for many applications in atmospheric science and biomedical diagnostics, such as early cancer detection….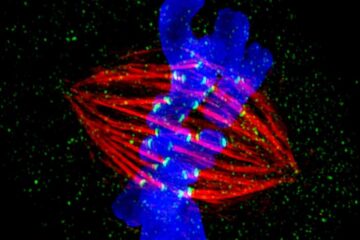 Role of cohesins in embryonic stem cell division
Study shows how meiotic cohesin complexes affect chromosome structure and genomic integrity – and the long-term implications of their effects on the stem cell genome. Chromosomes undergo precise structural changes…