Peripheral Induction of Alzheimer-Like Brain Pathology in Mice
This is shown in a new study done by researchers at the Hertie Institute of Clinical Brain Research (HIH, University Hospital Tübingen, University of Tübingen) and the German Center for Neurodegenerative Diseases (DZNE), published in Science on October 21, 2010.
Alzheimer's disease and a brain vascular disorder called cerebral beta-amyloid angiopathy are characterized by the accumulation of a protein fragment known as Abeta. In Alzheimer´s disease, misfolded Abeta is deposited mainly in so-called amyloid plaques, whereas in cerebral beta-amyloid angiopathy, the Abeta protein aggregates in the walls of blood vessels, interfering with their function and, in some cases, causing them to rupture with subsequent intracerebral bleeding.
In 2006, scientists in Tübingen, led by Mathias Jucker, reported that injection of dilute extracts from Alzheimer's disease brain tissue, or from Abeta-laden mouse brain tissue, into the brains of transgenic mice (genetically modified to produce the human form of Abeta) stimulated Abeta aggregation within the mouse brain (Science 313: 1781-4, 2006).
In the current Science study, Professor Jucker and first author Yvonne Eisele, together with their research team (HIH, University of Tübingen, DZNE) and colleagues Matthias Staufenbiel (Novartis), Mathias Heikenwälder (University of Zürich), and Lary Walker (Emory University Atlanta) report that Abeta deposition can be induced in the transgenic mouse brain by the intraperitoneal administration of mouse brain extract containing misfolded Abeta. This induced Abeta deposition was primarily associated with the vasculature, but was also evident as amyloid plaques between nerve cells. The time needed to induce amyloid deposition in the brain was much longer for peripheral as compared to direct brain administration. In both cases, the induced amyloid deposition also triggered several neurodegenerative and neuroinflammatory changes commonly observed in the brains of patients with Alzheimer´s disease and cerebral beta-amyloid angiopathy. "The finding that mechanisms exist allowing for the transport of Abeta aggregates from the periphery to the brain raises the question of whether protein aggregation and propagation, which may also be involved in other neurodegenerative brain diseases, can be induced by agents originating in the periphery", points out Professor Jucker. The present findings provide new clues on pathogenetic mechanisms underlying Alzheimer's disease; further investigation will likely lead to new strategies for prevention and treatment.
While this molecular principle of induced protein aggregation bears similarities to that of prion diseases, the latter, which include bovine spongiform encephalopathy (BSE), can also be initiated by introducing prions at sites peripheral to the brain. The present study shows that this is not a characteristic unique to prion diseases, as has been assumed so far. Despite this remarkable observation and the apparent mechanistic similarities between Alzheimer´s and prion diseases, there is no evidence that Alzheimer's disease or cerebral amyloid angiopathy is transmitted between mammals or humans in the same manner as prion diseases.
Title of the original publication: Peripherally Applied Ab-Containing Inoculates Induce Cerebral b-Amyloidosis
Authors: Yvonne S. Eisele1,2, Ulrike Obermüller1,2, Götz Heilbronner1,2,3, Frank Baumann1,2, Stephan A. Kaeser1,2, Hartwig Wolburg4, Lary C. Walker5, Matthias Staufenbiel6, Mathias Heikenwalder7, Mathias Jucker1,2,*
1Department of Cellular Neurology, Hertie-Institute for Clinical Brain Research, University of Tübingen, D-72076 Tübingen, Germany; 2DZNE – German Center for Neurodegenerative Diseases, Tübingen, Germany; 3Graduate School for Cellular and Molecular Neuroscience, University of Tübingen, Tübingen, Germany; 4Department of Pathology, University of Tübingen, Tübingen, Germany; 5Yerkes National Primate Research Center and Department of Neurology, Emory University, Atlanta, GA, USA, 6Novartis Institutes for Biomedical Research, Neuroscience Discovery, Basel, Switzerland; 7Department of Pathology, Institute for Neuropathology, University Hospital, Zürich, Switzerland.
Advanced online publication in Science, Science express Website 21 October 2010 (2:00 pm U.S. Eastern Time) www.scienceexpress.org
Contact:
Professor Dr. Mathias Jucker
University of Tübingen
University Hospital Tübingen, Center for Neurology
Hertie Institute for Clinical Brain Research (HIH)
DZNE-Site Tübingen
Phone: +49 (0)7071/29-86863
E-Mail: mathias.jucker@uni-tuebingen.de
Hertie Institute for Clinical Brain Research (HIH)
Press Officer
Kirstin Ahrens
Phone: +49 (0)7073-500 724, Mobil: 0173 – 300 53 96
E-Mail : mail@kirstin-ahrens.de
University of Tübingen
Communication
Michael Seifert
Phone: +49 (0)7071-2976789
E-Mail: michael.seifert@uni-tuebingen.de
University Hospital Tübingen
Press officer
Dr. Ellen Katz
Phone: +49 (0)7071-2980112
E-Mail: ellen.katz@med.uni-tuebingen.de
All latest news from the category: Life Sciences and Chemistry
Articles and reports from the Life Sciences and chemistry area deal with applied and basic research into modern biology, chemistry and human medicine.
Valuable information can be found on a range of life sciences fields including bacteriology, biochemistry, bionics, bioinformatics, biophysics, biotechnology, genetics, geobotany, human biology, marine biology, microbiology, molecular biology, cellular biology, zoology, bioinorganic chemistry, microchemistry and environmental chemistry.
Back to home
Newest articles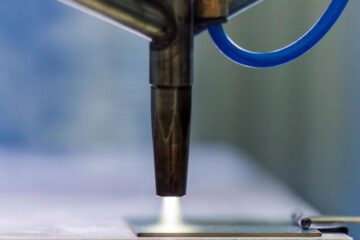 Detecting fluorescence signals from nanoscale thin films
– new possibilities in product labeling. Researchers from INNOVENT e.V. and Ferdinand-Braun-Institut gGmbH have developed a measurement technique that allows to detect nanoscale fluorescent thin films for the first time…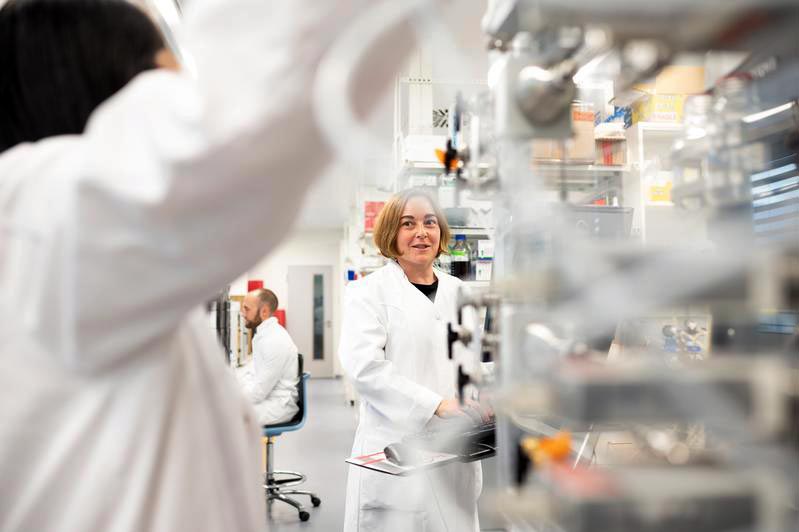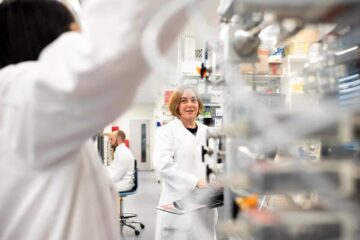 Understanding how microbiota thrive in their human hosts
A research team lead by scientists from the Max Planck Institute for Biology, Tübingen, has now made substantial progress in understanding how gut bacteria succeed in their human hosts on…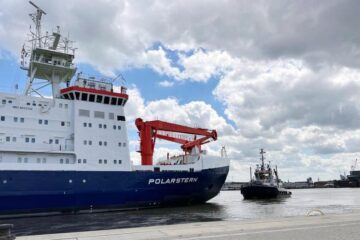 Polarstern Expedition to the Arctic Ice
Research icebreaker departs for a process study in the marginal ice zone north of Svalbard and glacier research off Greenland. Today, the research vessel Polarstern will depart on a seven-week-long…