Parasite breaks its own DNA to avoid detection
The parasite Trypanosoma brucei, which causes African sleeping sickness, is like a thief donning a disguise. Every time the host's immune cells get close to destroying the parasite, it escapes detection by rearranging its DNA and changing its appearance.
Now, in research to appear in the advance online April 15 issue of Nature, two laboratories at Rockefeller University have joined forces to reveal how the parasite initiates its getaway, by cleaving both strands of its DNA.
The parasite's survival strategy hinges upon its ability to change its surface coat. The genes that encode the current coat, which is comprised entirely of molecules called variant surface glycoproteins (VSG), are located in 15 to 20 regions near the ends of chromosomes. When the host's immune system has just about killed all of the parasites, some surviving parasites rearrange their DNA and switch their coat, initiating another wave of infection. During this cat-and-mouse game, the immune system never gains the upper hand and the victim dies.
In 2007, George A.M. Cross, head of the Laboratory of Molecular Parasitology, and Oliver Dreesen, a former postdoc in the lab, published a model suggesting that the length of telomeres, which cap the ends of chromosomes, regulate the frequency with which the parasite changes its surface coat. When the telomeres become critically short, they predicted, a break occurs in or adjacent to the actively transcribed VSG gene and triggers a switch.
"Based on the observations we made in 2007, we predicted that doubled-stranded DNA breaks were behind the switch, but we were not able to prove it," says Dreesen, who is now at the Institute of Medical Biology in Singapore. But that all changed when Nina Papavasiliou, head of the Laboratory of Lymphocyte Biology, and Catharine Boothroyd, a postdoc in Nina's lab, began collaborating with Dreesen and Cross, who is André and Bella Meyer Professor at Rockefeller.
"Nina and Catharine had the perfect system to address whether this model was correct or not," says Dreesen. "They had developed a greatly improved assay to measure switching frequency, which is incredibly important, but what was key was that they were able to artificially put breaks upstream of the active VSG gene and see whether or not the surface coat changed."
By working with a DNA-cleaving enzyme from yeast, the team found that a DNA break in a specific region upstream of the active VSG gene causes the parasite to increase its coat-switching frequency by 250 times. During this break-induced recombination, a VSG gene from another chromosome is duplicated and then displaces the previously active VSG gene.
"That was an exciting find," says Boothroyd, "because duplicative gene conversion is the way trypanosomes in the wild also switch their surface coats." As Boothroyd points out, it is also how antibody-producing cells called B lymphocytes chop up and rearrange their DNA in order to destroy the virtually limitless number of foreign invaders that can infect us.
In order for duplicative gene conversion to occur, the team found that the double-stranded breaks occur naturally and specifically in a region upstream of the active VSG gene. It had long been speculated that this conserved repetitive region was important for VSG switching to occur but it had never been experimentally tested. "So detecting these breaks was a critical finding," says Cross. "Something that had not been possible prior to the application of these new techniques."
When the team looked at their first set of data, it not only fit exactly into Dreesen and Cross's prediction but it also suggested a common mechanism by which parasites and humans rearrange their DNA. "It was unbelievable," Dreesen says. "One experiment after another and it just worked."
Media Contact
Thania Benios
EurekAlert!
All latest news from the category: Life Sciences and Chemistry
Articles and reports from the Life Sciences and chemistry area deal with applied and basic research into modern biology, chemistry and human medicine.
Valuable information can be found on a range of life sciences fields including bacteriology, biochemistry, bionics, bioinformatics, biophysics, biotechnology, genetics, geobotany, human biology, marine biology, microbiology, molecular biology, cellular biology, zoology, bioinorganic chemistry, microchemistry and environmental chemistry.
Back to home
Newest articles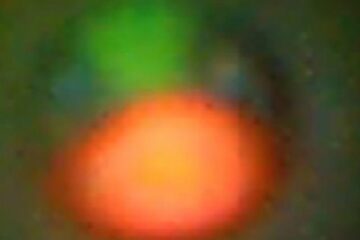 New species of microalgae discovered
Ultrasmall microalgae found in home aquarium could have multiple useful applications. A new species of microalgae was found in water from a home aquarium. While analyzing DNA samples taken from…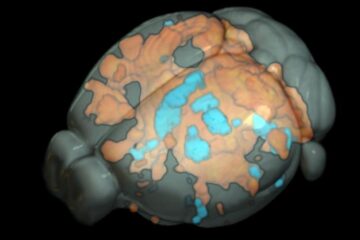 New technology may help inform brain stimulation
Brain stimulation, such as Deep brain stimulation (DBS), is a powerful way to treat neurological and psychiatric disorders. While it has provided therapeutic benefit for sufferers of Parkinson's, Alzheimer's, and…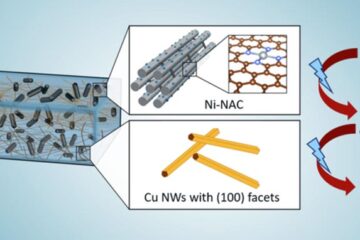 New hybrid catalyst could help decarbonization
… and make ethylene production more sustainable. A new hybrid catalyst converts carbon dioxide into ethylene in one pot. The catalyst was developed by scientists from Ames National Laboratory, Iowa…