New genetic variants associated with coffee drinking
"Coffee and caffeine have been linked to beneficial and adverse health effects. Our findings may allow us to identify subgroups of people most likely to benefit from increasing or decreasing coffee consumption for optimal health," said Marilyn Cornelis, research associate in the Department of Nutrition at Harvard School of Public Health and lead author of the study.
The study appears online October 7, 2014 in Molecular Psychiatry.
Genetics have long been suspected of contributing to individual differences in response to coffee and caffeine. However, pinpointing the specific genetic variants has been challenging.
The researchers, part of the Coffee and Caffeine Genetics Consortium, conducted a genome-wide meta-analysis of more than 120,000 regular coffee drinkers of European and African American ancestry. They identified two variants that mapped to genes involved in caffeine metabolism, POR and ABCG2 (two others, AHR and CYP1A2 had been identified previously).
Two variants were identified near genes BDNF and SLC6A4 that potentially influence the rewarding effects of caffeine. Two others—near GCKR and MLXIPL, genes involved in glucose and lipid metabolism—had not previously been linked to the metabolism or neurological effects of coffee.
The findings suggest that people naturally modulate their coffee intake to experience the optimal effects exerted by caffeine and that the strongest genetic factors linked to increased coffee intake likely work by directly increasing caffeine metabolism.
"The new candidate genes are not the ones we have focused on in the past, so this is an important step forward in coffee research," said Cornelis.
"Like previous genetic analyses of smoking and alcohol consumption, this research serves as an example of how genetics can influence some types of habitual behavior," said Daniel Chasman, associate professor at Brigham and Women's Hospital and the study's senior author.
###
"Genome-wide meta-analysis identifies six novel loci associated with habitual coffee consumption," Marilyn C Cornelis, Enda M Byrne, Tõnu Esko, Michael A Nalls, Andrea Ganna, Nina Paynter, Keri L Monda, Najaf Amin, Krista Fischer, Frida Renstrom, Julius S Ngwa, Ville Huikari, Alana Cavadino, Ilja M Nolte, Alexander Teumer, Kai Yu, Pedro Marques-Vidal, Rajesh Rawal, Ani Manichaikul, Mary K Wojczynski, Jacqueline M Vink, Jing Hua Zhao, George Burlutsky, Jari Lahti, Vera Mikkilä, Rozenn N Lemaitre, Joel Eriksson, Solomon K Musani, Toshiko Tanaka, Frank Geller, Jian'an Luan, Jennie Hui, Reedik Mägi, Maria Dimitriou, Melissa E Garcia, Weang-Kee Ho, Margaret J Wright, Lynda M Rose, Patrik KE Magnusson, Nancy L Pedersen, David Couper, Ben A Oostra, Albert Hofman, Mohammad Arfan Ikram, Henning W Tiemeier, Andre G Uitterlinden, Frank JA van Rooij, Inês Barroso, Ingegerd Johansson, Luting Xue, Marika Kaakinen, Lili Milani, Christine Power, Harold Snieder, Ronald P Stolk, Sebastian E Baumeister, Reiner Biffar, Fangyi Gu, François Bastardot, Zoltán Kutalik, David R Jacobs Jr , Nita G Forouhi, Evelin Mihailov, Lars Lind, Cecilia Lindgren, Karl Michaëlsson, Andrew Morris, Majken Jensen, Kay-Tee Khaw, Robert N Luben, Jie Jin Wang, Satu Männistö, Mia-Maria Perälä, Mika Kähönen, Terho Lehtimäki, Jorma Viikari, Dariush Mozaffarian, Kenneth Mukamal, Bruce M Psaty, Angela Döring, Andrew C Heath, Grant W Montgomery, Norbert Dahmen, Teresa Carithers, Katherine L Tucker, Luigi Ferrucci, Heather A Boyd, Mads Melbye, Jorien L Treur, Dan Mellström, Jouke Jan Hottenga, Inga Prokopenko, Anke Tönjes, Panos Deloukas, Stavroula Kanoni, Mattias Lorentzon, Denise K Houston, Yongmei Liu, John Danesh, Asif Rasheed, Marc A Mason, Alan B Zonderman, Lude Franke, Bruce S Kristal, International Parkinson's Disease Genomics Consortium (IPDGC), North American Brain Expression Consortium (NABEC), UK Brain Expression Consortium (UKBEC), Juha Karjalainen, Danielle R Reed, Harm-Jan Westra, Michele K Evans, Danish Saleheen, Tamara B Harris, George Dedoussis, Gary Curhan, Michael Stumvoll, John Beilby, Louis R Pasquale, Bjarke Feenstra, Stefania Bandinelli, Jose M Ordovas, Andrew T Chan, Ulrike Peters, Claes Ohlsson, Christian Gieger, Nicholas G Martin, Melanie Waldenberger, David S Siscovick, Olli Raitakari, Johan G Eriksson, Paul Mitchell, David J Hunter, Peter Kraft, Eric B Rimm, Dorret I Boomsma, Ingrid B Borecki, Ruth JF Loos, Nicholas J Wareham, Peter Vollenweider, Neil Caporaso, Hans Jörgen Grabe, Marian L Neuhouser, Bruce HR Wolffenbuttel, Frank B Hu, Elina Hyppönen, Marjo-Riitta Järvelin, L Adrienne Cupples, Paul W Franks, Paul M Ridker, Cornelia M van Duijn, Gerardo Heiss, Andres Metspalu, Kari E North, Erik Ingelsson, Jennifer A Nettleton, Rob M van Dam, and Daniel I Chasman, Molecular Psychiatry, online October 7, 2014, doi: 10.1038/mp.2014.107
Visit the HSPH website for the latest news, press releases and multimedia offerings.
Harvard School of Public Health brings together dedicated experts from many disciplines to educate new generations of global health leaders and produce powerful ideas that improve the lives and health of people everywhere. As a community of leading scientists, educators, and students, we work together to take innovative ideas from the laboratory to people's lives—not only making scientific breakthroughs, but also working to change individual behaviors, public policies, and health care practices. Each year, more than 400 faculty members at HSPH teach 1,000-plus full-time students from around the world and train thousands more through online and executive education courses. Founded in 1913 as the Harvard-MIT School of Health Officers, the School is recognized as America's oldest professional training program in public health.
HSPH on Twitter: http://twitter.com/HarvardHSPH
HSPH on Facebook: http://www.facebook.com/harvardpublichealth
HSPH on You Tube: http://www.youtube.com/user/HarvardPublicHealth
HSPH home page: http://www.hsph.harvard.edu
Brigham and Women's Hospital (BWH) is a 793-bed nonprofit teaching affiliate of Harvard Medical School and a founding member of Partners HealthCare. BWH has more than 3.5 million annual patient visits, is the largest birthing center in Massachusetts and employs nearly 15,000 people. The Brigham's medical preeminence dates back to 1832, and today that rich history in clinical care is coupled with its national leadership in patient care, quality improvement and patient safety initiatives, and its dedication to research, innovation, community engagement and educating and training the next generation of health care professionals. Through investigation and discovery conducted at its Brigham Research Institute (BRI), BWH is an international leader in basic, clinical and translational research on human diseases, more than 1,000 physician-investigators and renowned biomedical scientists and faculty supported by nearly $650 million in funding. For the last 25 years, BWH ranked second in research funding from the National Institutes of Health (NIH) among independent hospitals. BWH continually pushes the boundaries of medicine, including building on its legacy in transplantation by performing a partial face transplant in 2009 and the nation's first full face transplant in 2011. BWH is also home to major landmark epidemiologic population studies, including the Nurses' and Physicians' Health Studies and the Women's Health Initiative. For more information, resources and to follow us on social media, please visit BWH's online newsroom.
All latest news from the category: Life Sciences and Chemistry
Articles and reports from the Life Sciences and chemistry area deal with applied and basic research into modern biology, chemistry and human medicine.
Valuable information can be found on a range of life sciences fields including bacteriology, biochemistry, bionics, bioinformatics, biophysics, biotechnology, genetics, geobotany, human biology, marine biology, microbiology, molecular biology, cellular biology, zoology, bioinorganic chemistry, microchemistry and environmental chemistry.
Back to home
Newest articles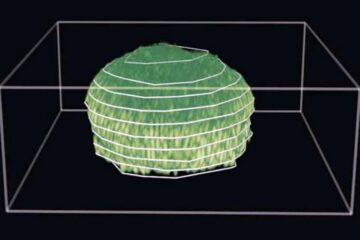 Growing biofilms actively alter host environment
The findings may offer insight into disease growth and the mechanics of antibiotic resistance. Dental plaque, gut bacteria and the slippery sheen on river rocks are all examples of biofilms,…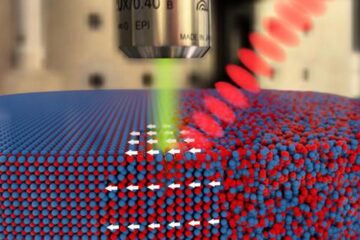 Magnetization by laser pulse
Research team identifies new details of a promising phenomenon. To magnetize an iron nail, one simply has to stroke its surface several times with a bar magnet. Yet, there is…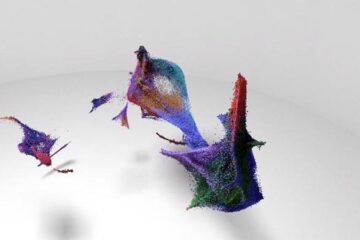 Turn cells into recording devices to unlock secrets of disease
Seattle Hub for Synthetic Biology launched by Allen Institute, Chan Zuckerberg Initiative, and the University of Washington will turn cells into recording devices to unlock secrets of disease. First-of-its-kind research…